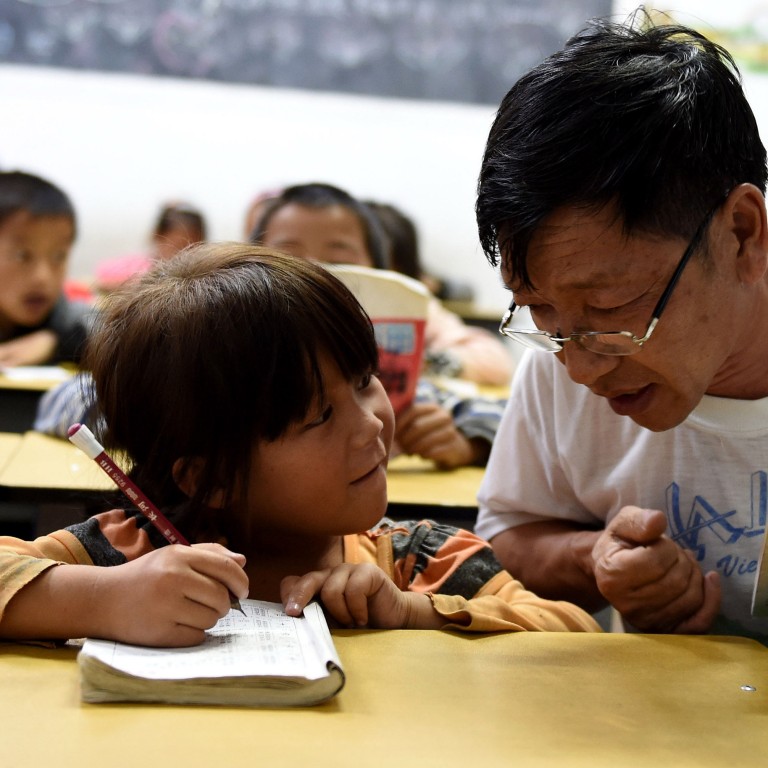 China's unemployment woes see Yunnan offer big cash subsidies to entice college graduates
50,000 yuan (US$7,500) annual living bonus is equal to multiple months' salary for many workers in the southwestern province of Yunnan
Subsidy plan is in line with the central government's demand that local cadres help find people find work amid record unemployment levels
Keen on attracting college graduates for essential jobs in rural villages, one Chinese province is looking to sweeten the pot by splashing out on cash handouts.
The move by authorities in Yunnan province, announced on Sunday, comes as the nation's youth unemployment rate and the number of fresh college graduates have both reached record highs, further straining China's already battered economy.
The central government has also
ordered local cadres
to take the lead in boosting economic growth and employment, as China is struggling to keep the unemployment rate under the government's target of "
within 5.5 per cent
" this year.
To that end, Yunnan authorities will offer an annual subsidy of 50,000 yuan (US$7,500) per person if they choose to work in rural villages and take jobs in education, medicine, agriculture and poverty alleviation.
That's no small sum in a province where most workers earn less than 10,000 yuan a month, especially in rural areas.
Few details about the plan were given, and it was unclear how much the initiative may cost, or how many jobs it might fill. But it is in line with what Beijing is demanding of them – to stabilise employment and help new graduates find jobs – ahead of a landmark political gathering later this year when leadership changes will be announced.
Worsened by an economic downturn, with businesses hit hard by coronavirus restrictions and regulatory crackdowns, China's surveyed urban unemployment rate rose to 6.1 per cent in April – the worst level in two years, and the second-highest rate since 2018, when authorities first started making the monthly data available.
The unemployment rate for workers in the 16-to-24 age group also reached a record high of 18.2 per cent in April, and the consensus among demographers and other experts is that the situation will worsen as
10.76 million college graduates
wade into the labour pool this year.
Last month, after Premier Li Keqiang
warned of a "grim" outlook
for the job market, the state council rolled out a
33-point policy package
, which singled out employment and vowed to subsidise companies that hire new graduates, while also offering insurance rebates for companies that didn't lay off employees.
Other local governments that have begun to roll out support measures to stabilise employment include Liaoning province, which is offering free vocational training classes for up to six months for fresh graduates and for the jobless who graduated within the last three years.
Henan province is also using digital platforms to promote job searches and simplify the hiring process. Meanwhile, third-party job recruiters are being offered a 300-yuan bonus for every job they fill.
Some universities across the country are also assisting and subsidising students who want to start their own entrepreneurship.
However, as long as stringent and volatile pandemic-related restrictions remain in place, including arbitrary lockdowns across the country, analysts say it will be difficult to fundamentally improve the high unemployment rate.
"The central government's various bailout policies must be implemented carefully, and efforts must be made for all drivers of economic growth," said Peng Peng, executive chairman of the Guangdong Society of Reform, a think tank affiliated with the provincial government. "If the fundamentals of the economy do not improve, there will be no overhaul in the employment situation."
And a Moody's Analytics report last week suggested that the weaker economic growth trajectory in 2022 will exacerbate unemployment. Its analysts expected that China's registered unemployment rate will be 4.2 per cent this year, matching that of 2020, when the pandemic first took hold.
In 2018 and 2019, the rates were 3.8 per cent and 3.6 per cent, respectively. However, China's urban surveyed jobless rate is considered an imperfect measure of unemployment, as it does not include figures for all of the nation's tens of millions of migrant workers.
Meanwhile, Chinese jobseekers are increasingly setting their sights on stable jobs, and there has even been a trend of graduates from prestigious colleges settling into secure civil service positions in rural towns.
Under a local scheme to recruit talent, a relatively small county of about 200,000 people in Zhejiang province recruited 24 fresh college graduates this year amid fierce competition. Of those hires, 23 had postgraduate degrees, and four had earned doctorate degrees.
And in a far-flung county of roughly 350,000 people in Guangdong province, more than 700 applicants were postgraduate degrees from China's top universities, as well as from leading Western universities, applied for job openings.
The new measures in Yunnan, as well as similar ones in other provinces, will incentivise companies that are looking to hire entry-level employees, while also helping to absorb some of the new graduates, according to Tommy Wu, lead economist at Oxford Economics.
"But China needs to 'restart' its economy after the weakness seen in the past few months, in order for labour market conditions to improve again," Wu said. "While tax rebates and various fiscal and monetary policy measures that support businesses will help them to stay afloat, the economy needs to turn around for them to start hiring."