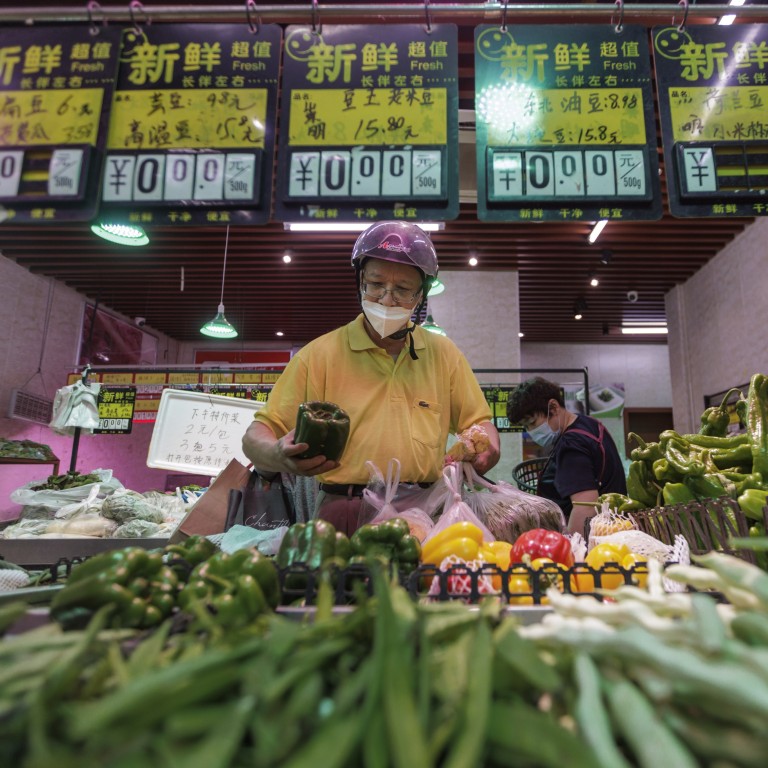 China economy: with more US tightening on the horizon, could this be Beijing's last chance to cut rates in 2022?
Many analysts expect China's central bank to cut the rate on its medium-term lending facility on Wednesday, with more easing likely
Mild inflation and a return of capital inflows make loosening possible, experts say, as Beijing tries to get the economy back on track
China's all-in stance to defend the economy may justify the central bank's first policy rate cut in five months on Wednesday, a move supported by inflation figures and a return of capital inflows.
A rate cut this week could be the last opportunity for China's central bank this year, analysts say, because US inflation – which is at its highest point in decades – is almost certain to guarantee a hike of 50 basis points or more at the Federal Reserve's Thursday meeting, while more aggressive increases could come.
"We expect, with more than 50 per cent likelihood, the medium-term lending facility (MLF) to be cut by 10 basis points, and it is likely to be followed by a cut to the one-year loan prime rate," said Ding Shuang, chief Greater China economist with Standard Chartered Bank in Hong Kong.
About 200 billion yuan (US$29.7 billion) of MLF loans, a key tool used by the People's Bank of China (PBOC) to release medium-term liquidity to the interbank market, will mature on Wednesday. Loans of a similar amount have often been rolled over in the past, and any rate cut would be viewed as a clear signal to boost the economy.
The one-year MLF rate stands at 2.85 per cent, after being adjusted down from 2.95 per cent in mid-January.
Like many economists, Ding expects May's economic performance to be weak and warned year-on-year growth in industrial output and retail sales could even be negative.
He said a policy rate cut could "generate good results" for the economy, especially given efforts to return business operations to normal this month.
The central bank has faced criticism for scaling back its coronavirus stimulus too early compared to Western countries. But a new sense of urgency has taken root among economic officials in recent months.
A widely cited constraint on monetary loosening in China are rate hikes by the Federal Reserve, which have lured capital back to the United States from emerging markets and could be a real test on the exchange rate and financial stability.
The yield on 10-year Chinese Treasury bonds is 2.7845 per cent, lower than the 3.25 per cent premium on US treasury bills of the same duration.
Chinese banks extended 1.89 trillion of new yuan loans last month, an increase of 26 per cent from a year earlier, while the social aggregate, a broad measurement of financing to the real economy, rose 43 per cent year on year to 2.79 trillion yuan.
Capital Economics, a London-based research house, said the value of bank loans in May indicated Beijing's drive to support the virus-hit economy and it expected credit growth to continue accelerating amid declines in borrowing costs.
"The next policy easing measure could come as soon as Wednesday, when we expect the PBOC to cut the rate on its medium-term lending facility," its chief Asia economist Mark Williams wrote in a note.
The average market lending rate fell to a new low of 4.39 per cent in the first four months of the year, compared to the 4.61 per cent average in 2021, central bank data showed.
In a working paper released in early June, the China Finance 40 Forum, a Beijing-based think tank of financial officials, executives and academics, said the country still has room to cut interest rates by 100-200 basis points, calling for its use to offset huge downward pressure.