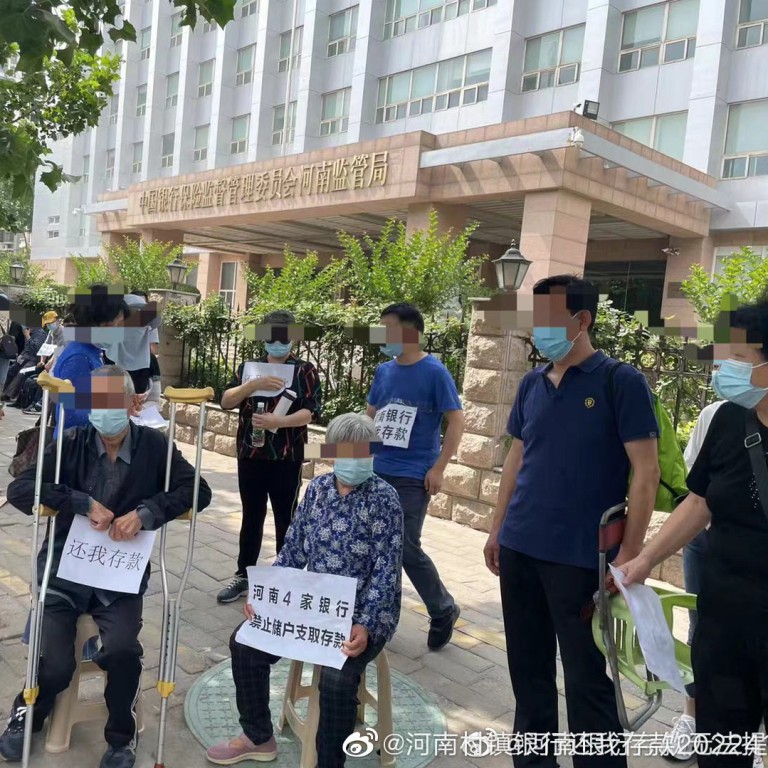 Chinese police make arrests in Henan banking scandal that has put spotlight on financial risks
Police have arrested the 'first batch' of suspects and frozen assets related to a cash crisis at rural banks in Henan and Anhui
The case has highlighted the vulnerability of lenders in China's less-developed regions as the risk of recession grows
Police in central China's Henan province have arrested a number of suspects allegedly involved in a "complicated" cash crisis involving rural banks, while investigators continue to search for the whereabouts of customers' missing deposits.
The arrests come after months of protests from anguished savers, who have been unable to withdraw cash from their accounts at small rural banks in Henan and Anhui provinces.
The case has highlighted the vulnerability of lenders in China's less-developed regions as the risk of recession grows in the world's second largest economy.
The rural banking crisis allegedly revolves around a private investment firm called Henan Xincaifu Group Investment Holding – which was controlled by a man surnamed Lu – which police began investigating in April.
Public records show the company, which had stakes in numerous rural banks and shadow companies, closed in February.
Police have accused Lu of illegally manipulating and taking advantage of online transactions at these rural banks.
"The case involves long lasting crimes, numerous suspects and complicated plots," the police announcement said.
The Henan Banking and Insurance Regulatory Commission and the local Financial Supervision and Administration said authorities at all levels would closely work with the police to investigate the whereabouts of the missing funds.
China's rural banks, which are often the key financiers for farmers and small businesses in less-developed regions, are seen as a weak link during economic downturns and are more susceptible to risks when deposits shrink and non-performing loans build up.
"Right now, the small- to medium-sized rural banks are still facing challenges when it comes to sustainable development," said a note by Everbright Securities late last month.
"In some parts of the country, the aggregate risks are still large; it will require a bigger effort to tackle."
In April, China's Politburo, the centre of power within the Communist Party, stressed the need to control systemic risks to the economy and financial sector.