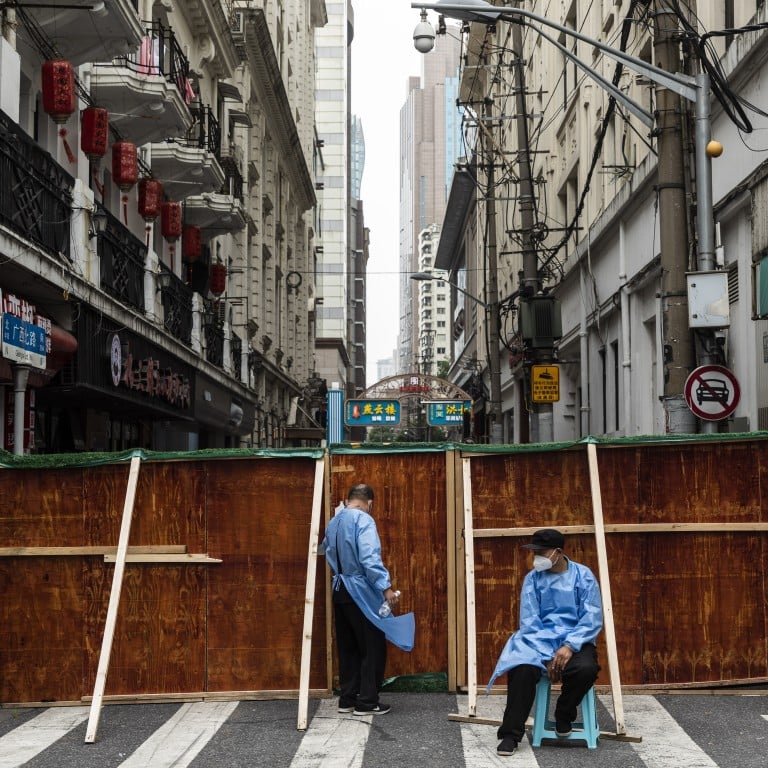 China's zero-Covid policy hammered Beijing's economy in May. But how bad was it compared to Shanghai?
Beijing's social retail sales slumped by 25.7 per cent year on year in May, from a fall of 16.1 per cent in April
Industrial output dropped 39.6 per cent last month from a year earlier, down from a 31.1 per cent contraction in April
Consumption and production in China's capital Beijing plunged in May, even though the city refrained from a citywide lockdown like the one used in financial hub Shanghai, underscoring the economic fallout from draconian coronavirus controls used to combat the latest Omicron wave.
Despite a
marginal improvement
in the economy last month, analysts say Chinese households and companies are still reluctant to spend amid current uncertainties.
Beijing's social retail sales continued to contract in May, but at a faster pace, slumping by 25.7 per cent year on year, from a fall of 16.1 per cent in April and 3 per cent in March, according to data from the local statistics bureau released last week.
The rapid decline coincided with the outbreak of the highly contagious Omicron variant that hit the city of 22 million in late April.
Under the central government's zero-Covid strategy, the capital imposed
mass testing
, closed dozens of metro stations, suspended dine-in services and locked down parts of downtown.
Monthly retail sales, standing at 81.7 billion yuan in May, were the lowest in seven years.
Industrial output also contracted by 31.1 per cent year on year in April and 39.6 per cent in May, while fixed-asset investment growth slowed to 2.8 per cent from April's 8.9 per cent.
Beijing's handling of the outbreak had lesser impact on the economy than in
Shanghai
, where 25 million residents were forced to stay home and most businesses were disrupted for two months.
Shanghai's social retail sales plunged 48.3 per cent from a year earlier in April and dropped 36.5 per cent last month. Car production, a pillar of the local economy, dropped 74.8 per cent year on year to 53,507 units in April, before bouncing back to 183,383 units last month, which still represented an 18.9 per cent year-on-year fall.
The two cities alone accounted for about 7.3 per cent of the gross domestic product last year.
The State Council, the nation's cabinet, has prioritised business resumption and economic development with a
33-point rescue plan
introduced in late May, warning the world's second largest economy was at risk of a quarterly contraction.
Coronavirus controls have been gradually eased since then. Some low-risk cities, such Hefei in Anhui province, have already abandoned once-a-week mandatory coronavirus testing for residents.
Economic indicators showed a small improvement last month as restrictions were eased, but policy uncertainty is still dampening market expectations and investor confidence.
The European Union Chamber of Commerce in China said earlier this week that some investors may
vote with their feet
should the current wave of uncertainty continue, especially when other markets offer more predictability.
Capital Economics, a London-based research firm, said high-frequency data pointed to a further improvement in June, particularly in terms of car sales and passenger traffic, but the sharp rebound in service activity started from a low base and remains depressed.
"Assuming another large-scale virus wave can be avoided, China's economy should continue to recover over the coming months," said the firm's senior China economist Julian Evans-Pritchard.
"But with the pandemic boom in foreign demand for Chinese goods tailing off and policy easing more restrained than in 2020, the recovery is likely to be underwhelming."