Xinjiang
Get more with myNEWS
A personalised news feed of stories that matter to you
Learn more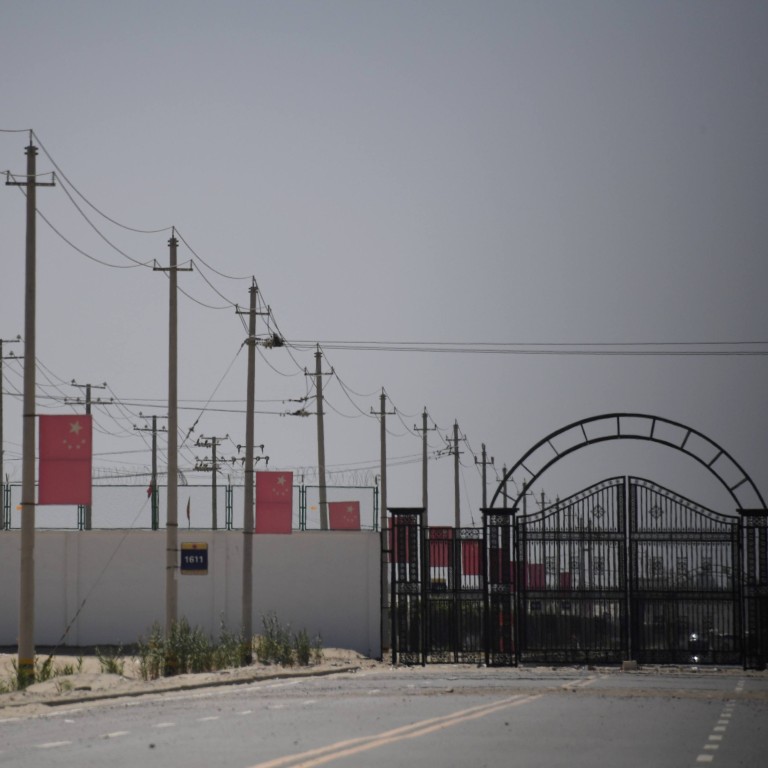 Xinjiang 'forced labour' law leaves Chinese companies in a bind, with doubts over supply chain audits
Calls are growing for Beijing to allow independent supply chain audits to meet the requirements a new US law on 'forced labour' in Xinjiang
US importers cannot gather evidence alone, so the burden of proof has been passed to Chinese companies, who face 'very high requirements'
Foreign business groups are appealing to the Chinese government to allow third-party audits in Xinjiang to ensure compliance with an onerous new US law on forced labour.
The European Union Chamber of Commerce in China said the demands were so high that "reliable practices for independent, third-party audits" should be established and permitted by the government.
"While European companies were already re-evaluating their own activities and compliance practices within the region, they are now carrying out thorough due diligence throughout their entire supply networks," the chamber said in an email.
"Some European companies have already withdrawn from Xinjiang as they were unable to carry out third-party audits, and more will follow unless this is addressed."
Companies can appeal if they can provide "clear and convincing" evidence to customs authorities that their supply chains are free of forced labour.
But as US importers cannot provide evidence on their own, the burden of proof has been passed on to Chinese companies.
Meeting the "very high requirements" imposed by US customs will be extremely difficult, said Roy Liu, partner and chair of the Greater China practice at law firm Hughes Hubbard & Reed.
"Circumstances like blurry photos, unclear representations, inaccurate data, incomplete interviews can all lead to US customs deeming the audit unreliable," Liu said during an online seminar on Thursday.
Given political sensitivities around Xinjiang, it is unlikely US Customs would rule that any product from the region does not involve forced labour, he said, as they would have to subsequently submit reports to US Congress and the public.
"We have observed from Washington that some US customs officials have repeatedly stated on various occasions that they do not believe that any credible labour rights audit can be done in China," he said.
Cai Kaiming, a senior partner at multinational law firm Dentons in Beijing, said the Chinese government might allow some room for independent auditing in Xinjiang, but determining the list of the third-party auditors could need bilateral negotiation.
This would also require Chinese companies to refine their management and operations to ensure employment, procurement and financial procedures are in line with the evidence they have prepared, Cai said.
US Customs has identified four "high-risk" sectors that will be scrutinised under the act: apparel, cotton, tomatoes and polysilicon – a material crucial to solar panel production.
"So before providing any evidence, companies actually have to communicate with Chinese regulators," Cai said.
The solution for companies to minimise losses would be to send shipments that are detained back to China or to a third country before they are officially confiscated by US Customs, lawyers said.
Ma Jianxin, director of Dow Jones Risk and Compliance China, said at the seminar Chinese companies will be facing more challenges in the future as regulatory reviews from the US are increasingly showing multilateral coordination with allies.
"It seems the act is to suppress certain industries in China, but in fact, it is intended to adjust the structure of the US supply chain by means of laws and human rights, forcing the industrial chain of enterprises to transfer," said Ma.
"So we can't just focus on the US, but also on US allies. This is very important. The European Union is also introducing laws related to forced labour, and we should also pay attention."