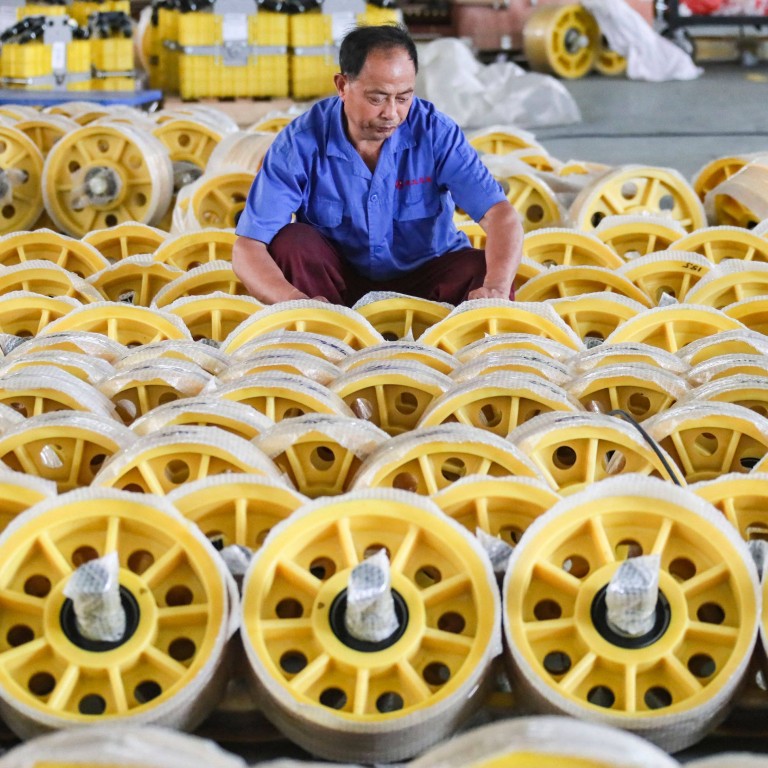 China jobs: facing lean times, small businesses dial back summer hiring
Small- and medium-sized enterprises in China, the backbone of the labour market, are imposing hiring freezes and slashing wages
For years, Chinese manufacturers worried about labour shortages over summer, but it is a different story in 2022, industry insiders say
A video of a factory owner in Guangdong province shouting at dozens of vocational school students that summer job wages could be as low as 9 yuan (US$1.30) per hour has gone viral in China, while highlighting the precarious economic climate faced by small- and medium-sized businesses.
In the 20-second clip posted to social media, the man can be heard saying, "I reiterate, 9 yuan an hour, if you can't accept it, carry your own luggage and leave."
The manager of the electronics factory then tells students who are willing to accept the offer to fill in a form.
Millions of social media users left indignant comments below the video, lamenting the poor wages and sympathising with workers across the country who are
losing jobs or seeing their incomes reduced
as businesses grapple with challenges ranging from coronavirus outbreaks to tumbling international orders.
Hua Laoshi, who runs a labour agency in Shaoguan in Guangdong, said many in the manufacturing industry thought the offer was measly, but they admit the sector is facing its toughest year since 2008.
"For so many years, Chinese manufacturers worried about labour shortages, but this is no longer the case this year," he said.
"Dozens of factories that I work with across Guangdong province are hardly hiring new workers."
Small companies were the hardest hit by lockdowns in major cities in April and May, according to a report published recently by 51jobs.com.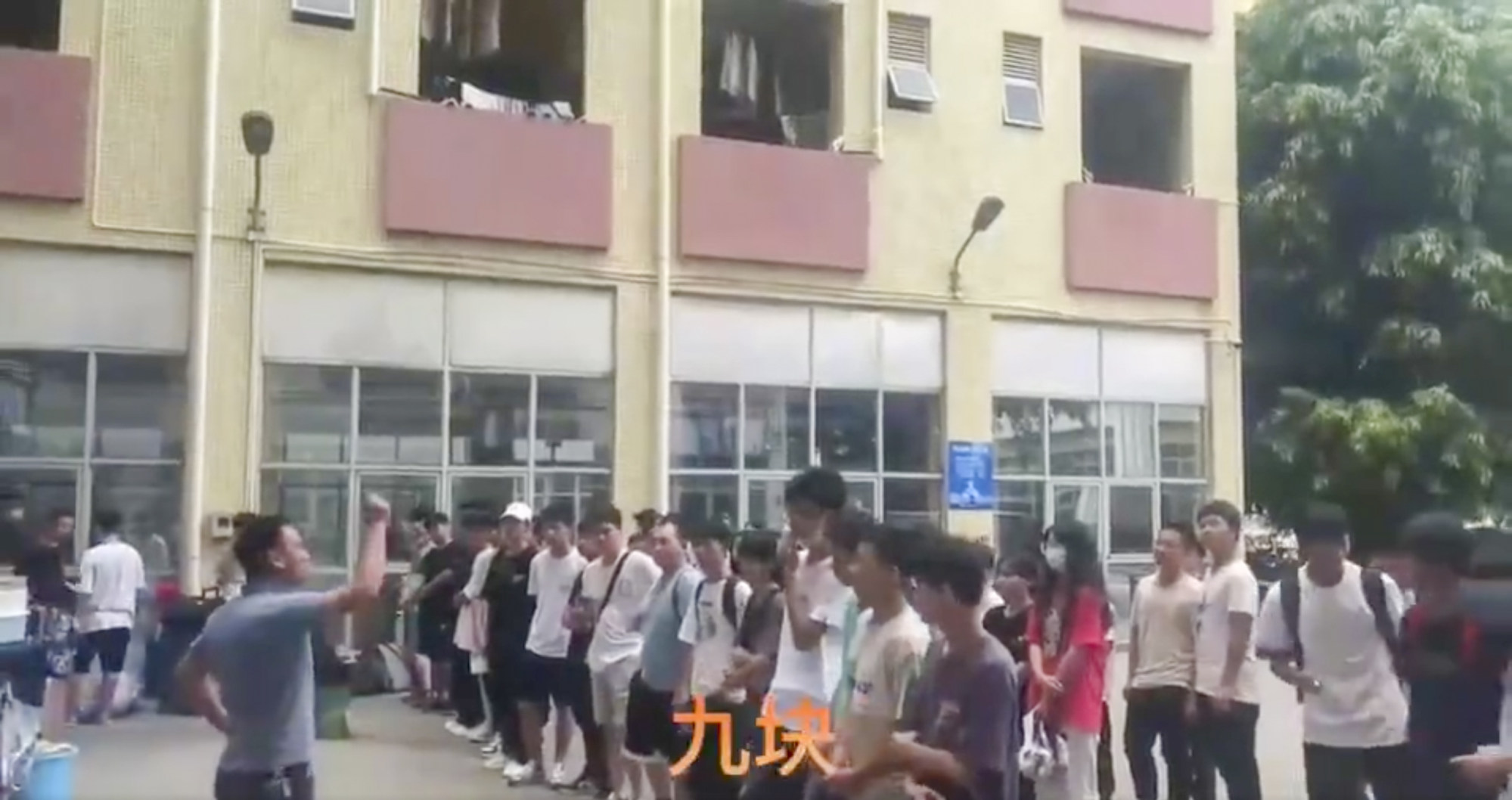 The report, based on interviews with 950 companies, found 26 per cent of micro-sized enterprises – which have fewer than 50 employees – saw a 50-75 per cent loss in business between April and May, while 11 per cent said they were almost unable to run their business at all.
Only 6 per cent of big companies, those employing more than 1,000 staff, said they recorded losses of 50-75 per cent and 1 per cent said they were unable to run.
Some 9 per cent of micro-sized companies reported their businesses were unaffected by lockdowns over the period, while the proportion of big companies was 32 per cent.
Summer is usually the peak production season for China's manufacturing industry, said Peng Biao, a garment supply chain specialist.
Even during the height of the trade war in 2019 and the past two years of pandemic-induced disruptions, factories in the Yangtze River Delta and Pearl River Delta have hired a large number of temporary workers between June and August.
Most were students and graduates from junior high school or vocational high school. The pay would be more than 4,000 yuan per month, Peng said, but this year even experienced workers do not earn as much.
Competition in the labour market has intensified as an increasing number of companies hire fewer people or even go into hiring freezes, according to the 51jobs report.
Only 27 per cent of small- and micro-sized firms have been able to hire as planned for 2022, while 20 per cent of them have already frozen hiring, the report said.
"In the past, you could see a big booth standing in front of every factory in Dongguan, Shenzhen and Huizhou, recruiting workers around the clock," said Li Sheng, a factory director in Huizhou, who did not want to identify his company.
"This year, do you see any nearby factories with booths open at the gates?"
Unlike in 2020-21, when many migrant workers were
forced to stay in their hometowns
, there was an oversupply of labour in the first quarter of this year, said Peng Wensheng, chief economist at China International Capital Corporation, in a report last month. But that was no longer the case.
As a result, the income growth of migrant workers has declined significantly.
In the first quarter, migrant workers' wages increased by only 3.5 per cent compared with the same period in 2019, far lower than the inflation rate, Peng Wensheng said.
China's
headline jobless rate
– the surveyed urban unemployment rate, which does not capture rural migrant workers – eased to 5.9 per cent last month from 6.1 per cent in April, the highest level since March 2020.
But the jobless rate for Chinese aged between 16 and 24 hit a record high of 18.4 per cent in May, up from 18.2 per cent in April.
"Lockdowns and shutdowns this year have changed a lot of my expectations and perceptions of the economy, and I don't know what kind of economic situation we will face," said Tomas Li, a vocational high school student in Guangzhou.
"It's still not hard to find a part-time job in the service industry in Guangzhou, like, you can earn 1 yuan for packing a package at a courier shop, or 120 yuan a day as a waiter at a cafe," he said. "But will it be the same in a few months' time? I am starting to doubt it."