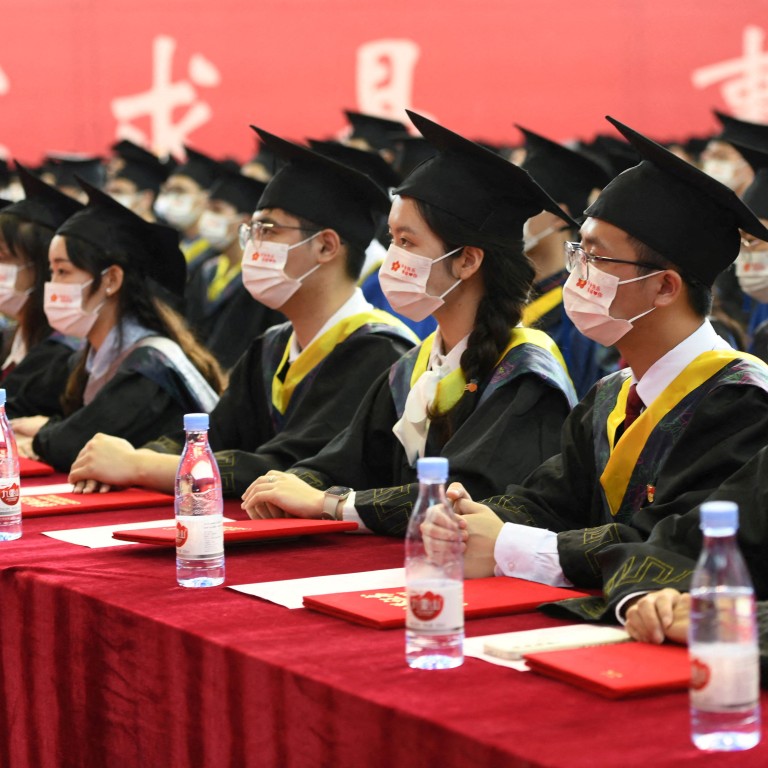 China jobs: 'arduous' task to stabilise employment and boost economy, Premier Li Keqiang says
Premier Li Keqiang urged action to curb rising joblessness to aid the struggling economy with China's headline urban unemployment rate 5.9 per cent last month
A new report also showed that the employment pressure on young migrant workers and university graduates in China is now more pronounced
Stabilising employment in China has become an "arduous" task, according to Premier Li Keqiang, who urged action to curb rising joblessness to aid the struggling economy.
Li already admitted last month that China may miss its "
around 5.5 per cent
" growth target, stressing that a realistic goal for the second quarter was to get the economy back on a growth trajectory.
"The economy has made progress in recovery, but the fundamentals for recovery are not yet sufficiently solid and the tasks to stabilise employment remain arduous," said Li, state media reported on Tuesday.
Li made the comments on Monday while hosting a seminar to discuss how to solve the employment problems and promote economic development having earlier visited both the Ministry of Civil Affairs and the Ministry of Human Resources and Social Security.
China's headline urban unemployment rate rose to 6.1 per cent in April, the highest level since March 2020, before easing slightly to
5.9 per cent last mont
h against Beijing's target of keeping unemployment under 5.5 per cent this year.
The youth unemployment rate – for those aged between 16 and 24 – also rose to a record high of 18.4 per cent in May, according to the National Bureau of Statistics, which is of particular concern to Beijing with
10.76 million college graduates
set to enter the job market this year.
Li said that market-based job opportunities and social employment channels should be expanded to increase jobs and achieve sustainable development.
The promotion of employment for university graduates and the scale of jobs for unemployed migrant workers should also be expanded, Li added.
However, a new report on Wednesday showed that the employment pressure on young migrant workers and university graduates is now more pronounced.
The report from China International Capital Corporation (CICC) showed that relying solely on boosting traditional infrastructure would also have a limited effect on promoting youth employment.
The current approach to solving the employment problem through i
nfrastructure development
would also exacerbate the mismatch between vacancies in the labour market and the quality of the workforce, the report added.
A survey released as part of the report showed that a key reason for the rise in youth employment pressure is that jobs favoured by younger people are concentrated in sectors that have been directly affected by the coronavirus.
The record number of university graduates also places extra pressure on other young jobseekers with lower qualifications, the report said.
CICC suggested that the government should introduce more targeted policies to ease the pressure on youth employment, such as promoting the reopening of service industries, such as catering, and increasing public service jobs for health and social work.
Expanding further education and providing subsidies for vocational skills training were also suggested.
During his visit, Li asked the Ministry of Civil Affairs to strengthen monitoring to identify unemployed people and people in temporary financial difficulties as the coronavirus and natural disasters have created added pressures.
With more than 70 per cent of government expenditure spent on livelihoods, governments at all levels should expand the scope of protection and help for people in financial difficulty, Li added.
According to the National Audit Office, 74,800 people in financial hardship did not receive the help they were entitled to last year.
Some regions also provided 138 million yuan (US$20.6 million) in grants to people whose income and asset levels meant they should not have received help, China's auditing regulator said.
Local governments also did not dynamically increase their help rates despite making large savings, instead
using the savings for urban construction
and debt repayment last year, the National Audit Office said.