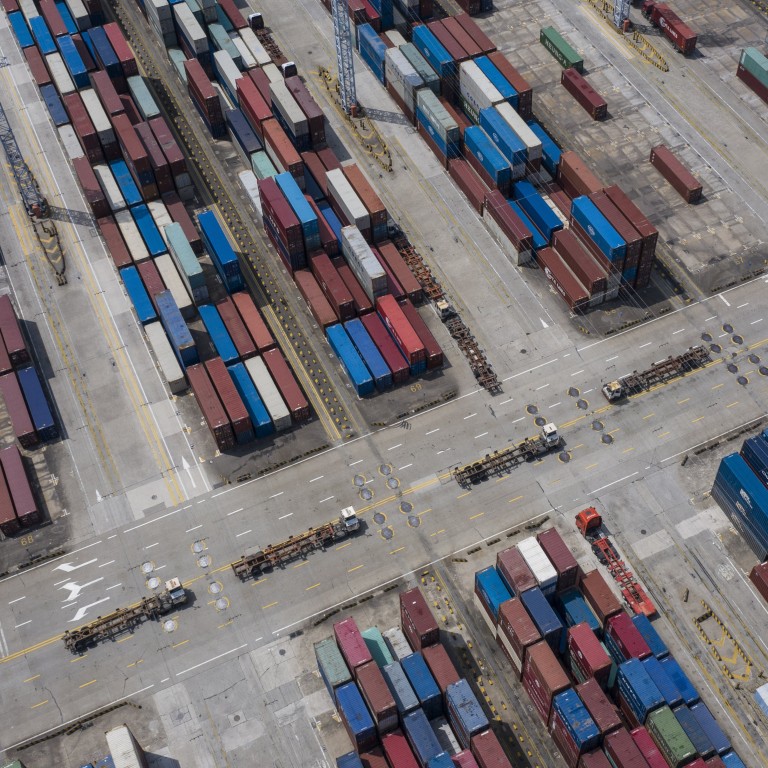 US trade sanctions on China an attempt to 'frighten' firms amid soaring Russian energy imports
Addition of five Chinese firms to the US 'entity list' an attempt by Washington to 'kill the chicken to frighten the monkey', Chinese analyst says
Despite mounting Western pressure for Beijing to distance itself from Moscow, China's imports of Russian energy have soared since April
The Biden administration's addition of five Chinese companies to an export blacklist for allegedly providing support to the Russian military is a warning shot for bigger state-owned firms, who have ramped up Russian energy imports since the Ukraine war started in late February, experts said.
The commerce department put the Chinese firms on the "
entity list
" on Tuesday, effectively blocking US businesses from selling them materials and equipment. The sanctioned companies are Connec Electronic, King Pai Technology, Sinno Electronics, Winninc Electronic and World Jetta (HK) Logistics.
The blacklisting is an attempt by Washington to "kill the chicken to frighten the monkey" – a Chinese idiom that refers to making an example out of someone to scare others – said Shi Yinhong, an international relations professor at Renmin University and former adviser to the State Council, China's cabinet.
"Overall, the Chinese government has stayed highly alert to avoid US sanctions [since the Ukraine war broke out]," Shi said.
"On the other hand, it has been increasing trade with Russia. The Chinese government needs to consider how it will handle these contradictions."
Despite mounting Western pressure for Beijing to distance itself from Moscow, China's imports of Russian energy have soared since April, with steep discounts available from suppliers facing Western sanctions.
Crude oil
imports from Russia in May
surged to a record 8.42 million tonnes, increasing by 29 per cent from April and by 55 per cent from a year earlier, according to data from China's General Administration of Customs.
As many Western countries, including the US, Canada and the European Union, have announced a
complete or at least a partial ban
on Russian crude, more oil has been flowing to Asia – primarily China and India – in the past few months with a lower than market price.
China's foreign ministry on Wednesday said the sanctions were unjustified and that the government had "made solemn representations" to the US.
"China's trade cooperation with Russia is mutually respectful and beneficial, and shouldn't be intervened in and restricted by any third party," said Zhao Lijian, a ministry spokesman.
Beijing called on the US to stop imposing unilateral sanctions on Chinese companies and pledged to take necessary measures to safeguard the rights and interests of its entities.
Some experts see the sanctions as an example of US President Joe Biden flexing his muscles over the
Ukraine war
, though questioned what effect they would have.
"The impression is that Biden is just flexing his power, including establishing all kinds of initiatives, announcing various US achievements," said Huo Jianguo, former president of the Chinese Academy of International Trade and Economic Cooperation.
"But he doesn't care if the problems are solved in the end, which is worth our attention."
Hu said the sanctions against Chinese companies could be a diplomatic diversion from problems at home – and more could be on the way.
The commerce department said the companies in question had supplied items to Russian entities of concern before February 24, when Russia invaded Ukraine, and continued to do so despite international sanctions.
The US government has warned it will closely monitor compliance and rigorously enforce the regulations.
Chinese companies usually comply with sanctions, especially major state-owned enterprises and Chinese banks, said Tao Jingzhou, an international arbitrator who has practised in Beijing, Hong Kong and London.
The blacklisting will further deter Chinese companies from helping Moscow over its invasion of Ukraine, he said.
Additional reporting by Orange Wang and Ji Siqi