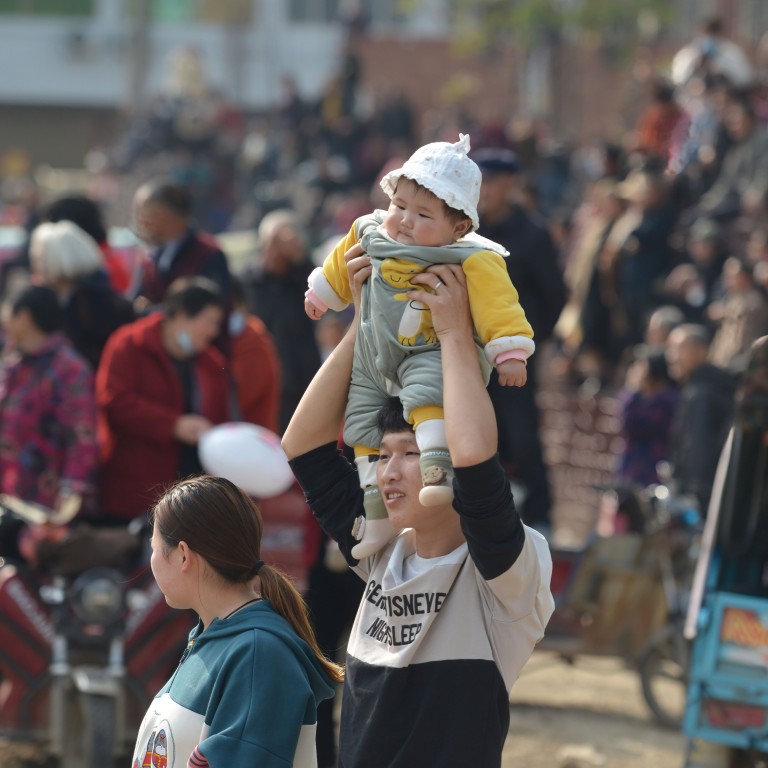 China population: 'extremely low' birth rate in Wuhu highlights national demographic crisis
In 2020, the fertility rate in the eastern Chinese city of Wuhu was 1.11, below the national average and under the rate of generational replacement of 2.1
Wuhu's birth problem offers a window into China's demographic challenges, which threaten to weigh on economic productivity and burden the pension system
The number of births in the eastern Chinese city of Wuhu has fallen to "an extremely low level" and the local population is at risk of natural decline, authorities have said, in the latest example of the demographic crisis facing the world's No 2 economy.
In 2020, the fertility rate in Wuhu was 1.11, meaning that a woman of childbearing age between 15-49 years old had on average one child in her lifetime, lower than the national rate of 1.3 in the same period.
The data, which was published online by the local statistics office last week, has since been removed from the internet, but was widely reported and reproduced in the Chinese media.
Demographers say that to maintain a population of roughly the same size between generations, a nation's fertility rate must be at least 2.1. Once the rate falls below 1.5, a population is at risk of falling into a "low fertility trap", a self-reinforcing process in which it is difficult to turn around falling births and the related economic consequences.
Wuhu's birth rate in 2020 was 8.14 per 1,000 people, below the national average of 8.52, and under the 1.5 per cent birth rate needed to maintain natural population growth.
Wuhu's population problem offers a window into the range of factors influencing
China's low birth rate
, which threatens to weigh on economic productivity and burden the pension system in the decades to come.
China's birth rate fell to a record low of 7.52 per 1,000 people in 2021, from 8.52 in 2020, having fallen for five consecutive years since 2017, figures from the National Bureau of Statistics showed.
Chinese mothers gave birth to just 10.62 million babies last year, an 11.5 per cent drop from 12 million in 2020.
The government in Wuhu, a manufacturing hub in Anhui province, said births were declining because the number of women of childbearing age was falling, couples were choosing to marry later and the desire to have children was not as strong.
In 2020, there were 822,800 women of childbearing age in Wuhu making up 22.6 per cent of the total population. That was 203,000 fewer than in 2010, when the group made up 28.9 per cent of the overall population, statistics showed.
In addition to rising costs, employment pressure is affecting marriage plans and birth aspirations of Chinese in their twenties.
As the second-largest city in Anhui province, Wuhu should build a "fertility-friendly society" to address the risk of population decline, the local statistics office said.
Parental leave for couples having children and medical coverage for women giving birth should be improved, which will help alleviate employment pressure and concerns among working women in particular, according to the statistics office.
Reducing childcare and education costs, while strengthening supportive policies in the form of taxes and housing would also help, it said.
Faced with
tumbling births
, regional governments across China have taken measures to ease population pressure in recent months.
The central Chinese province of Hunan has been offering women extended maternity leave since last month, while cities such as Dongguan and Wuxi are loosening home purchase limits for families with more children.