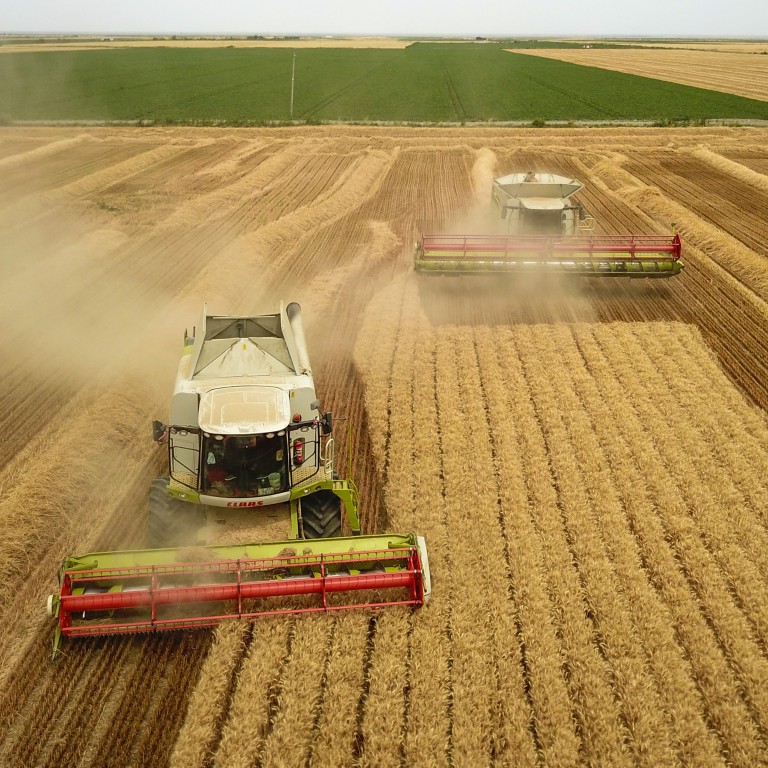 As China, US point blame over global food crisis, what role can their 'good interactions' play?
Amid verbal sparring, China's chief agronomist points to the critical roles that both Washington and Beijing must jointly play in safeguarding global food security
Agricultural ministry also warns of the rising unpredictability of 'extreme meteorological disasters' and the threats they pose to China's crops
China and the United States have had "good interactions" to jointly safeguard global food security, a Chinese agricultural official said a day after Beijing levelled harsh criticism against the US for its "disreputable role in the global food crisis".
Teams from Beijing and Washington have been working together in their efforts to fortify food security, and progress has been made in advancing policy coordination, technical cooperation and personnel exchanges, according to Zeng Yande, chief agronomist with the Ministry of Agriculture and Rural Affairs.
"Since last year, there have been good interactions between China and the US' agricultural authorities," he said on Wednesday. "Both China and the US are big agricultural countries and should play an active role in jointly safeguarding global food security."
The comments also came after the US accused China this week of worsening the global food crisis, which has been amplified by geopolitical tensions.
Strengthening bilateral cooperation with the US is a key component in China's current toolkit to address the international food-security issue, said Zeng, who is also in charge of development and planning at the Chinese agricultural ministry.
But Samantha Power, the administrator of the US Agency for International Development, said on Monday that nations which have refused to condemn Russia's invasion of Ukraine risk accelerating the global food crisis, and she said China is partly to blame for famine in the Horn of Africa by hoarding fertiliser and grain while millions of Africans face starvation.
Her agency is primarily responsible for administering civilian foreign aid and development assistance.
Power also criticised China for contributing only US$3 million to the United Nations' World Food Programme this year, compared with US$2.7 billion contributed by the US.
Chinese foreign ministry spokesman Zhao Lijian responded by noting how China had provided emergency food aid to a host of countries since the pandemic began, and he hit back by saying that the sanctioning of Russia has been a factor in worsening food shortages in several countries.
"We hope that the US will seriously reflect on its disreputable role in the global food crisis and stop smearing and making groundless accusations against China," Zhao said on Tuesday.
China and the European Union agreed on Tuesday to increase cooperation in global food and energy security, during a video conference between Chinese Vice-Premier Liu He and EU trade chief Valdis Dombrovskis.
The two economies have also agreed to expand their agricultural trade, according to China's commerce ministry.
Zeng said export restrictions imposed by some countries on grain and other farm products have taken a toll on regional and global food security, compounding both the structural problems in the global food-trade system, and the impact of the pandemic and geopolitical conflicts on the world's food supply.
He said China has been helping developing countries improve their agricultural production and food security via international agricultural cooperation, while also placing greater emphasis on increasing domestic grain output in face of the global food challenges.
"China has successfully fed one-fifth of the world's population, which in itself is an important contribution to protecting global food security," he said.
Beijing has set a target of more than 650 million tonnes in annual grain output for 2022.
"There are still many barriers to achieving a bumper harvest of autumn grain, and the task is still very arduous," Chinese agricultural ministry official Liu Lihua said on Wednesday.
She also spoke to threats facing China's crops from "extreme meteorological disasters" and shifting planting conditions brought about by climate change.