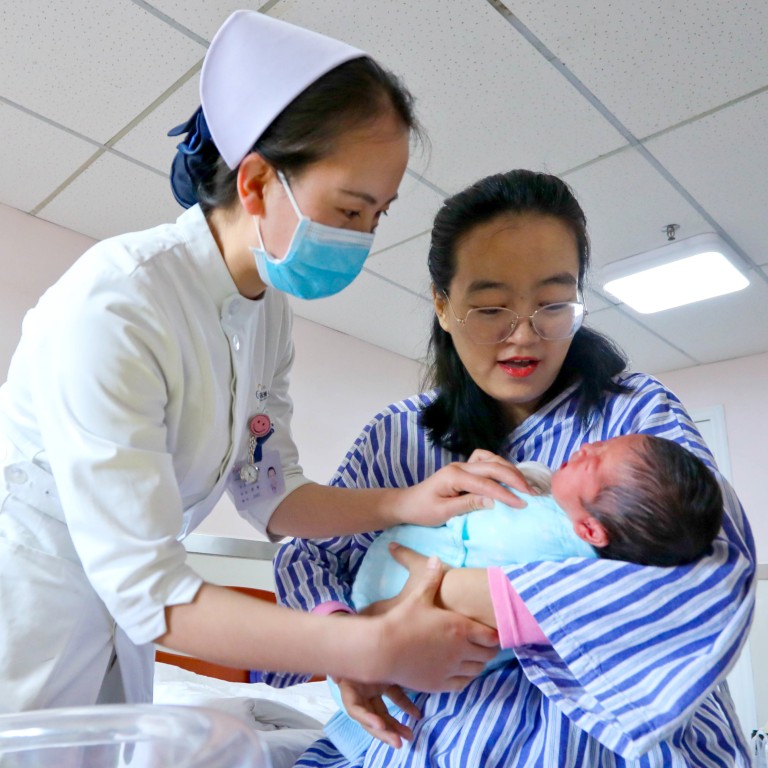 Has China's population peaked? Drop in newborn screening underscores birth crisis
Data on screening rates for birth defects indicates the number of newborns fell in Henan, the country's third-most-populous province, in the first six months of the year
The statistics underline the growing demographic crisis facing the world's No 2 economy, which is also grappling with a fast-ageing population
The number of newborns dropped in several Chinese provinces in the first six months of the year, according to new data, adding to concern that China's population could start declining as early as this year.
Babies born in Henan, the country's third-most-populous province, fell by 9.5 per cent in the first six months of 2022 compared to last year, according to calculations made by the South China Morning Post using publicly available data on screening rates for birth defects.
By law, Chinese babies undergo physical examinations within 1-3 days of birth. Henan has not yet released the total number of newborns this year.
Dezhou city in Shandong, the second-most-populous province in China, registered 15,323 newborns in the first six months of the year, a 9.3 per cent decline compared to the same period last year, according to data released by the local health commission earlier this month.
Guiyang, capital of the southwestern province of Guizhou, saw the number of newborns drop by 3.3 per cent over the same period, the city said.
Official data showed
China's population grew by 480,000
to 1.4126 billion last year, down from an increase of 2.04 million in 2020. Chinese mothers gave birth to just 10.62 million babies in 2021, an 11.5 per cent fall from 2020.
While statistics point to a looming demographic crisis for the world's No 2 economy, there is also growing anecdotal evidence that Chinese couples are becoming more reluctant to have children, especially as the coronavirus pandemic takes a toll on finances.
Some demographers are convinced China's population peaked last year, while a United Nations report published last week, titled "World Population Prospects 2022", said China is expected to see an absolute decline in its population as early as 2023.
India is projected to
surpass China
as the world's most populous country next year, four years ahead of an earlier estimate from the world governing body, the report said.
Based on the UN report, independent demographer He Yafu estimated that by 2100, China's population will have fallen to 770 million, half the size of India which will have a population of 1.53 billion by then. Numbers in Africa will nearly triple to 3.92 billion people, five times that of China.
China's birth crisis is being compounded by the country's rapidly ageing population.
At the end of last year, some 267 million Chinese were aged 60 and above, accounting for 18.9 per cent of the total population.
In 2024, more than one fifth of the population will be aged 60 and older, according to Yuan Xin, vice-president of the China Population Association and a professor of demography at Nankai University in Tianjin.
In the coming decade, more than 20 million people will retire each year on average, according to
Banyuetan
, a Communist Party publication under the official Xinhua News Agency, adding more pressure to the
country's pension pool
.
Chinese authorities recognise the population will start declining by 2025, said Yang Wenzhuang, head of population and family affairs at the National Health Commission, who spoke last week during the China Population Association's annual conference.
Yang called for more effective policies to encourage births, such as affordable childcare and more parental leave, as well as a better health insurance system that addressed childcare needs, including assisted reproductive technology.