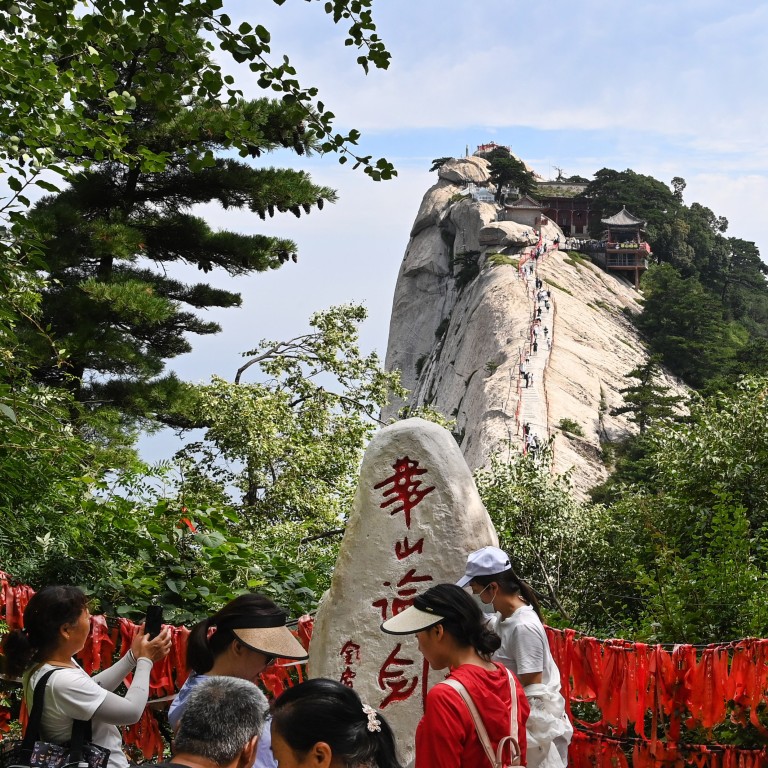 Coronavirus: China's travel sector sees 'revenge' rebound, but outbreaks and lockdowns loom large
Summer travel is surging in China due to relaxed travel restrictions and efforts to balance pandemic control with economic stability
But uncertainty caused by Beijing's zero-Covid policy and potential coronavirus outbreaks still clouds the industry's long-term outlook
Tourism in many parts of China is seeing a strong comeback as the summer holiday season continues and travel restrictions ease.
But uncertainty caused by
Beijing's zero-Covid policy
and potential coronavirus outbreaks still loom over the industry, clouding recovery prospects after two years of on-again, off-again business.
Xinjiang in China's northwest, famous for its vast expanse of prairies and cooler summer temperatures, attracted nearly 24 million tourists in June, a 66 per cent jump from the previous month, local government figures showed.
Social media is full of posts showing scenic spots packed with tourists and highways littered with garbage.
In the southwestern province Yunnan, another region teeming with tourist attractions, the number of visitors in the first six months of the year has recovered to 90 per cent of pre-pandemic levels in 2019.
"We have so many incoming consultations these days, my WeChat never stops buzzing from morning until night," said Cun Xiaoqin, who runs a travel agency in Yunnan.
"The hotel rooms are almost completely booked through the next two weeks, and the rental cars are in short supply as well, because many people are doing road trips."
The recent surge of tourists across the country is being driven by relaxed travel restrictions and efforts by local governments to balance pandemic control with economic stability, which has been a
key message from China's top leaders
in recent months as signs of broader economic malaise have grown.
Despite the fast recovery, domestic tourism is still some way off 2021 levels and far below pre-pandemic numbers. In June, the number of tourists was only 60 per cent of the amount in the same period last year, according to the Ministry of Culture and Tourism.
In the first six months of the year, the number of travellers in China decreased by 22.2 per cent compared to last year, while tourism revenue dropped by 28.2 per cent.
"We are seeing what can be called a revenge rebound, when [the spending power] was repressed for so long, there's bound to be a spring back, and it happens to be the summer when families typically go on holidays," said Zhou Mingqi, a tourism analyst and founder of consultancy Jingjian Consulting.
But once the pent up demand is released, which could be by mid-August, consumption will soon fall back to its baseline amid a slowing economy with weak expectations, he said.
"The pandemic prevention and control policies could be tightened or relaxed, but a downward economy has a long-term impact on spending power," he said. "Travel is a typical optional expense, meaning people only do that when they have money and time."
Whether the upswing in the travel sector can last is also dependent on which direction policymakers decide to push China's pandemic control, because travel and more crowds are bound to lead to infections, Zhou said.
Tourist-related outbreaks have appeared in Guangxi and Gansu recently, prompting local authorities to impose stay at home orders and close attractions.
"As soon as there is an outbreak, the market will end," Zhou said.
Domestic travel has been subdued since last summer when an
outbreak linked to Zhangjiajie
, a popular tourist site in Hunan province, spread across the country and caused mass cancellations that dampened the travel market.
Intermittent outbreaks continued for the following year, most notably in the commercial hub Shanghai, which imposed a two-month citywide lockdown that
emanated far beyond the city
, hammering businesses from manufacturers to tour operators.
Sentiment – at least regarding tourism – appears to have brightened recently, however. At the end of last week, the provincial government in Yunnan announced investments worth 332.25 billion yuan (US$49 billion) had been poured into 81 tourism-related projects, indicating growing faith in the sector.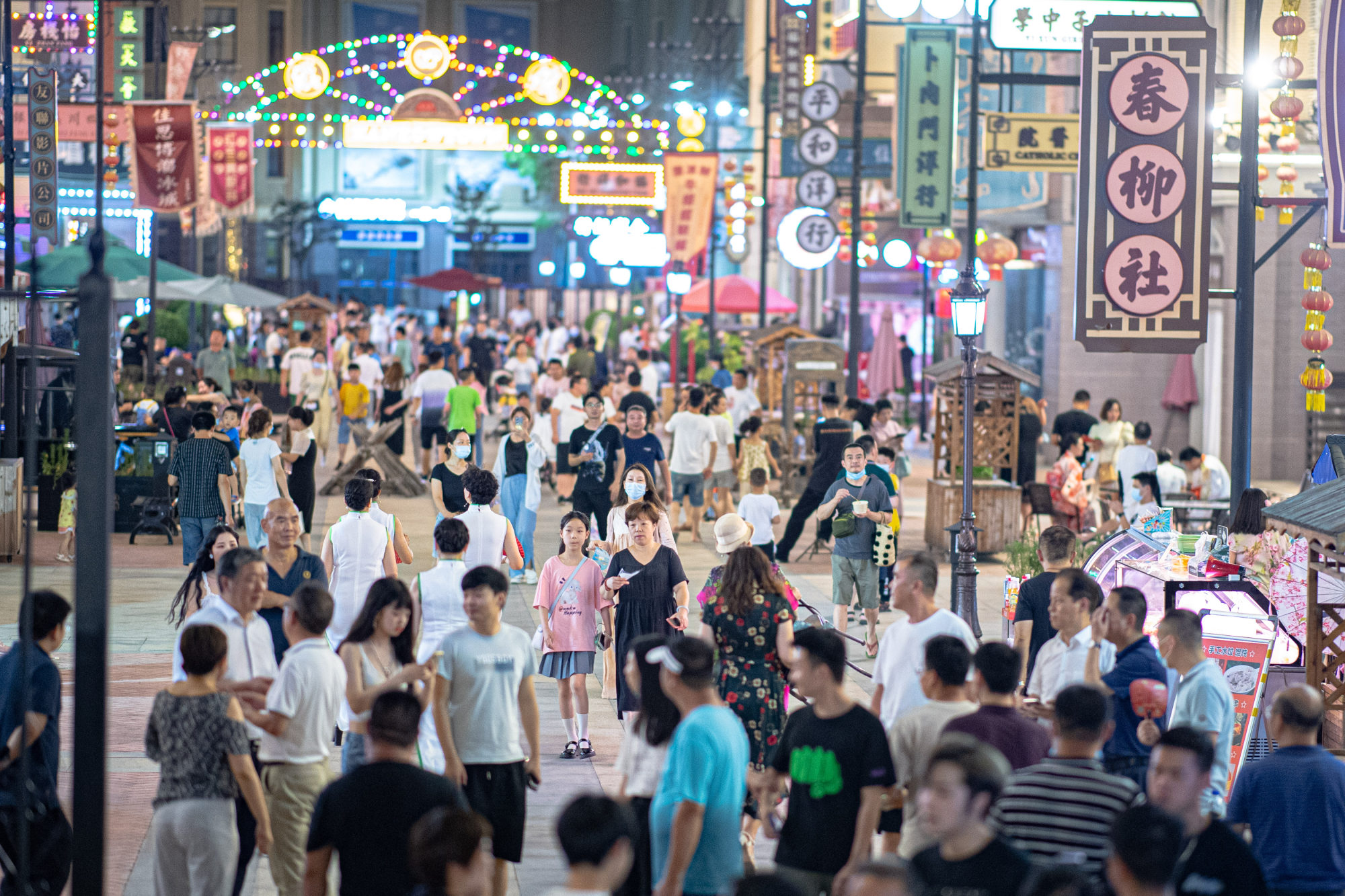 "With the easing travel restrictions being strictly enforced at the local government levels, we expect travel activity to continue to recover in areas with low or zero Covid-19 cases, while the pace of recovery could be slow in areas that see rising cases and escalating pandemic control measures," said Flora Zhu, director of corporate research at Fitch Ratings.
"But we are still seeing waves of Covid outbreaks and rising local cases in multiple regions in China, which will continue to put the domestic travel industry under pressure in the short-term."
She said the "travel boom" is likely to persist until the National Day holiday in October if cases can be contained.
"We might see a stronger recovery in domestic tourism numbers than tourism revenue as the pandemic will still have an impact on people's willingness to travel long distances."