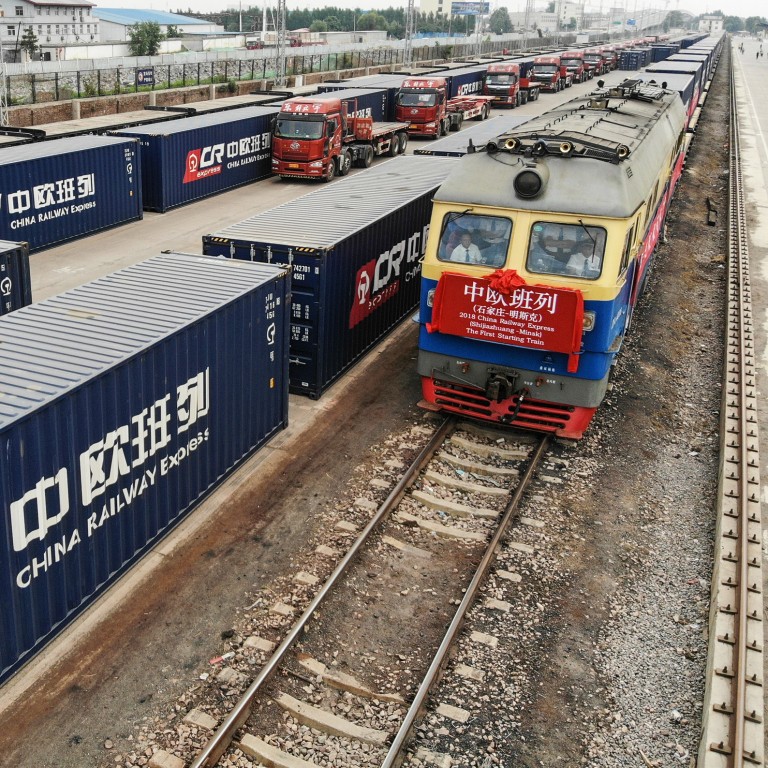 China-Europe rail shipping growth slows as Ukraine war pushes companies back to the seas
China's railway authorities have been coordinating with foreign counterparts to open new routes to Europe
But alternative rail routes cannot handle the same volume of freight traffic, and experts say it is forcing some firms to ship goods by slower maritime routes
After a decade of rapid expansion under the umbrella of heavy government subsidies and political blessings from Beijing, the China-Europe Railway Express that provides an alternative to ocean freight between Asia and Europe may be showing signs of stagnation, with Russia's invasion of Ukraine bringing unprecedented challenges.
In the first half of 2022, a total of 7,473 trips were made along the Eurasia route, also known as
China Railway Express
(CRE), up just 2 per cent from the same period last year, according to figures released this month by the state-owned China Railway Group.
Meanwhile, the number of 20-foot containers transported reached 720,000, up only 2.6 per cent, year on year.
In the previous years, neither of the yearly growth rates had dipped below 20 per cent, according to data from the China Railway Container Transport Corporation, which operates under China Railway.
In the past two years, the coronavirus pandemic, which has snarled port operations globally, has caused
massive shipping delays
and sent sea freight costs soaring. And this has served to increase the appeal of rail transport among importers and exporters.
This year's decrease in the growth rate is specific to trade between China and Europe, according to Marco Raimondi, an editor with RailFreight.com, an online publication for rail freight professionals.
"In fact, the routes involving Central Asia are currently flourishing due to an increase in the volume of goods moved," Raimondi said in an article this month.
The operation of the railway network – which is a key logistical cog in President Xi Jinping's global connectivity plan known as the
Belt and Road Initiative
– has been disrupted by the Ukraine war since late February, mainly because of the Western sanctions on Russia, which the main routes all must pass through.
Even though rail operations through Russia are not included in the Western sanctions, many shipping companies in Europe have nonetheless decided to stop doing business with Russian Railways, with some European clients also cancelling orders amid growing uncertainties.
And the joint decision by the US and its Western allies to
exclude some Russian banks
from the Swift financial messaging system has also added to the difficulties and costs over freight settlements for the Russian section of the route, according to experts.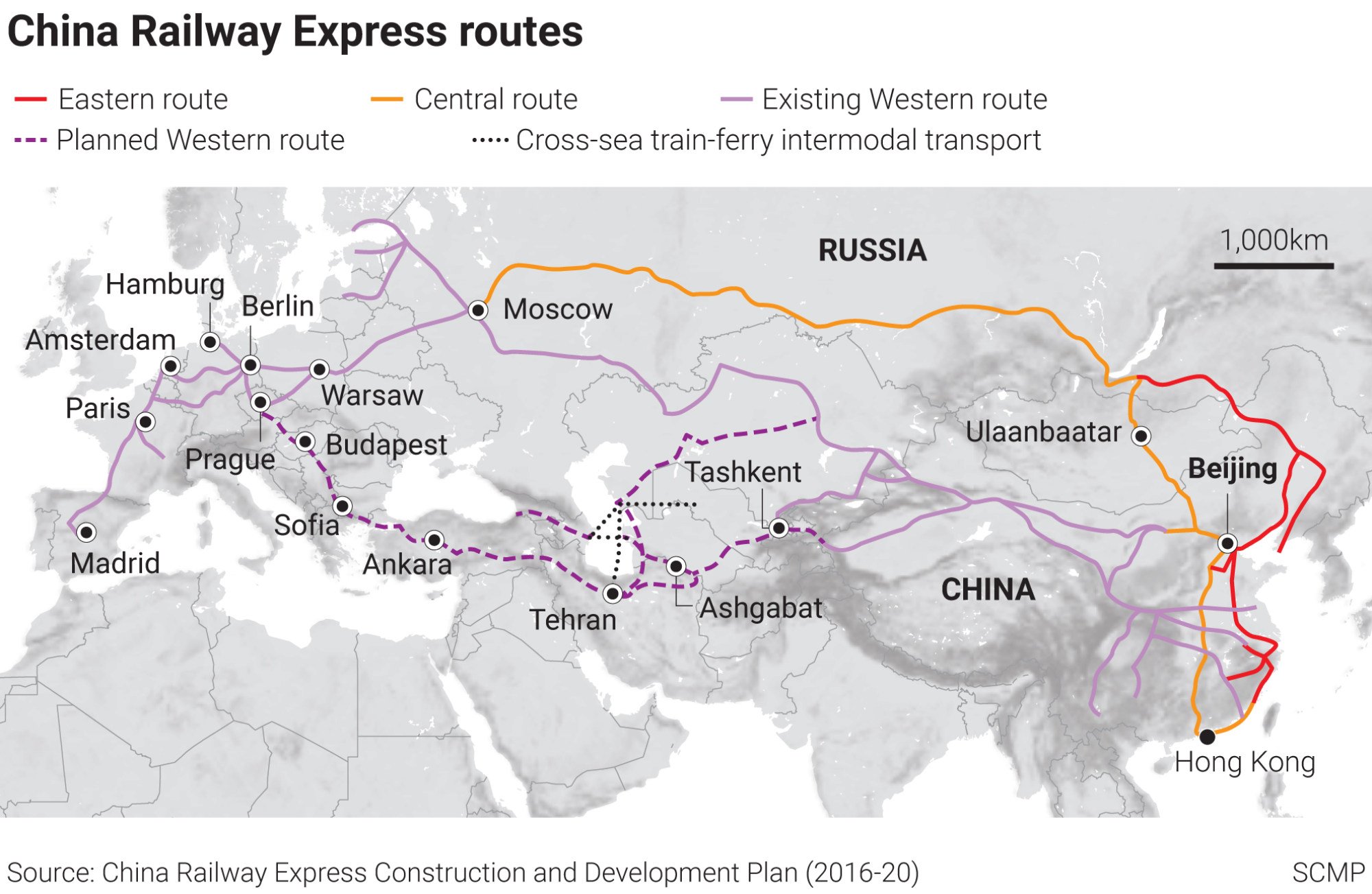 To provide alternatives that do not pass through Russia and Belarus, Chinese railway authorities have been coordinating with foreign counterparts to open new routes – such as a southern route from the Caspian Sea and the Black Sea to Europe via Romania, according to state-mouthpiece Xinhua.
"These routes cannot handle the higher volume of freight traffic, therefore many companies went back to shipping goods via sea," Raimondi said.
However, recent congestion in China suggests that the volume of rail freight transport to Europe is rising again, he added, as maritime transport takes longer than by rail.
The CRE has 82 routes that reach 195 cities in 24 European countries, according to China's top economic regulator, the National Development and Reform Commission.
"On the other hand, this trend [of shunning CRE] could change if bigger companies decide to do business with Russia again," Raimondi said.
"In fact, it is likely that, if the war continues, companies and customers will decide to choose business over morals, with smaller companies following suit."