Taiwan
Get more with myNEWS
A personalised news feed of stories that matter to you
Learn more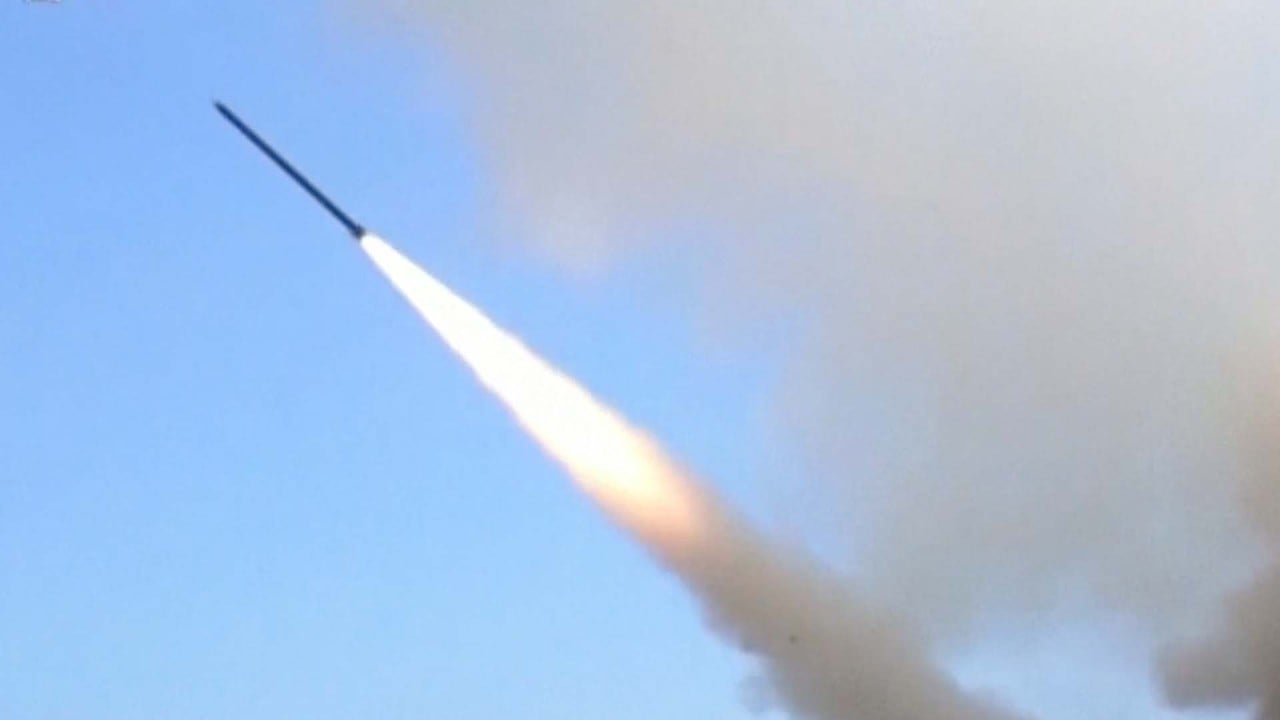 02:46
Mainland China launches largest military drill in the Taiwan Strait after Pelosi's visit
Mainland China launches largest military drill in the Taiwan Strait after Pelosi's visit
Taiwan's marine shippers, airlines re-route to avoid China's military exercises, and costs will rise
Taiwan shippers and airlines are sticking to schedules despite China's offshore military drills that kicked off following Nancy Pelosi's departure
Shipment delays are possible even though exercises do not create a barricade, and uncertainties loom over potential for future drills
Taiwan's airlines and marine shippers went about their normal business on Thursday despite Chinese
military exercises
on all sides of the island, but re-routing and possible delays to avoid danger are expected to further raise transport costs that have already been propped up by pandemic-fuelled price surges.
Transport operators in Taiwan, which sits along one of the world's busiest shipping lanes, are likely to change routes, in line with government guidance issued in Taipei on Wednesday to avoid the six offshore sea-and-air exercise zones.
Beijing took the visit
as an affront
, as it claims sovereignty over self-ruled Taiwan and strongly opposes any foreign official exchange with the island. The exercises, set to be China's largest-ever around Taiwan, were expected to last until this weekend.
China Airlines and Eva Airways, the island's top two carriers, will fly north for about 20 minutes on temporary routes to avoid military activity, said Catherine Chien, consultant and digital marketing head with logistics services firm Dimerco Express Group.
Marine shippers using the Port of Taipei in the island's north have indicated that they will operate without changes at least through the weekend, a port representative said on Thursday.
"There is no direct impact, but some ships may need to avoid the exercises by changing routes, causing delays in reaching the port," the representative said.
At the Port of Kaohsiung – the largest container port in Taiwan and 15th largest in the world by capacity – shippers were planning to re-route "if needed", per instructions from the Taiwan Ministry of Transportation and Communications, but not stop operations, port liaison Hsu Min-shu said.
The six sea zones announced by the mainland for military exercises allow enough space for civilian aircraft and ships to pass, said Huang Chung-ting, associate research fellow with the Institute for National Defence and Security Research in Taipei.
"You look at the areas the Chinese military picked, and it doesn't create a barricade situation," Huang said.
Chinese forces might not use the entirety of each area announced for military exercises, potentially sparing Taiwan's immediate territorial waters, Huang added. When they do exercises in the South China Sea, he said, Chinese units normally operate within a radius of just six nautical miles.
Nearly half the world's container ships passed through the Taiwan Strait between Taiwan and the mainland in the first seven months of this year, according to Bloomberg data.
But costs are expected to rise for shipping through waters near Taiwan, especially if the People's Liberation Army returns for more drills after the current exercises.
Logistics expenses will rise 10 per cent, said Ambrose Linn, a former member of the Hong Kong Logistics Development Council, as goods considered "urgent" for delivery in Taiwan will shift from ships to planes.
Higher costs will also hit traffic headed for destinations on the mainland, as well as Japan and South Korea, according to analysts.
"The more immediate consequences of China's retaliation to the [Pelosi] visit … relate to regional trade and shipping patterns, given that China's planned live-fire exercises are occurring in an incredibly busy waterway," Nick Marro, lead analyst with The Economist Intelligence Unit's forecasting and advisory service, said in a research note on Thursday.
"The shutting down of these transport routes – even temporarily – has consequences not only for Taiwan, but also trade flows tied to Japan and South Korea," Marro said.
In Taipei, the government's Mainland Affairs Council said that Beijing's "revenge measures" would "strike at peace and prosperity in all of East Asia".
Many airlines have cancelled flights to or from Taiwan through the end of August for unspecified reasons. Air cargo capacity is getting "tight" as rates rise, Chien said.
China Eastern Airlines cargo flights were cancelled from Wednesday until Monday, for example, overlapping the military activities.
And on Thursday, several flights were cancelled from Taoyuan Airport, according to the Taipei-based China Times, which cited airlines as saying the cancellations were mainly pandemic-related, not the result of the military drills.
Marine shippers will probably face delays, Chien said.
Taiwan-based Evergreen Marine, the world's seventh-largest marine shipper by market share, would not comment on any changes to its schedule this week.
Manufacturers are now worried about tensions between China and the US following Pelosi's visit, said Geoffrey Kao, executive vice-president at the Hong Kong Young Industrialists Council. Manufacturers in much of Asia, including Greater China, produce for export.
If China's drills near Taiwan become more common, supply-chain disruptions will hit Taiwanese manufacturers and the island's domestic consumption, factory operators have said.
Taiwanese factories have raw material stocks to last two weeks, meaning any shipment delay through this weekend will not be "a big issue", Linn said.
The global pandemic since 2020 has already girded exporters against supply-chain problems such as component scarcities and rising logistics costs.
Lockdowns in China in early 2020 and from March to May this year snarled factory work, trucking and port operations, particularly in the economic hub of Shanghai.
"Manufacturers got used to delays due to Covid," Linn said, adding that these came at a much higher cost than the current military drills.