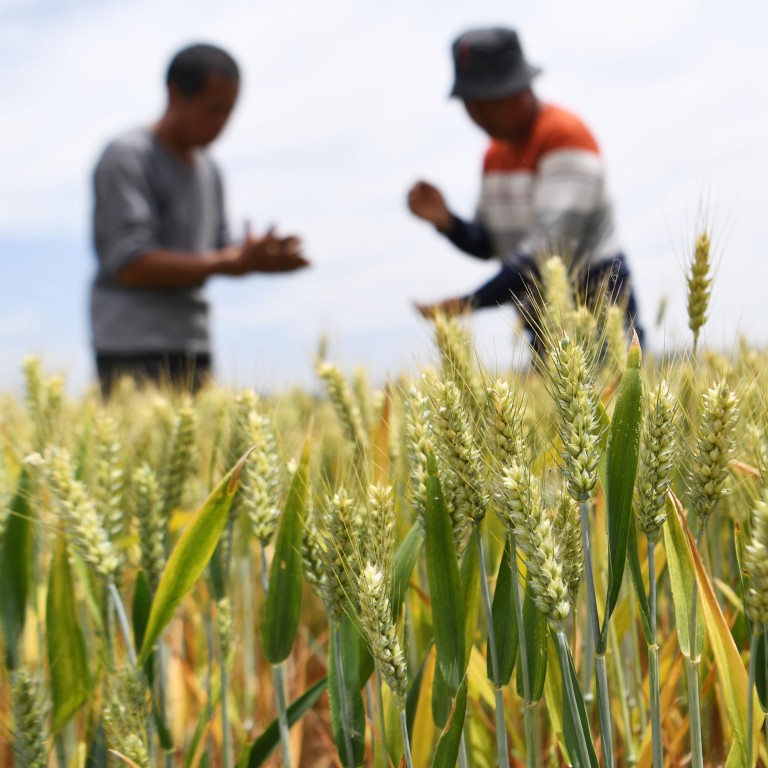 China's food-security push gets a boost with new list of 276 state-supported breeders, seed producers
Move by China's agricultural authorities is the latest to strengthen food supply for more than 1.4 billion people, amid rising risks from extreme weather and geopolitical disputes
All of the listed companies are to be given more resources, technologies, talent and capital to boost their innovativeness and make them internationally competitive
China is ratcheting up its push toward agricultural self-sufficiency by publishing a list of 276 state-supported breeders, including dozens that will help the nation cultivate a stronger and more independent seed industry.
The move is in line with Beijing's attempts to bolster the nation's food supply for more than 1.4 billion people – an effort that was deemed of greater importance two years ago following the impacts of the pandemic and trade disputes with other countries.
Concerns of a global food crisis have also grown more worrisome following Russia's invasion of Ukraine and amid devastation to crops caused by
extreme weather
. Tensions across the Taiwan Strait in recent days also add to the
pressure on trade
, with the banning of some food exports from Taiwan.
The new "national seed industry formation" list consists of 69 breeding companies and institutions in the crop sector; 86 firms in the livestock and poultry sector; and 121 in aquaculture, according to the Ministry and Agriculture and Rural Affairs.
"To realise the transformation from a big country in the seed industry to a strong one, we must strive to create a group of leading companies with advantages," the ministry said in a statement on Monday, following the list's publication on Thursday.
The ministry also said that agricultural authorities across the country should consider all of the identified companies as "key subjects" to be supported. That means they should be allocated sufficient resources, technologies, talent and capital to boost their innovativeness and make them internationally competitive.
Some of the high-profile companies on the list include Longping High-Tech Agriculture, Syngenta Group China and Beijing Dabeinong Technology.
Given China's limited agricultural resources, policymakers have deemed seeds and arable land as two of the most critically important resources needed to feed the country as it tries to rely more on domestic food production in a changing global environment.
"The development of China's seed industry is still faced with some problems, such as the insufficient protection and utilisation of [genetic material] resources [such as seeds]; the low level of breeding innovation; the weak competitiveness of seed companies; and a market environment that urgently needs to be optimised," the official People's Daily said in an online commentary on Monday.
The party mouthpiece said the new list is part of a "systematic programme" to support the development of a national-level cluster of seed companies. And it also highlighted the importance of "concentrating our efforts on major issues … to safeguard China's food security with Chinese seeds".
In April, Beijing moved to "revitalise" the seed industry by enlarging its list of state-sponsored seed-breeding and -production bases for the first time since 2013. However, full details of the action plan, approved about a year ago, have not been made public.
Authorities also intend to help relevant firms on the list "narrow the gap" in catching up to "advanced foreign levels" on seeds of important crops such as corn, soybeans, cotton and potatoes, while also enhancing the domestic breeding of pigs, cattle and sheep.
The government will also establish a "one-to-one" contact mechanism with key companies, and will strengthen intellectual property protections and regulations.
Analysts with Goldman Sachs said China is ultimately reducing its reliance on imports in line with a rise in the adoption of modern seed breeding, animal-health management, and precision farming practices.
"Seeds are the core of agriculture and provide key support to China's long-term food security," they wrote in a report on Monday.