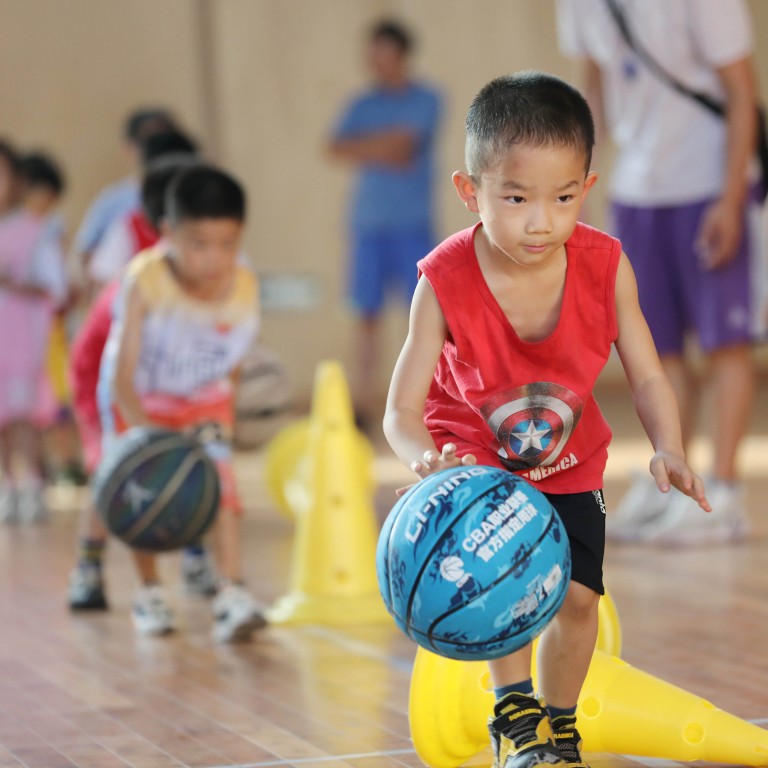 China population: district announces childcare allowance to help turn the tide on birth crisis
Longwan district in Wenzhou wants to give families who have two children 500 yuan (US$74) per month for each one under three years old
Demographers say China needs more policies to help cover the costs of childbirth, education and the impact of having kids on career development
Longwan district in Wenzhou, an important trading city, has announced plans to give families a childcare allowance to encourage more births.
Families with two children will receive 500 yuan (US$74) per month for each one under three years old, while couples who have three kids will be given 1,000 yuan per child.
The proposed policy, which was announced on Monday, is the latest attempt by Chinese authorities to boost births and roll back a looming demographic crisis that is being compounded by a fast-ageing population.
China's population grew by 480,000 to
1.4126 billion last year
, down from an increase of 2.04 million in 2020. Chinese mothers gave birth to 10.62 million babies in 2021, representing an 11.5 per cent fall from the year before.
In 2021, the number of births in Longwan district was 2,713, with a birth rate of 7.91 per cent, a slight decrease compared to 2020, according to the local statistics office.
The problem is more acute in other parts of the country. Babies born in Henan, for example, the country's third-most-populous province, fell by
9.5 per cent in the first six months of 2022
compared to the same period a year earlier.
Some demographers are convinced China's population peaked last year, while authorities officially estimate the population will start declining in a few years.
Beijing has endorsed a number of new policies to boost births, including allowing couples to have up to three children in August last year.
But there is evidence young Chinese are becoming more reluctant to start a family, especially as the coronavirus pandemic takes a toll on finances.
Demographers have called for more policies to help cover the cost of childbirth, education and the impact of having kids on career development.
Zhang Junyan, a member of the National Committee of the Chinese People's Political Consultative Conference, suggested at a meeting in March that regional governments should introduce policies to help with the financial burden of raising kids.
A number of municipalities have begun taking action. In July last year, the city of Panzhihua in Sichuan, a populous province in southwest China, started giving families with two to three children a monthly subsidy of 500 yuan per infant until the age of three.
The city is the first in China to provide cash handouts to births.
Changsha, the capital city of Hunan province, introduced a new policy last week that gives a one-off subsidy of 10,000 yuan to local families who have three children.
In May, Tianjin, which borders Beijing, added 60 days of paid maternity leave for women and 15 days of paternity leave for men. Each parent is also given an additional 10 days of parental leave per year while each child is under three years old.
Although Tianjin has not introduced direct subsidies, local resident Zhang Luyin, who is a mother to a four year old, said even if the local government began offering 10,000 yuan it would not be enough for her to have more children.
"Compared with the pain of delivering a baby, the expense of raising and educating a child, and the impact of having a baby on the career development of parents, especially mothers, a subsidy of tens of thousands of yuan is not enough to make me change my plan," she said.