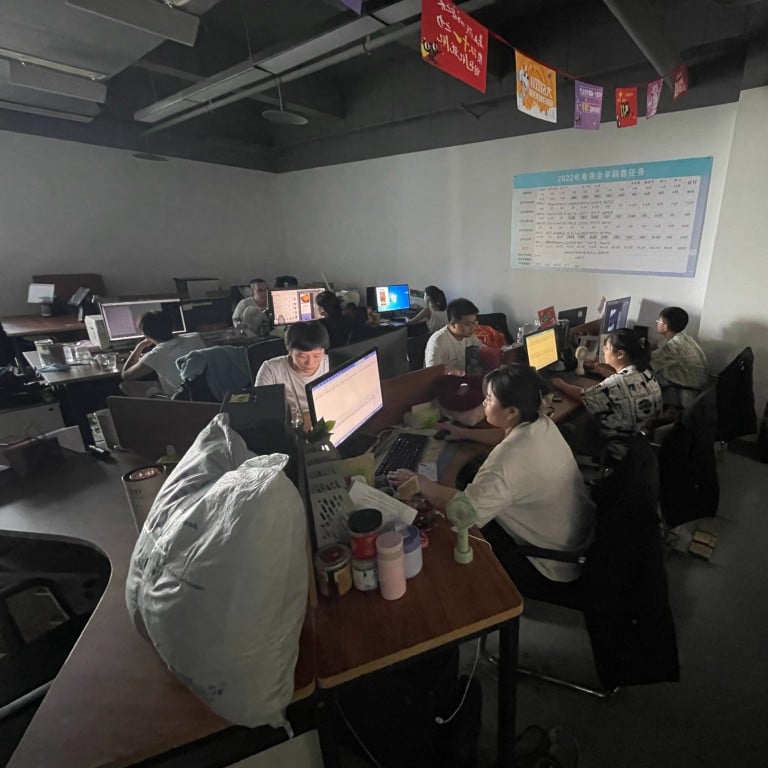 China's power crisis in Sichuan sparks widespread rationing amid 'crazy hot' conditions
Homes, malls and offices go dark in Sichuan's Dazhou city after provincial government says 'leave power for the people'
Sichuan was mostly spared from nationwide power cuts in 2021 that resulted from a lack of coal, but droughts are now crippling the hydroelectric power supply that the province depends on
With severe drought conditions showing no sign of abating, power rationing is spreading beyond the regional industrial sector in China's southwestern Sichuan province, curtailing residential power use and threatening energy supplies elsewhere in the country.
Dazhou, a city of 5.4 million people in northeast Sichuan, announced rolling blackouts in its urban areas on Wednesday, affecting power to homes, offices and malls.
The planned electricity cuts will last for three hours at most for each power section in the jurisdiction, but they might be extended if the supply gap is too big, according to the latest notice by the state-owned Dazhou Electric Power Group.
In an earlier notice on Tuesday, the company had said residential power cuts would be implemented only if "all measures are still unable to alleviate the pressure of power supply".
"Since August 7, due to multiple factors such as the extreme high temperatures and tight power supplies in the whole province, there has been a large power-supply gap in the local power grid of the main urban area of Dazhou," the Tuesday notice said. "The company has taken various measures such as ordering industrial users to stop production or to ration power, to alleviate the imbalance between power supply and demand.
"We will do our best to ensure the residential electricity consumption, and try our best to maintain [the supply], unless it is necessary."
Sichuan - a region that was mostly spared from nationwide power cuts in 2021 due to a lack of coal - has been bearing the brunt of the country's power shortage this year amid severe heatwaves that have depleted the Yangtze River basin.
The province relies on hydroelectric energy from dams for around 80 per cent of its electricity needs, but the drought means that water flows into hydropower reservoirs have dropped by between 30 and 50 per cent, year on year, local authorities said at a meeting on Saturday.
Furthermore, hydropower stations in Sichuan also transfer around one-third of the power they generate to other seven provincial-level jurisdictions, including the coastal regions of Jiangsu, Shanghai and Zhejiang – the economic powerhouse of China – according to the official Sichuan Daily.
The European Union Chamber of Commerce in China said its members in Chengdu, the provincial capital of Sichuan, received a notice on Tuesday night instructing them to reduce their power consumption to 30 per cent of their average daily, starting the following day.
These companies were also instructed by local governments not to use air conditioning in the early hours on Wednesday, according to the chamber.
"Normal operations of those affected have been completely disrupted, and they are now negotiating with authorities to allow them to keep the air-conditioning running, at least in their server rooms and some other special areas," the chamber statement said. "Based on feedback so far, even companies with lower energy demands, which might not be yet directly affected, are gravely concerned by the unpredictability of this situation and the possibility of additional disruptive measures being imposed."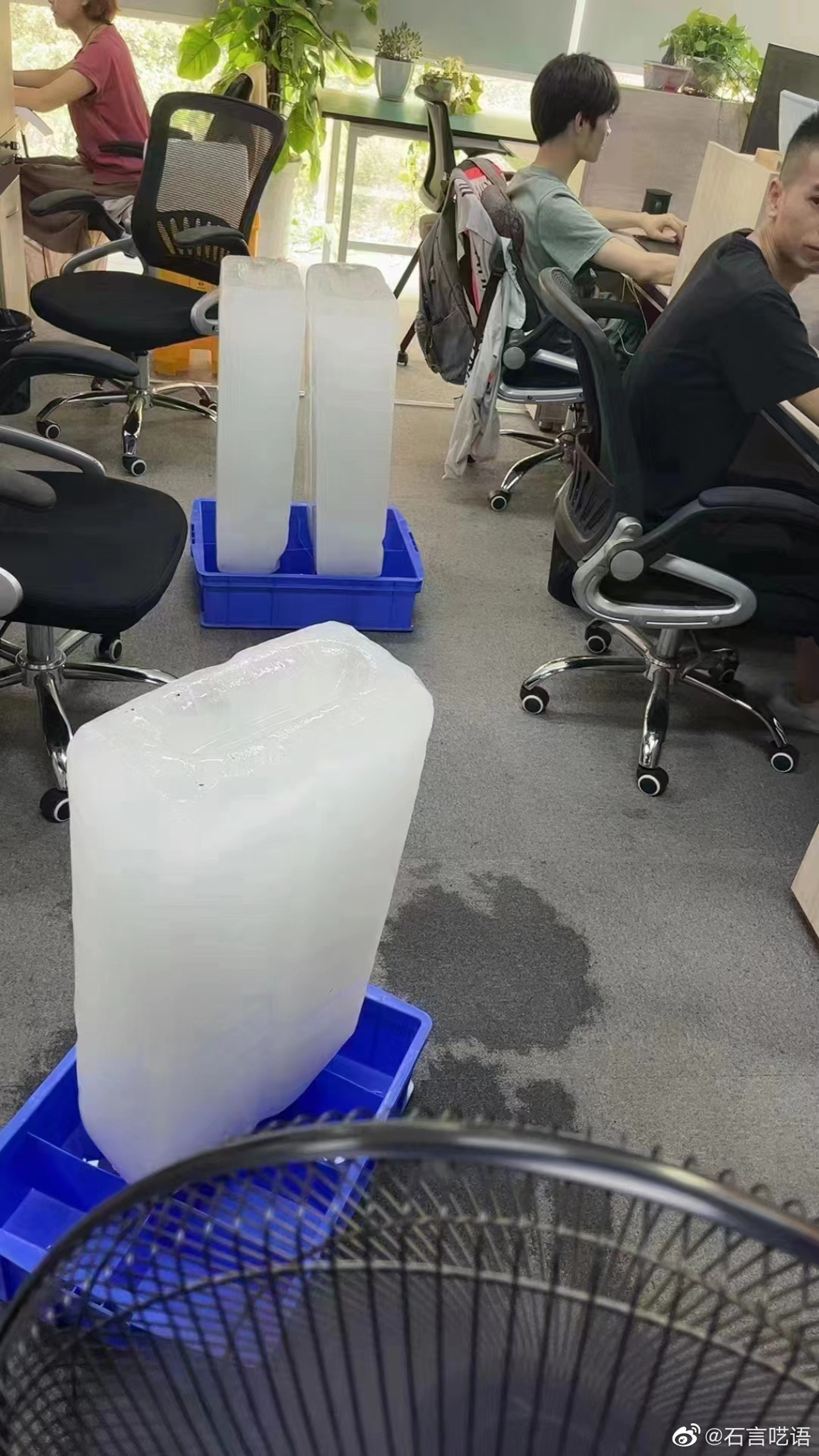 The chamber said that apart from extreme weather conditions, also to blame are the poor results regarding China's "dual-control" targets for reducing both energy consumption and energy intensity to help the country meet its energy and climate goals.
"With the world facing increasingly extreme weather conditions, this problem is likely to reoccur in the absence of a holistic plan that can maintain a balance between energy security and China's long-term decarbonisation targets, through realistic approaches and sustainable strategies carried out in a coordinated and orderly manner," it added.
Factories in Chengdu, some of which were closed briefly because of coronavirus infections in the past month, started to cease production again on Monday to "leave power for the people", as the provincial order from Tuesday instructed.
Various office buildings and shopping malls were also asked to ration power or even close as of Wednesday, according to local residents.
"When I went out [on Tuesday] night, I saw that all of the decorative lights in the city were turned off, except for the street lights, so it felt very dark on the road," said Ryan Yu, a 25-year-old local resident.
And Li Chen, who works for a software company in Chengdu, said that all lights in the lobby and corridors of her office building were shut off on Wednesday.
"The shopping mall across the street only keeps the lights on for the ground floor. The other floors are all in dark, and the gym and stores there are all closed," Li said.
Photos posted on social media also showed that most of the lights had been turned off in Chengdu's subway stations.
In some areas of Jiangsu, where power rationing is also taking place in the industrial sector, the government had initially allowed companies to choose the time for power-supply reductions, or they could submit a breakdown of their overall energy needs, in the hope that they would be accommodated, according to the European chamber.
"However, this changed last Saturday when companies were informed that they had to reduce their power consumption to a set level if they wanted to avoid being shut down completely. Another notice sent out on Tuesday night called for the suspension of operations and power consumption starting from Wednesday," its statement said.
In Hangzhou, Kyle Sun, a 23-year-old product manager, said his office has been conserving power since late July, by using the air conditioner less.
"The power rationing usually lasts for two hours a day, sometimes during our lunch break, sometimes in the afternoon," Sun said. "The heat index in Hangzhou is almost 50 degrees Celsius [about 120 degrees Fahrenheit], and the office temperature is around 28 degrees even when we're not rationing.
"It's crazy hot."
Additional reporting by Zhao Ziwen