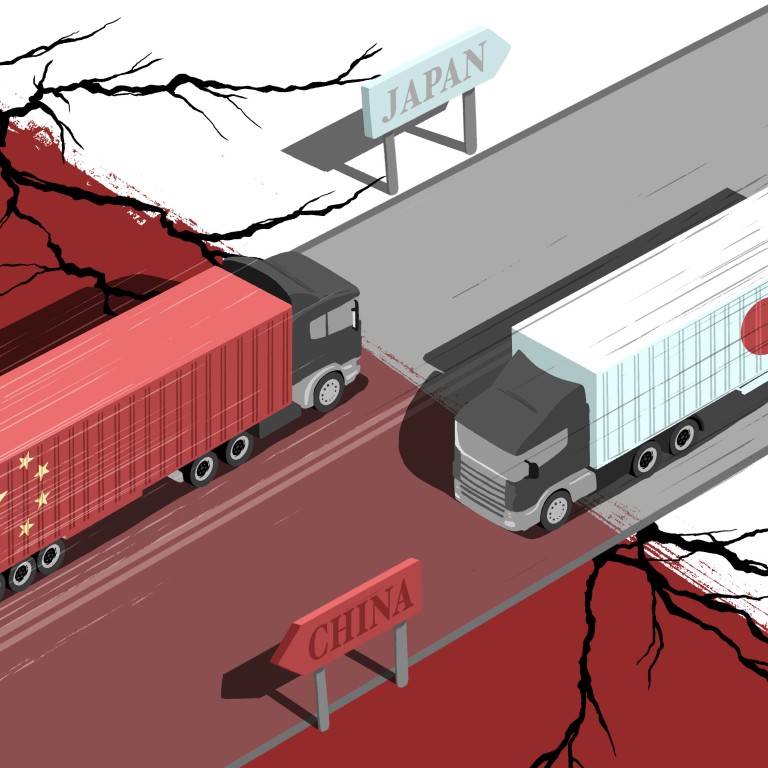 How China, Japan's hot trade and economic relationship is being tested by cold politics
After a half-century of diplomatic relations, plenty of cracks still exist between Beijing and Tokyo, and Japan is seen entering 'a new era of de-dependence on China'
China may not be as appealing to some Japanese firms as it used to be, but it remains a critically important market despite the risks
In 50 years of diplomatic relations with Japan, one tenet appears to have stood the test of time: as Dalian goes, so goes China.
The northeastern port city in Liaoning province has a long and complicated history rife with Japanese influence. This was a city under Japanese control for four decades, until 1945, and many of the architectural remnants remain. Its very name comes from a Chinese reading of the Japanese colonial name Dairen. And to this day, more Japanese companies have a presence in Dalian than in any other foreign city besides Bangkok and the much more commercially dense Shanghai – a big selling point that Dalian authorities still use to woo firms from Japan.
So, when Dalian made international headlines and generated a bit of online buzz nearly one year ago because of news that featured a Japanese angle, it served to epitomise how China's relationship with Japan has ebbed and flowed over the years.
A 30-year-old factory of Japanese electronic giant Toshiba – once considered the "pearl of the Dalian Development Area" and an economic force in the city –
ceased operations in September
. Today, the main entrance of the shuttered facility is lined with rusty barbed wire, and the surrounding landscaping is overrun with metre-high weeds and overgrown grass.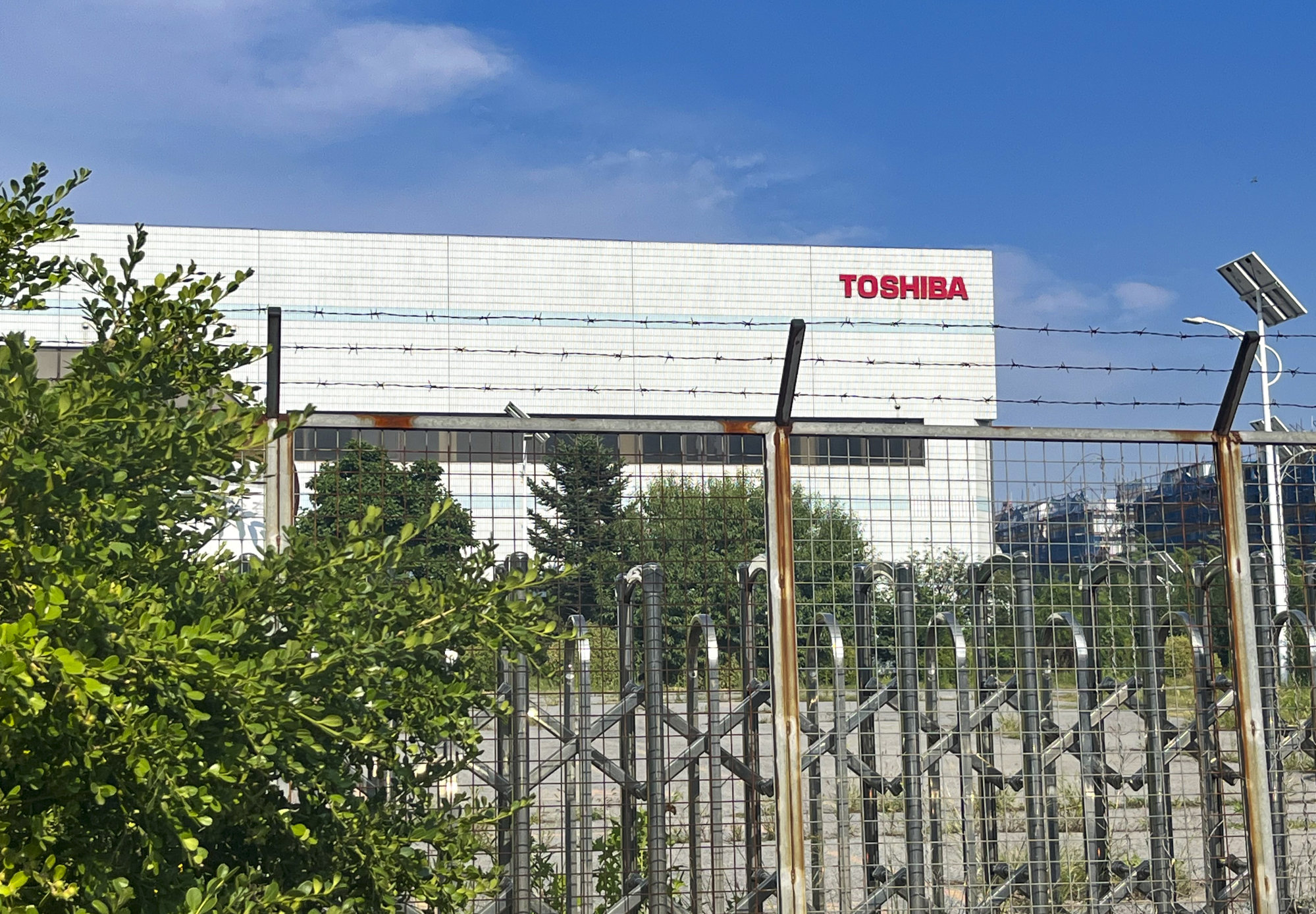 Just prior to Toshiba's exit, a Japanese-themed shopping street – similarly located in Dalian's Jinpu New Area –
abruptly closed
a mere two weeks after opening. Part of a 6-billion-yuan (US$890 million) complex spanning 600,000 square metres (6.5 million sq ft), the project dubbed Tang Little Kyoto was based on the townscape of Kyoto, Japan.
Despite proving extremely popular among domestic tourists who were unable to travel due to coronavirus restrictions, the street was closed in the wake of a social media firestorm, with an outpouring of angry calls for Chinese people to boycott it.
It finally reopened months later but downplayed Japanese elements while also featuring North Korean and Russian shops. Chinese red lanterns also hang from the roofs above every shop, making it clear that this is now a more diverse cultural excursion – and one with Chinese characteristics.
A recent visit by the Post at the height of Dalian's summer tourism season confirmed that the customers who flooded the street last year are long gone.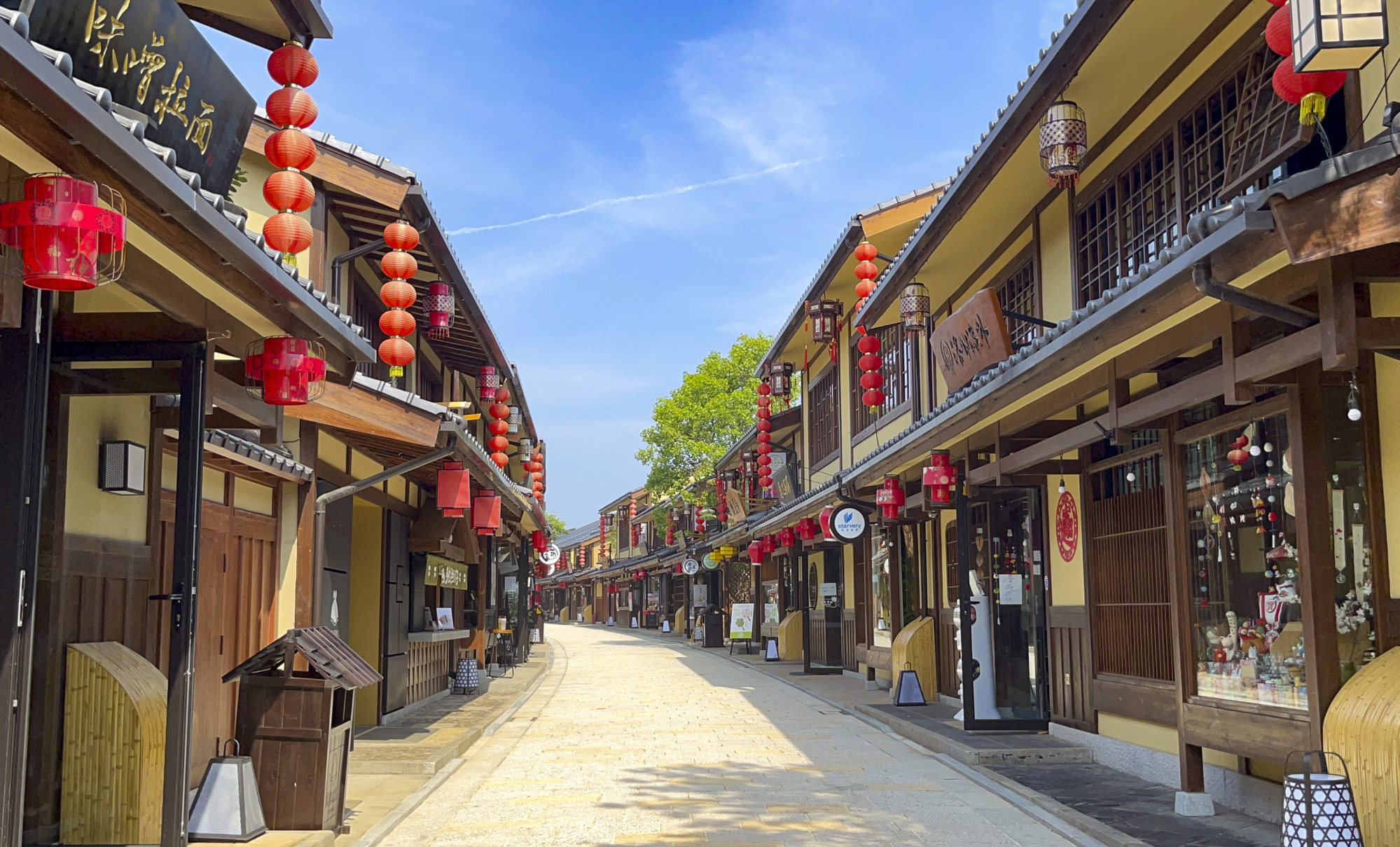 The city's struggles with its biggest foreign investor and former coloniser magnify what can be seen across all of China in the lead-up to September's 50th anniversary of the normalisation of diplomatic relations between what are now the world's second- and third-largest economies.
This year also happens to mark the end of Japan providing official development assistance (ODA) to China for the past 42 years, after it had been gradually rolled back for years. ODA is government-to-government aid to bolster the welfare and economic growth of developing countries.
This symbolic year looks to be heralding a turning point in economic relations between the two sides.
Experts say the deeply intertwined economic connections between the two countries – built up over the past few decades – are the bedrock for stability in China-Japan relations, despite deep-rooted historical disputes and political mistrust. It's a situation known as "cold politics, hot economics".
But geopolitical tensions, economic decoupling and statecraft – with economics utilised in policy goals – have threatened the fine balance.
"It might be increasingly difficult to completely separate economics and politics in the future," said Shin Kawashima, a professor of international relations at the University of Tokyo.
Down to the corporate level, the retreat of Toshiba from Dalian seemed to underscore an overall trend of Japanese firms leaving China, which started years ago due to increasing labour costs in the country, and has been
further exacerbated by the pandemic
.
According to a recent survey from Teikoku Databank, a leading Japanese credit research house, there were 12,706 Japanese firms in China as of June 2022, decreasing by 940 since the 2020 survey. At the peak in 2012, there were 14,394 Japanese firms with operations in China.
"The downward trend is intensifying," the survey concluded. "Japan is entering a new era of 'de-dependence' on China."
According to figures from the Japanese Ministry of Finance, the country's direct investment in China in 2021 was about 1.08 trillion yen (US$8.05 billion), a year-on-year decrease of 6.5 per cent.
But for Japanese companies, even though the shine may be fading on China's role as the "factory of the world", it remains an important market, Kawashima said.
"For Japanese firms, it has become increasingly risky to locate its global manufacturing base in China, so they may move them to Southeast Asia and others. But for products destined for the Chinese market, it is more beneficial to produce in China," Kawashima said.
"Japan's economy will continue to rely on the Chinese market," he added.
A survey by the Japan External Trade Organisation, released in February, showed that only 3.8 per cent of Japanese firms in China planned to either downsize their businesses or relocate to a third country. Meanwhile, 40.9 per cent were seeking to expand, an increase of 4.3 percentage points compared with 2020, but still lower than the pre-pandemic level.
The survey also showed that 72.2 per cent of Japanese companies in China were profitable last year – the highest percentage since 2007.
"It shows that although Japanese enterprises in China have achieved good operating profits, they are still cautious about expanding their business," said Ryusuke Takashima, vice-president of the Japanese Chamber of Commerce and Industry in China, during a press conference in Beijing last month.
"On the other hand, the proportion of companies considering shrinking, transferring or retreating is extremely low," Takashima added.
Meanwhile, facing mounting fiscal pressure amid economic slowdown, regional governments in China are striving to retain and attract more Japanese investments, experts said.
Six demonstration zones for China-Japan local cooperation were approved by the National Development and Reform Commission in April 2020, including one in Dalian, where the local government has allocated 52.92 sq km (20 square miles) of land for Japanese investment in the high-end equipment manufacturing and new material industries.
In 2021, China remained Japan's biggest trade partner, and Japan was China's second-largest trading partner, with the trade value totalling US$371.4 billion – a historical high, according to China Customs.
"Fundamentally speaking, Japan is still dependent on China in terms of economics and trade," said Lian Degui, a professor and director of the Centre for Japanese Studies at Shanghai International Studies University.
Lian described the trade between the two countries as complementary and said both sides are well aware of the importance of economic cooperation in Sino-Japanese relations.
"Japan is caught in a dilemma amid tensions between China and the US," Lian said. "Now that the US is asking Japan to gradually decouple from China, and Japan must cooperate to a certain extent, this trend is still worrying.
"But Japan can still resist US influence in economic terms. The decoupling of Japan from China is absolutely unfavourable to Japan itself, so whether it is Japan's divestment or setting up obstacles to Chinese economic cooperation from the perspective of security, there is a limit."
In 2021, the top Japanese exports to China included integrated circuits, apparatus related to semiconductor productions, and precision instruments, while the top Chinese exports to Japan were also electrical and mechanical equipment such as phones and computers.
To maintain stable bilateral trade relations, both countries must have access to relatively advantageous products or technologies of the other, Kawashima said.
"It is true that China is getting stronger and stronger, but there should still be a balance. If Japan is completely dependent on China in terms of economic and technology, Japan will be afraid that China will use this dominant position to impose some economic sanctions on Japan," he said.
But an
economic security bill
passed by Japan's parliament in May could fundamentally reshape the future economic cooperation between the two countries, according to experts.
The Economic Security Promotion Bill is aimed at guarding technology and reinforcing critical supply chains, while also imposing tighter oversight of Japanese firms in sensitive sectors or in critical infrastructure.
Even though the full scope of the law has yet to be revealed, it could lead to restricted access for Chinese entities in sectors such as semiconductors and pharmaceuticals.
Meanwhile, the US and Japan convened the first-ever Economic Policy Consultative Committee, also known as the "Economic 2+2" meeting, on July 29 in Washington, DC, where officials from both sides expressed "grave concerns" about "harmful uses of economic influence – including economic coercion, as well as unfair and opaque lending practices – in ways that threaten the legitimate interests of sovereign nations, as well as those of individuals and industries", according to the US Department of State.
"These will definitely have new adverse effects on trade and investment between China and Japan," said Liu Jiangyong, a professor of international relations at Tsinghua University. "That is to say, economic relations [between China and Japan] are not completely in accordance with the rules of the market economy, but mixed with some geopolitical and ideological considerations."
Apart from the influence of the US, disputes over historical cognition and territories will also hinder the realisation of economic cooperation potential between the two countries, Liu added.
But the impact of regional trade deals could help light the way in trade.
With the
Regional Comprehensive Economic Partnership
(RCEP) having come into effect in January, it is expected that trade between China and Japan will largely benefit if commitments from both sides are well implemented.
According to the RCEP agreement, 86 per cent of the Japanese products exported to China will ultimately enjoy zero tariffs, while 88 per cent of China's exports to Japan will be entitled to the same treatment.
RCEP may also help reduce the number of Japanese companies leaving China, and it could facilitate Chinese investors entering the Japanese market, according to Zhang Jifeng, a researcher with the Institute of Japanese Studies at the Chinese Academy of Social Sciences.
"After RCEP … China's exports of textiles, clothing and other products to Japan will enjoy zero tariffs, and the benefits of relocating these kinds of labour-intensive enterprises out of China would fade," Zhang said in a report last year.
But compared with the Comprehensive and Progressive Agreement for Trans-Pacific Partnership (CPTPP), which is now effectively led by Japan after the US' exit, RCEP has a lower level of liberalisation, and some say this has a limited effect on promoting China-Japan economic and trade relations.
"Therefore, from the perspective of the medium- and long-term goals of Sino-Japanese economic and trade cooperation, RCEP should serve as the starting point and bridge for the efforts of China and Japan to achieve higher-level economic and trade agreements," according to a report by the Institute of International Studies at Fudan University in February.
China applied last year to enter the CPTPP, but it is yet to meet relevant requirements such as those regarding the strong presence of state-owned enterprises and the free flow of data across borders.
"If China really wants to join the trade pact, it really needs to deepen its reform to meet the standards," Kawashima said. "Maybe China can refer to the experience of Vietnam, which is also a socialist country but joined the CPTPP, nevertheless."