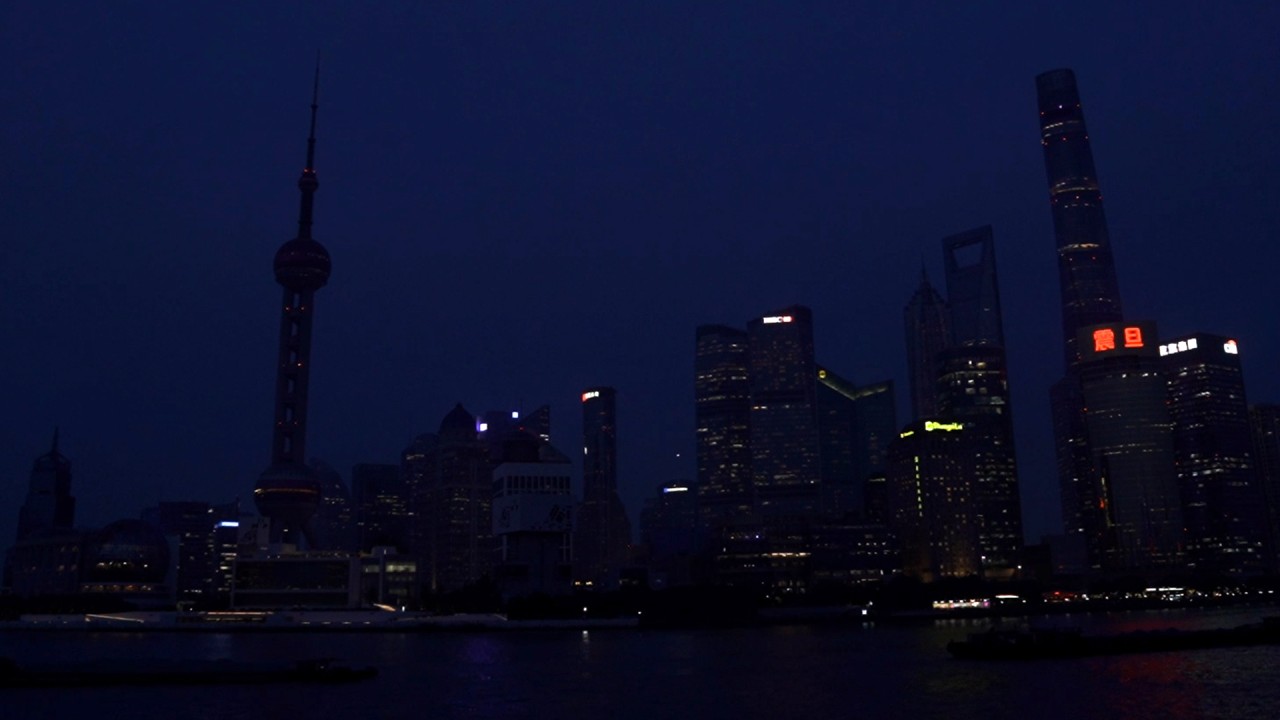 02:13
Shanghai turns off decorative lights on the Bund to save power
Shanghai turns off decorative lights on the Bund to save power
China energy: Sichuan looks to coal as hydro dams run low, but 'insufficient' to alleviate power crunch
Western provinces including Shaanxi, Gansu and the Xinjiang Uygur autonomous region have fast-tracked coal shipments to Sichuan in August
But support for coal-fired power plants alone will not solve Sichuan's electricity shortages because the province relies on hydropower, analysts say
China's southwestern manufacturing hub Sichuan has stepped up coal purchases from neighbouring provinces to fortify its energy supply, but analysts say it will have only limited effect in alleviating a drought-fuelled power crisis.
Western provinces including Shaanxi, Gansu and the Xinjiang Uygur autonomous region have fast-tracked coal exports to Sichuan and Chongqing since August, China Energy Investment, a state-owned mining and energy company, said last Thursday.
The company said it had made its best effort to meet coal demand from the two regional economic powerhouses, shipping 190,000 tonnes of the fossil fuel – up 89.6 per cent year on year – between August 1-17.
Sichuan and a number of other southern manufacturing hubs have imposed
power restrictions
across different industries to deal with surging demand in recent weeks, especially for air conditioning amid a record summer heatwave. Shanghai, which has also been hit by the extreme weather, will on Monday dim the lights on its mile-long (1.6093km) stretch of waterfront promenade known as the Bund to save power.
But
support for coal-fired power plants
alone will be "insufficient" to deal with Sichuan's problem, because thermal power makes up a small part of its energy mix, said Lin Boqiang, dean of the China Institute for Studies in Energy Policy at Xiamen University.
The province relies on hydropower to generate around 80 per cent of its electricity, while thermal power generates less than 20 per cent, data from Sichuan Power Exchange Centre showed.
"Sichuan's coal power does not account for a high proportion [of total power generation], transporting coal into the Sichuan can only ensure that coal-power equipment does not shut down," said Yuan Jiahai, a professor at the School of Economics and Management at North China Electric Power University.
Record high temperatures and drought conditions in parts of southern China have restricted water flows from the Yangtze River, with hydropower reservoirs falling by as much as 50 per cent this month.
Sichuan
, which is located on the upper Yangtze River, has warned of "particularly severe" power shortages, the highest under a four-tier warning system.
Plans to resume power supplies to industry at midnight on Sunday have been postponed, with a provincial government document seen by the South China Morning Post suggesting restrictions may only be lifted on Thursday, when rain is forecast.
"Now Sichuan has started the [highest warning], so the power gap should be around 15 million kilowatts," Yuan said.
"Sichuan's maximum [electrical] load should be 60 million kW, 15 million kW is a quarter of the load, which is very serious.
"If high temperatures persist and water levels in large reservoirs continue to fall, the challenge of subsequent power supply will continue to escalate, leading to further restrictions on commercial and industrial power consumption."
Lin, on the other hand, said residential electricity in Sichuan could be guaranteed overall, but disruption for residents in some areas cannot be ruled out.
Last Wednesday, homes, offices and shops in Dazhou city, Sichuan province, were plagued by power cuts, affecting its population of 5.4 million people. In the province's capital Chengdu, some lights in the city's shopping centres were temporarily turned off early last week.
Surplus power from northern China is being sent to Sichuan and the electricity grid is currently at maximum transmission capacity, the provincial government has said.
While officials are pulling out all the stops to meet demand, both Lin and Yuan said solving the problem in Sichuan ultimately depended on precipitation.
"Hydropower accounts for most of Sichuan's power supply, so it is still up to the weather to completely solve [this problem]," Lin said.