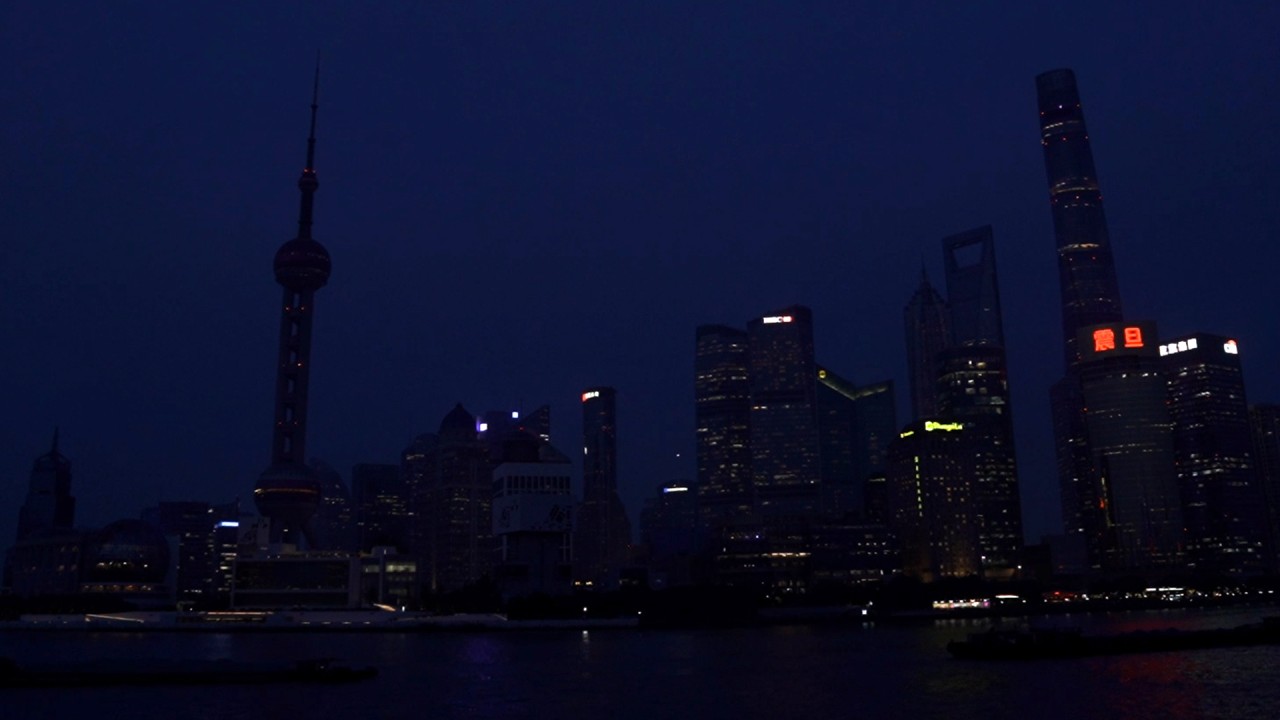 02:13
Shanghai turns off decorative lights on the Bund to save power
Shanghai turns off decorative lights on the Bund to save power
China makes rare but 'necessary' foreign investment pitch as 'they're not writing cheques'
Vice-Premier Hu Chunhua said last week that it was 'necessary' to 'make great efforts to attract new foreign investment'
Coronavirus-induced supply chain and consumption slowdowns, a lingering real estate debt crisis and the recent power shortages are weighing on the economy
China's call this month for new foreign investment, a pitch that was more common 30 years ago, offers evidence of a concern in Beijing that recent setbacks in the world's second-largest economy are keeping capital offshore.
Hu also stressed that China needs to stabilise existing foreign investment, do more to steady supply chains and "strengthen the confidence of foreign-funded enterprises with practical actions", according to a Ministry of Commerce statement.
Beijing is becoming increasingly worried that the economic setbacks suffered over the last year and longer-term market changes are stopping foreign firms investing more money into China, according to industry insiders and economists.
"They're not writing cheques," said Ker Gibbs, executive-in-residence at the University of San Francisco and a former head of the American Chamber of Commerce in Shanghai. "There's a lot of hesitancy now."
The major concern for American businesses is that they "can't get a read" on the economy, Gibbs added.
The disruptions have pushed the
International Monetary Fund
and several investment banks to lower their economic forecasts for 2022 to as low as 2.8 per cent.
Some investors worry that a conflict between Taiwan and mainland China will also put business assets at risk, Gibbs said.
Beijing regards the self-ruled island as a renegade province that has to be reunited under one-China policy. Most countries, including the US, do not recognise Taiwan as an independent state, but Washington opposes any attempt to take the island by force.
Also pressuring the economy, China and the United States have been
locked in a trade dispute since 2018
followed by a chill in technology ties and investments by Chinese firms in US stock markets.
Morgan Stanley's chief China economist Robin Xing Ziqiang warned on Monday of the risk of a "permanent scar", pointing to prolonged real estate risks, the balance between the coronavirus and economic stability and a decline in external demand.
"Furthermore, the impacts of this scar that companies don't dare to invest and residents don't dare to spend keep showing up," Xing said in a WeChat post following remarks at the China Macroeconomy Forum at Renmin University of China.
Most of the 265 members of the Washington-based US-China Business Council's advocacy group are taking a "wait-and-see attitude" toward any near-term China investment decisions, council vice-president Douglas Barry said, while a few plan to cut back.
"Weighing heavily on companies are Covid-19 lockdowns and growing geopolitical tensions between the two countries," he said. "A third factor may be slowing domestic economic growth."
Foreign investment that took off in the 1990s gave China its modern-day reputation as a world factory powerhouse, driving the economy from automotive-intensive Chongqing to assemblers of consumer electronics in Guangdong province and the Shanghai area.
Foreign investors pumped US$173.48 billion into China last year, up by 20.2 per cent from a year earlier, according to commerce ministry data released last week.
Investment put to use in the first seven months of 2022 also rose by 17.3 per cent to US$123.92 billion.
Vice-Premier Hu was probably sending a "reminder" to foreign firms, said Song Seng Wun, a Singapore-based economist in the private banking unit of Malaysian bank CIMB.
"You never take investment for granted," Song said. "It's to fly the flag to multinational companies that China is still a growing market despite the challenges."
For many younger Taiwanese firms, a historic source of investment in the mainland, China has become "prohibitive" over the past 25 years, said Jamie Lin, founder of the Taipei-based accelerator AppWorks that offers support services and funding opportunities for start-ups.
"Local competitors are too strong and they have their own rules," Lin said.
The accelerator has helped 1,400 young expansion-minded companies, few of which are eyeing China, Lin said.
"Stress tests show that if the power of policy cannot turn the tide, the Chinese economy may be on the verge of a quasi-recession in the second half of this year and next year," Xing added.
But foreign investment remains attractive in China because manufacturers can mass produce "greater volumes and with higher consistency" than smaller, younger export manufacturing countries in Asia, said Stuart Orr, the School of Business head at the Melbourne Institute of Technology.
The Chinese supply chain makes up an "important component" of mass production, he said.
The vice-premier's pitch may also reflect desires to keep benefiting from the technology that foreign investment brings, Orr said.
Technology can be as niche as extracting protein from milk to make medications, he added.
Investments in technology stood out in the first seven months of this year, the commerce ministry said last week, after rising by 33 per cent year on year in yuan terms. Investments into technology services also increased by 31.8 per cent.
Provincial governments have long been drumming up foreign investment even if Beijing does not talk about it as much, Gibbs added.
He said provinces want capital inflows into "high-value" projects to create jobs and tax revenue.
Investment in yuan terms from South Korea jumped by 44.5 per cent over the first seven months of the year, while flows from the US rose by 36.3 per cent and the contribution from Japan went up by 26.9 per cent.