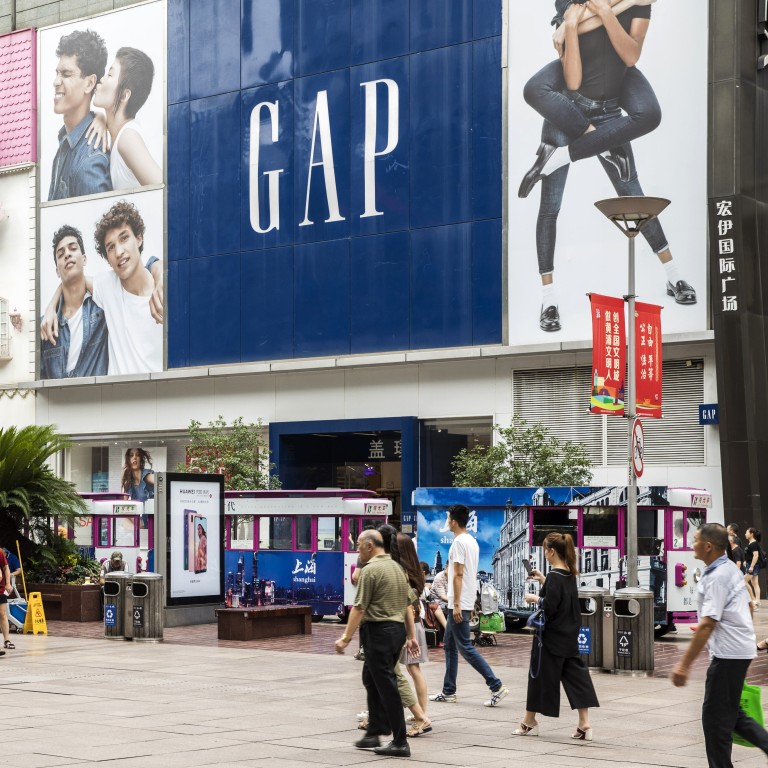 China's 'extremely competitive' clothing sector continues to be hard sell for foreign brands
Social media posts of sales at Gap stores in China fuelled further speculation that another foreign clothing brand is set to reduce its footprint
H&M, Old Navy, Top Shop, New Look, Bershka, Pull&Bear and Stradivarius have either withdrawn or reduced their business in China in recent years
Global fashion brands continue to reduce their footprint in an "extremely competitive" Chinese market that may be becoming more hostile to outside labels amid a surge of nationalism that has boosted demand for domestic labels.
Posts of signs saying "Gap clearance everywhere!!! As low as 20 per cent off" and "Gap is closing its stores! Clearance sale!" have also gained popularity on Chinese social media platform Little Red Book over the last week.
"The clothes market in China is extremely competitive," said Ma Zhongyuan, the manager of Quanzhou Fangma, a garment factory in Fujian province, who has 20 years of experience in garment processing.
Gap's head offices in China and the United States did not reply to requests for comment via email.
China remains Gap's largest business segment in Asia, but it has also decreased its stores in North America from 1,111 in 2010 to 520 in 2021, when it had 329 stores in Asia, according to data from Statista.
According to its first-quarter earnings report, GAP Group's sales fell by 13 per cent year on year to US$3.5 billion, taking net losses to US$162 million.
Foreign brands are, according to Ma, struggling to compete with domestic brands who leverage large social media followings to offer cheaper products at lower prices via live-streaming and e-commerce platforms.
"Chinese e-commerce users can buy clothing products for less than 50 yuan (US$7.3), and buy two and three pieces and also get free shipping," he added.
"This low-price model via Chinese e-commerce platforms is ideal for Chinese consumers in a downward economic environment due to the pandemic."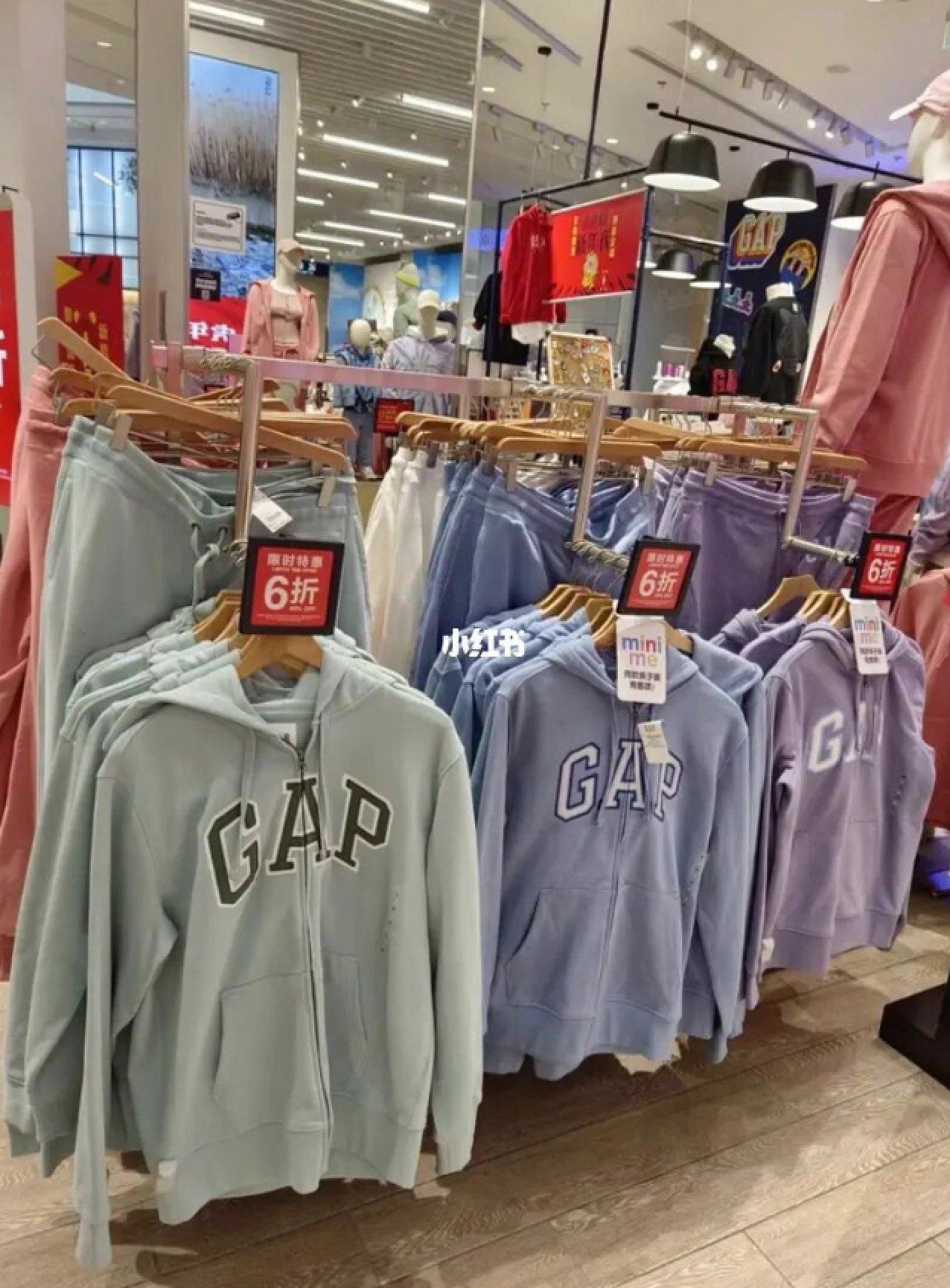 Data from iiMedia Research showed that 62 per cent of Chinese consumers will buy clothes via e-commerce platforms in 2022, while 58.5 per cent of all customers spend between 201 and 600 yuan on making clothing purchases via traditional offline and online platforms combined.
"However, the price of brands such as Gap and Zara are concentrated in the 300-600 yuan range, which cannot compete with local, inexpensive brands," Ma added.
The rise of nationalism is also stimulating the apparel industry to adopt more Chinese elements, with "being a Chinese brand" and "having Chinese elements" top considerations for young Chinese consumers, according to the "China Youth Consumption Report" from iiMedia Research.
The boycott of Xinjiang cotton
by predominantly Western firms further exacerbated the trend, with Baidu's 2021 big-data search report showing that the search volume of Chinese clothing brands increased by 137 per cent after the moves due to concerns over human rights, which China has denied.
"Especially the young kids who are under 20-years-old, they will check if it's a US brand," said Yanie Yanson, founder of fashion and lifestyle brand creative agency Pompom.
"What we realise is that now, we have to use the Guochao (Chinese trend) requirement, we have to insert red symbols, we have to insert traditional items."
H&M, which drew criticism for being the first company in China to publicly boycott Xinjiang cotton, reported a nearly 40 per cent year on year decline in sales in China in its fourth quarter 2021 fiscal results.
H&M announced the closure of its flagship Shanghai store at the end of June, but
returned to Tmall earlier this month
having previously been dropped from business-to-consumer online retail platform in March last year.
Old Navy, which is owned by Gap Group, closed all its stores and exited the Chinese market in March 2020 after six years in the country to focus its business on maximising efficiency in North America.
British clothing brands Top Shop and New Look had earlier suspended their operations in China in 2018 due to weak performance.
Bershka, Pull&Bear and Stradivarius, all brands under the same Inditex Group as Zara, all closed their online stores as of the end of July.
Along with nationalism, monotonous designs are also holding back overseas fast fashion brands as they do not have a unique design style, Yanie added.
"When people can't differentiate you from one store to the other, there must be a problem," she said.
Yanie highlighted the lower prices, diverse designs, and higher quality offered by Chinese brands, with overseas fast fashion brands unlikely to respond to changes in design style to suit the aesthetics of Chinese consumers
"Being adventurous for a CEO is very dangerous because they have probably two years to prove themselves," Yanie said.
Yin Shan, a 25-year-old bandleader in Hangzhou, Zhejiang province, is a loyal user of fast-fashion brands, so-called because it enables mass production at a time of high market demand while ensuring fashion designs at a minimal cost.
"Like most overseas fast-fashion brands, Gap has a single design and an expensive price, but people have little money left," he said.