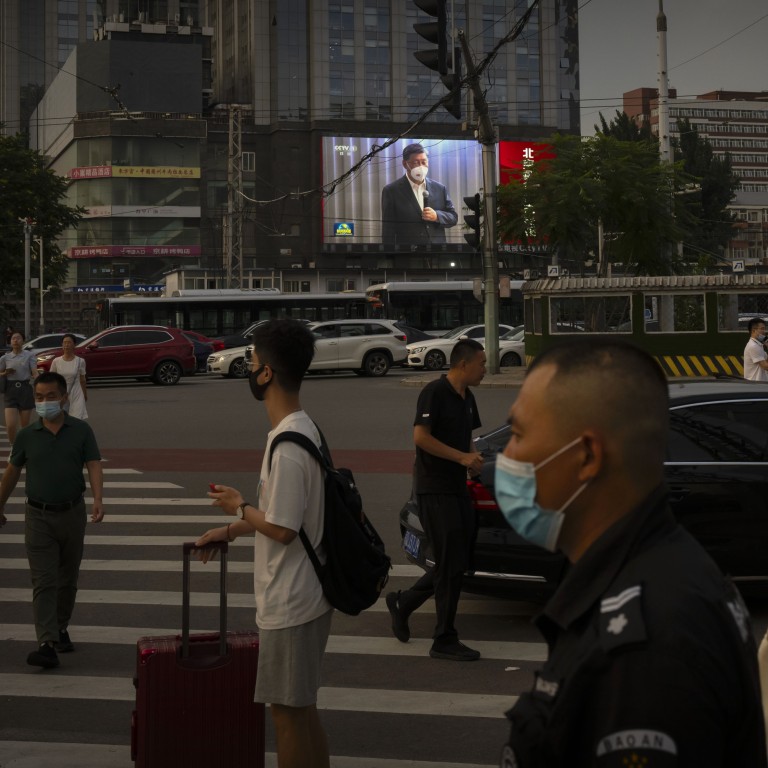 Explainer

|
China economy: 7 'Xiconomic' policies that have guided growth over the past decade
'Xiconomics' encapsulates the long-term guiding principles of the world's second-largest economy, and is central to 'Xi Jinping Thought'
Xi's philosophy has seen China expand global influence with the Belt and Road Initiative and reorient domestic development via 'Dual Circulation'
Helped by Vice-Premier and chief economic adviser Liu He, Xi's first term between 2013-18 was devoted to addressing domestic problems.
These included high debt, a dwindling demographic dividend, industrial overcapacity and poverty, with structural adjustments and de-risking campaigns high on the agenda.
Xi hardened his economic thinking amid the
trade war
with the United States, growing tension with major Western economies and the coronavirus pandemic.
"Xiconomics" encapsulates the long-term guiding principles of the world's second-largest economy, and is central to "
Xi Jinping Thought
".
It has helped China claim around 18 per cent of global gross domestic product (GDP), and put it on track to
overtaking the United States
as the world's largest economy.
But Xi's economic philosophy has also led to the overnight collapse of
after-school tutoring services
, a crackdown on big tech, the boom-or-bust fate of property developers and China's zero-Covid strategy.
Here are seven events that have changed China's economic landscape over the past 10 years.
1. Belt and Road Initiative (September 2013)
The
Belt and Road Initiative
was first used to revive connections along ancient trade routes and tap non-Western markets before turning into an ambitious strategy to expand China's influence in more than 60 countries in Asia, Europe, Africa and South America.
The initiative was predicated on infrastructure connectivity but expanded to include trade and investment, with the establishment of the Asian Infrastructure Investment Bank, Silk Road Fund and the New Development Bank.
Non-financial outbound investment in 57 countries involved in the belt and road strategy rose by 14.1 per cent year on year to US$20.3 billion in 2021, according to data from the Ministry of Commerce, up from US$14.8 billion in 2015.
2. Reform Document (November 2013)
The Reform Document, released during the third plenum closed-door summit in November 2013, mentioned for the first time market principles would play a "decisive" role in the economy.
The third plenum refers to the third time new leaders of China lead a plenary session of the Central Committee, which usually takes place a year after they are appointed.
Previous summits have had a major impact on China's development and on this occasion the Reform Document blueprint detailed 336 specific tasks to be achieved by 2020.
These included establishing
negative list
for foreign investment, fiscal reform, an initial public offering registration mechanism and financial opening, all of which fuelled enthusiasm that pro-market reforms would continue.
Some of the most easily achievable tasks were completed, but many key tasks were eventually shelved.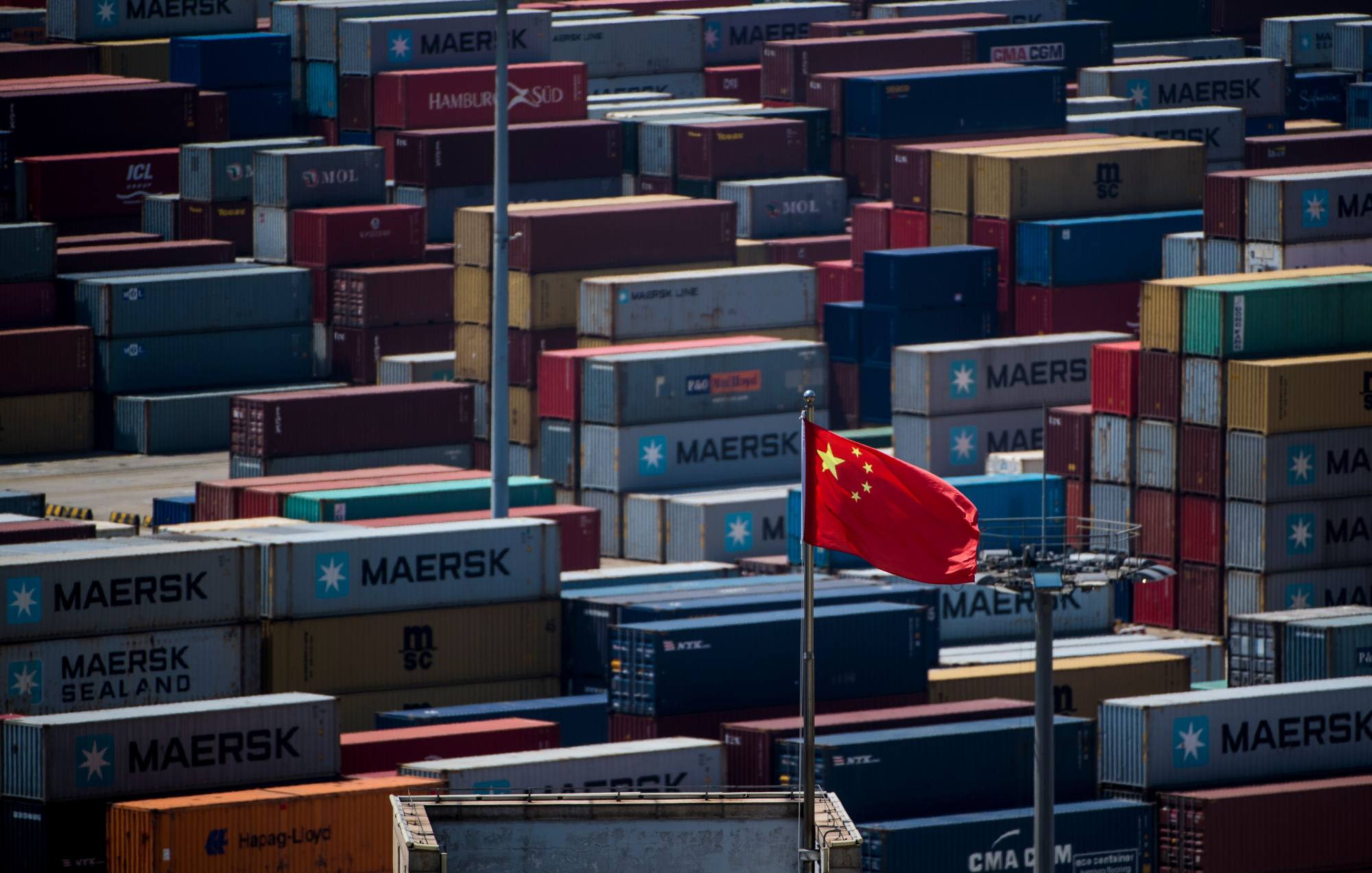 3. New normal, supply-side structural reform (2015)
The so-called new normal placed an emphasis on quality, rather than the pace of economic expansion, with Beijing focusing on a medium-growth stage.
It downplayed GDP and concentrated on addressing problems like rising debt, rampant shadow banking and
demographic challenges
.
Policymakers introduced supply-side structural adjustments, including tackling industrial overcapacity, regulation of the property market and deleveraging.
The reforms led to around 150 million metric tonnes of outdated steel capacity and millions tonnes of aluminium and plate glass capacity being removed from the economy between 2016-20.
Efforts were also made to shrink the size of shadow banking – off-balance sheet lending – and defuse a variety of financial risks buried in local government financing vehicles, peer-to-peer lending platforms and problematic small banks.
At the same time, the government took steps to reshape the property sector – a pillar of growth in previous decades – by introducing the principle that homes are for living in, not speculation.
It introduced macro-control measures ranging from blanket purchase and pricing restrictions, to tightening mortgage requirements and clamping down on illegal financing.
Financial regulators set three restrictions – the so-called
three red lines
– including capping major developers' debt ratio to 70 per cent in late 2020.
4. 'Stronger, better and larger' SOEs (2016)
State-owned enterprises (SOEs) have long been the backbone to China's socialist market economy. But Xi pledged to make them bigger and stronger.
Since 2016, their role has been solidified after Beijing launched a new whole-nation mechanism to counter US trade sanctions and fight the pandemic.
"They form the economic and political foundation of China's socialist system and are a key pillar for the [Communist] Party's rule. They must be built stronger, better and larger," Xi said in 2021, adding the state sector's role "cannot be negated nor weakened".
Bolstering the importance of SOEs, together with Beijing's Big Tech crackdown and "common prosperity" strategy, raised concerns about the future of the private economy.
Net assets of non-financial state firms rose to 76 trillion yuan (US$11 trillion) in 2019 from 40.1 trillion yuan in 2015, according to the Ministry of Finance.
5. Dual Circulation (May 2020)
The
economic strategy
highlighted both internal and external circulation, but marked a shift from China's decades-old, export-oriented development model, setting a series of new goals for the next 15 years.
The plan places greater focus on the domestic market, or internal circulation, and is China's strategic adaptation to an increasingly unstable and hostile outside world.
In the future, there will be less reliance on export-driven growth, or external circulation, although it will not be abandoned altogether.
Key to the strategy is tapping the potential of China's
huge domestic market
and promoting indigenous innovation to fuel growth.
Despite new emphasis on self-reliance, Xi has said repeatedly that China will not completely close itself off from the outside world – and will instead open up more.
Still, authorities hope to boost technological independence and have offered incentives to improve production of semiconductors and other cutting-edge technologies, particularly in areas that could be squeezed by Washington.
6. Common Prosperity (2021)
China is pursuing
common prosperity
, which calls for fairer distribution of wealth, as the main objective in its next stage of development, while stressing the need to maintain an airtight economy to support the goal.
Common prosperity marks a further shift from the decades-old pursuit of rapid economic growth, which lifted hundreds of millions of Chinese out of poverty but also expanded inequality.
The goal is to reform income distribution so that the middle class accounts for most of China's wealth.
The strategy focuses on grass-roots consumption as a driver of growth, rather than capital-intensive investment, which has been popular in previous decades.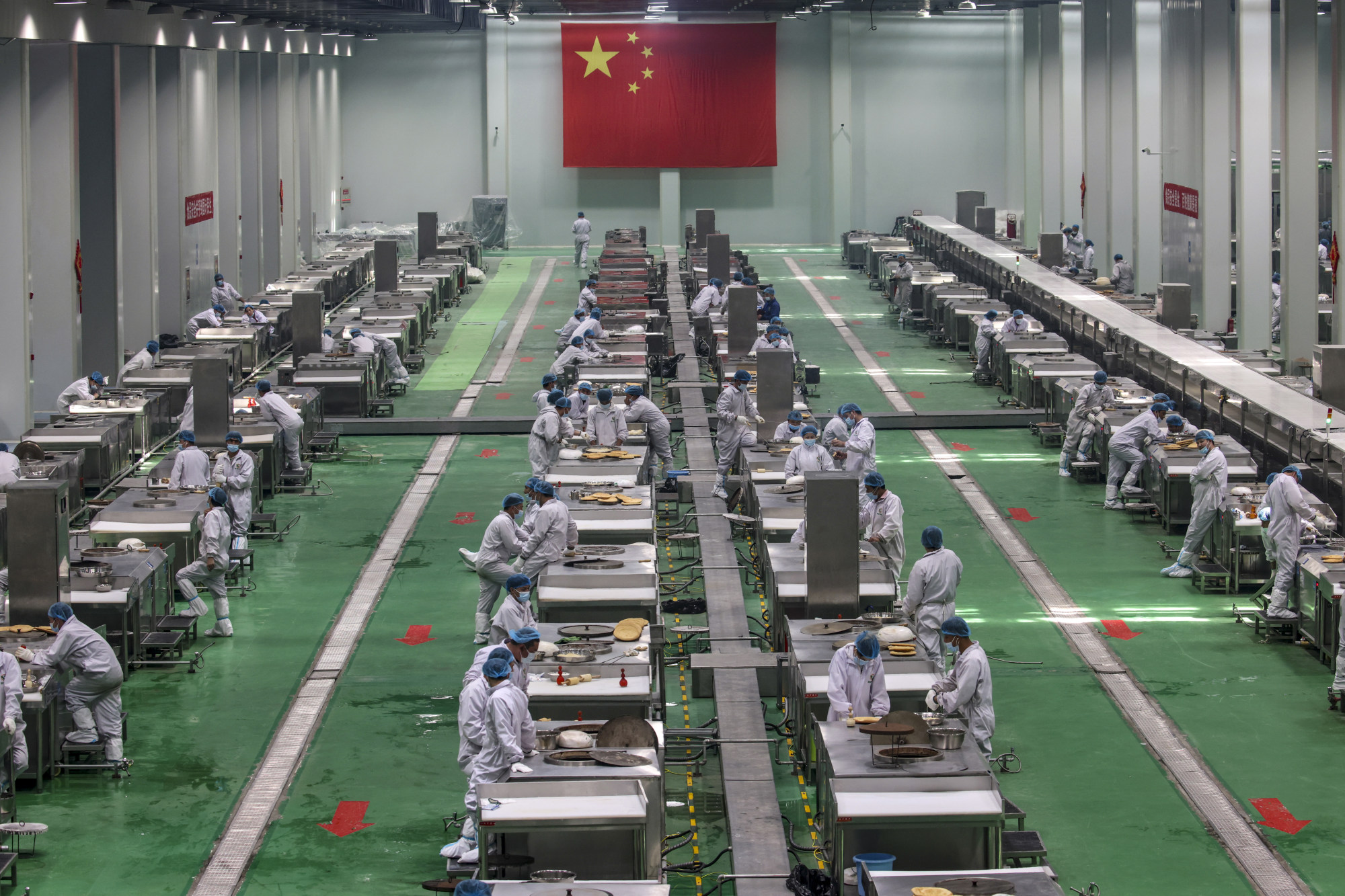 To get there, China's leaders have introduced favourable changes to taxes and social-security payments for middle-income earners; enacted policies to increase earnings of the poor; and cracked down on practices and loopholes that may give rise to "illicit income".
Small and medium-sized enterprises are also getting more support.
Xi has called for the protection of property rights, reiterating the country will continue developing both the private and foreign sectors, while keeping public ownership at the core of the Chinese economy.
But common prosperity does not just apply to financial markets, it also applies to society's
spiritual and cultural life
. It will be extended beyond cities to rural areas, where infrastructure and living conditions, in particular, need to be improved, Xi said.
The common prosperity concept also covers access to public services.
Leaders are demanding better financial supervision, while taking steps to punish corruption in line with market principles and the rule of law.
Common prosperity also encourages "third distribution", referring to the creation of opportunities for rich people and big companies to give back to society, including through voluntary gifts and charitable donations.
China's leaders have denied the policy is a Robin Hood-style "rob from the rich to give to the poor" plan, but the crackdown on Big Tech – particularly the warning against getting rich through illegal means via capital markets – has fuelled concern about the role of the private economy and entrepreneurs, weakening investor confidence.
7. Zero-Covid strategy (2022)
China was the
first major economy to recover
from the initial shock of the coronavirus, but the introduction of a zero-Covid strategy early in 2022 to fight the Omicron variant has taken a substantial toll on growth.
Strict quarantine and isolation have hit the contact-intensive service sector, putting many small firms out of business, and having flow on effects for household revenue, the job market, mortgage repayments and consumption.
The two-month
lockdown of Shanghai
, China's commercial hub, and partial lockdown of other major cities, increased pressure on the economy in the second quarter, resulting in growth of just 0.8 per cent year on year.
The at-all-cost endeavour to curb the less-deadly Omicron variant, with which many Western countries have chosen to live with, has raised eyebrows at home and abroad.
Some argue the move has deviated from the decades-old focus on economic development.
Xi has defended the policy, claiming it is the most effective and economic way to deal with outbreaks, while also saving lives.