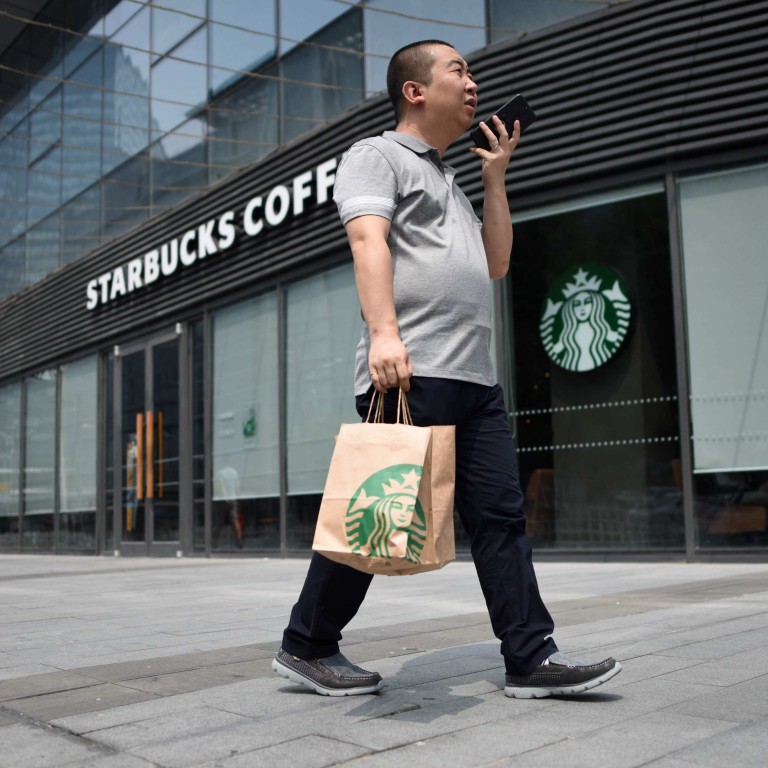 US business optimism in China tumbles to an all-time low, with zero-Covid and geopolitical tension top concerns
Coronavirus control measures, US-China relations and Beijing's data and cybersecurity rules are top concerns
Impacts on consumer demand said to 'undermine' confidence in overall business environment in China
US companies' optimism about business conditions in China is at a record low level, even though 89 per cent say their operations in the country are profitable, a new annual survey shows.
The US-China Business Council's annual survey also found Covid-19 control measures to be the biggest challenge American businesses faced when operating in the country last year. Of the 117 respondents, 96 per cent said they saw negative effects on their businesses, including halted investment, lost profit and disrupted supply chains.
"The looming possibility that companies will again be forced to partially or fully halt operations due to lockdowns and the impacts of local controls on consumer demand undermine business confidence in the overall business environment in China," said USCBC President Craig Allen during Monday's launch of the survey results.
Allen also voiced scepticism that China's 1 trillion yuan (US$146 billion) stimulus package introduced last week and focused on infrastructure could prop up the country's economy.
"There is concern about consumer sentiment in China, particularly associated with the zero-Covid policies," he said. "The Chinese consumer is saving more and spending less … until Chinese consumer sentiment picks up, I think that we're going to remain somewhat sceptical."
The country has experienced much slower growth than in past years, as its economy expanded by just 0.4 per cent in the second quarter of 2022 compared with a year earlier. A months-long lockdown of Shanghai, home to many major multinational companies, brought the city to an unprecedented standstill in the spring.
Compared to 10 years ago, confidence among American firms regarding their five-year outlook had dropped from nearly 90 per cent to just over 50 per cent this year, the survey found.
Business optimism dived 18 percentage points compared to last year, and the number of companies that were "pessimistic" had increased from 5 per cent to more than 20 per cent over the past decade.
While 89 per cent of surveyed firms were able to stay profitable, this figure marked the lowest percentage of profitable respondents tallied in seven years, the report stated.
Respondents this year ranked "Covid-19: shutdowns" first and "Covid-19: travel" third among a list of challenges they faced in China.
The shutdowns over the past year had "dramatically increased" logistics costs and that "abrupt factory shutdowns" had led to lost revenue, the respondents added.
Rather than tariffs, shutdowns were among the top three reasons why some companies had altered their supply chain in the last 12 months, Allen said.
"Nearly a quarter of our respondents have moved segments of their supply chains out of China – a significant jump from last year," he added. "And the majority of those doing so are moving to locations other than the United States."
In last year's report, only 14 per cent respondents said they had transferred portions of their supply chain out of China. This year the percentage jumped to 24 per cent.
"Long-standing challenges with Chinese industrial policy continue, while relatively newer concerns are cropping up and intensifying, such as those related to US-China geopolitical tensions and data security policy, both of which contribute to technological decoupling fears," said Allen.
One company that took part in the survey said data localisation not only created an upfront cost of several million dollars, but also carried costs for annual maintenance, repair and improvements.
Procurement market access, foreign investment barriers, subsidies and standards were also singled out as issues, the survey added.
Regarding US-China tension, about half of respondents said they felt pressured to make political statements, with most of that pressure coming from the Chinese government and media, the survey showed, though a significant amount said the US side also exerted pressure.
Due to the heightened challenges, companies are becoming less willing to invest. A quarter of respondents planned to accelerate their investments in the Chinese market over the next year, but that was half the proportion of five years ago.
The number of companies that planned to curtail certain commitments more than tripled over the same period, rising from 4 to 13 per cent.
Most respondents are in "wait-and-see mode", according to the survey, not planning to make any changes over the next 12 months amid significant uncertainty around China's Covid-19 policies, bilateral tensions, and geopolitics.
Investment from the US slumped by 23.8 per cent in 2020, compared to 10 years earlier, official foreign direct investment figures from China's Ministry of Commerce showed.
"We worry that the economic relationship, which helps stabilise the overall relationship, isn't being properly prioritised," said Allen.
He urged both countries to build upon the hard-earned commercial progress achieved over the last several decades and address outstanding barriers to doing business in China.