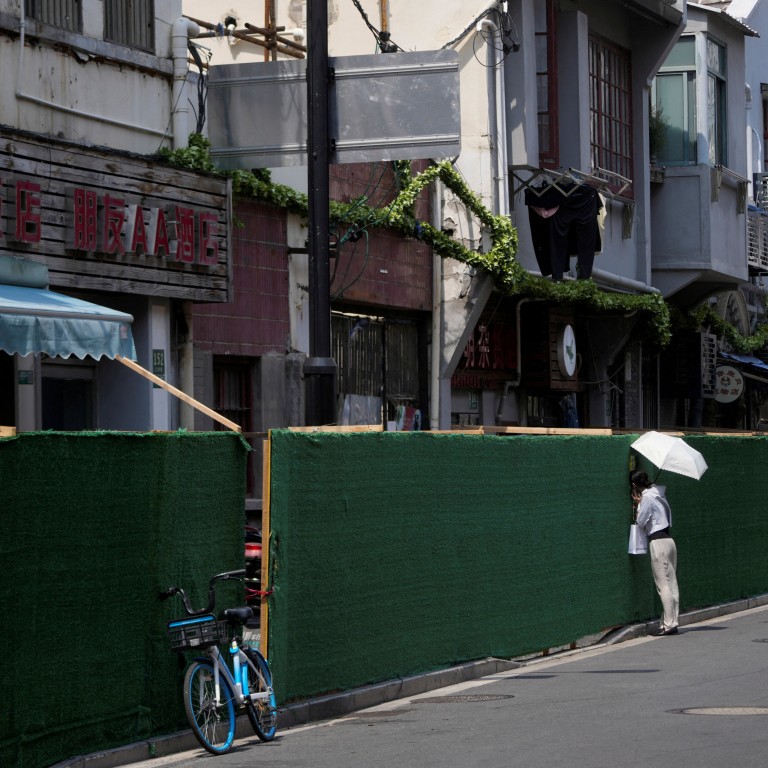 China's zero-Covid policy clouds economic outlook beyond third quarter, as Omicron finds a way
Every Chinese province has reported coronavirus infections in the past 10 days, but not all cases will result in excessively disruptive lockdowns
China's GDP growth could take a bigger hit, but it might not be as debilitating as in the second quarter if the impact on business and consumption is mitigated
The evasive Omicron coronavirus variant continues to show how economically disruptive it can be, not just in the face of the world's strictest measures to keep it at bay, but increasingly because of them.
And with all of China's 31 provinces having reported infections in the past 10 days, the nation's zero-Covid policy threatens to continue dragging down economic growth in the year's third quarter – though perhaps not as much as was
seen in the second quarter
, according to observers.
Not all of those cases will trigger lockdowns, but the ones that do – as was seen
in Shanghai
– could take a heavy toll on long-term confidence, weighing down investments and consumption, the analysts predict.
In total, at least 28 Chinese cities have had coronavirus control measures in effect this week, including some lockdowns, as a result of local infections. Affected regions accounted for 15.7 per cent of China's GDP in 2021, according to a survey by Nomura.
According to Nomura, China's mobility index – which factors in domestic flights, road traffic congestion and metro passenger trips – shows they have all declined, compared with last week.
Moreover, the country's shipments have also seen a decrease this month after posting strong growth in July. The year-on-year change in throughput for foreign trade at China's eight major ports averaged just 0.9 per cent from August 1-20, down sharply from 14.7 per cent growth in July.
"[China's economic] rebound in the third quarter is relatively weak – not as strong as previously thought," said Wang Tao, chief China economist at USB Investment Bank, pointing to the ongoing spread of the coronavirus.
But Wang said China may still not experience economic deterioration like it did in the second quarter, as it has "a lot of experience … in Covid-19 prevention".
"The impact [of outbreaks] on the real economy, especially on production, transport and the supply chain, is relatively lower [than during the second quarter]," Wang said.
This past spring brought China its worst coronavirus outbreaks since the onset of the Covid-19 pandemic in 2020 and lead to partial or integral shutdowns in several manufacturing and commercial hubs, including Shanghai, Beijing and Shenzhen.
With large swathes of the country shut down, China's GDP grew by a mere 0.4 per cent in the second quarter, year on year.
And these types of recurring restrictions are breeding uncertainties that may have a long-term negative impact on companies' investment confidence, cautions Soochow Securities, a Chinese financial firm.
The year-over-year growth rate of the actual utilisation of foreign capital – a measure of foreign investment – has been on a downward trajectory since February, according to the Ministry of Commerce.
On the other hand, employment and income will also face increasing volatility, leading to less consumption, the securities company said.
In the lead-up to the 20th Party Congress, the central government has for months been emphasising the importance of economic stabilisation ahead of the critically important gathering, where President Xi Jinping is expected to secure a third term as leader.
In July, Xi said the country must "maintain the general stability of economic and social development and create a good environment for the 20th Party Congress", state media reported.
Additional reporting by Orange Wang and Kandy Wong