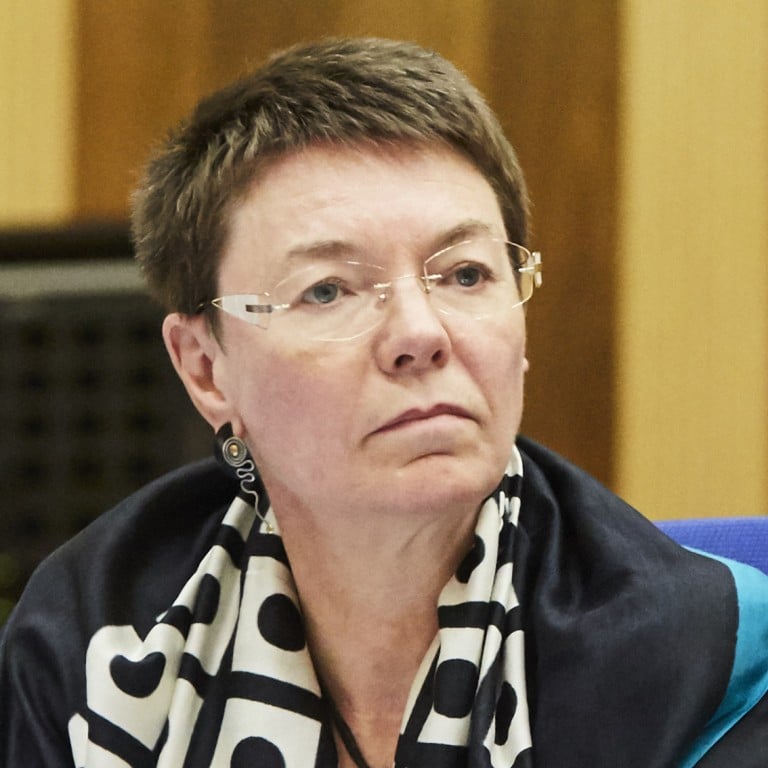 Germany's new China envoy has strong words on geopolitical tensions as she settles in
Decoupling with China is 'clearly not what we want', German ambassador Patricia Flor says after two months on the job in Beijing
In addition to China's zero-Covid policy, Flor was critical of additional challenges that face foreign firms looking to engage in China's trade or investment opportunities
Beijing's zero-Covid policy and inward-looking development tactics are among the primary challenges facing the global economy, along with the worldwide rise of geopolitical tensions, according to the new German envoy to China.
In her first public on-site speech in Beijing on Friday, German ambassador Patricia Flor also raised concerns over the rising tensions across the Taiwan Strait, and she criticised China's "unfair" practices for foreign businesses.
But nonetheless, she said that decoupling from China is not an option.
"Today, while the world is opening up and connecting again after more than two long years, China is still isolating. And the adverse effects are enormous," she said, pointing to the size of the world's second-largest economy.
Flor also criticised Chinese policies that keep barriers in place for foreign companies looking to engage in trade or investment opportunities.
"We do see some practices which we would consider unfair – some import restrictions, or preferential treatment for state-owned enterprises, the question of data restrictions, enforcement of intellectual property rights," she said.
She also warned that the world is facing "enormous" challenges, with escalating threats to international peace and security atop the list.
She said Russia's invasion of Ukraine undermines European peace and security, leading to "massive upheavals" in international markets, especially food and energy.
"Instability around Taiwan and in Asia would inevitably have an impact on major economic players and … on a major shipping route for international trade, with repercussions around the globe," she said at a forum held by the Centre for China and Globalisation think tank at the China International Fair for Trade in Services.
And as a member of the UN Security Council, China has a responsibility to help "maintain peace and stability in the world, and in its own region", she said.
Beijing sees Taiwan as part of China and has never ruled out the use of force to take control of it. Most countries, including the US, do not recognise Taiwan as an independent state. Washington does not take any position on the status of Taiwan but opposes any attempt to take the island by force.
Flor said that China and Germany, as large economies, do share a common responsibility to safeguard peace and promote global economic development.
"There's a clear commitment on the German side. I would like to call on China to continue working hand in hand towards achieving our goals," she said, stressing that offline personal interactions, instead of virtual meetings, are more important in times of disagreements and differences.
Flor said that threats to peace and security; barriers to economic interactions; and the pandemic were all forcing decision-makers around the world to consider how to reduce the risks associated with depending on other countries.
"Everyone now feels the need to increase resilience at home and to safeguard our strategic sovereignty in an unstable international environment," she said.
She said that Germany, as a heavily industrialised and export-oriented economy, had to consider diversification strategies, but that the European country's commitment to foreign trade and investment will not waver.