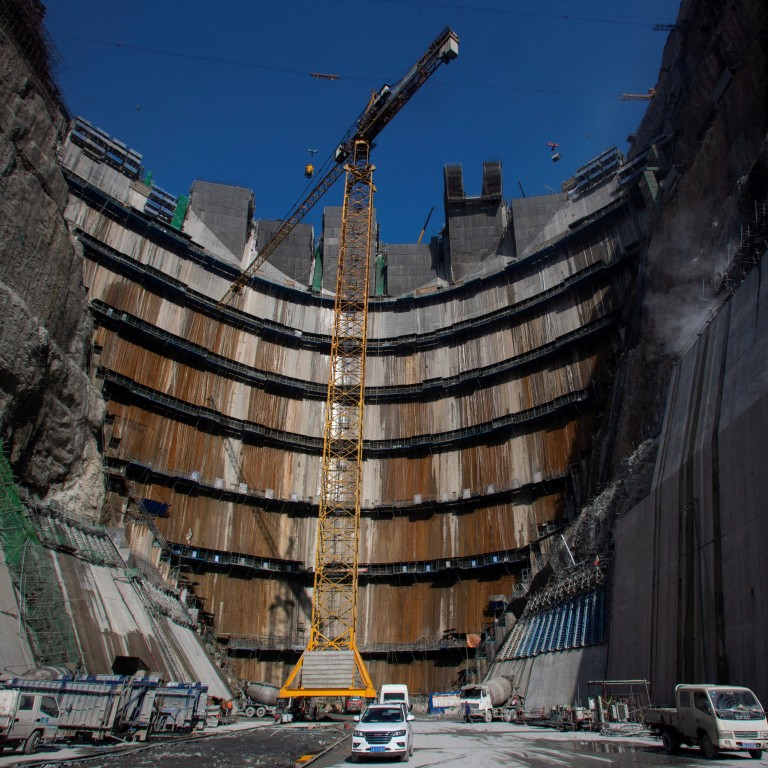 Xi Jinping calls for China to 'push for a green, low carbon lifestyle' amid self-sufficiency drive
President Xi Jinping underscored the importance of a 'comprehensive saving strategy' and urged for major resource risks to be addressed as a priority
Speech at a meeting Xi chaired on deepening reform on Tuesday came after China was hit by a drought-induced power crisis last month
President Xi Jinping stepped up calls for conserving resources and developing a recycling economy amid China's self-sufficiency push, while he also repeated warnings on energy security in the wake of the recent power crisis.
Xi underscored the importance of a "comprehensive saving strategy" and urged for major resource risks to be addressed as a priority.
He also told a meeting he chaired on deepening reform on Tuesday that a waste-free society should also be "vigorously developed".
Xi will keep reiterating the development of an "ecological civilisation", "going green" and "energy saving", according to Zhao Xijun, associate dean at Renmin University's School of Finance.
"The energy crisis started in China last year, Pakistan's recent flooding due to climate change and the high global energy prices are all signs of risks," he said.
"Energy depletion is happening all the time and there's a need to implement a greener lifestyle."
China has stepped up efforts to improve its self sufficiency to drive economic growth and ensure food and energy security as part of its broad national security strategy in recent years amid the tensions with the United States.
The Ukraine crisis, which has disturbed global commodities prices, the rising risks of a global recession and the capital outflows caused by the monetary policy shift in the US have added urgency for Beijing to rely more on the domestic market to consolidate its economic growth.
"There's a need to strengthen the overall concept of preservation and push for a green and low carbon lifestyle," Xi added.
Sichuan, however, increased coal purchases from neighbouring provinces to fortify its energy supply after its hydroelectric power was disrupted due to extreme heat and drought last month.
S&P Global Ratings said last week that the incident underlined the increasing risk of intermittent outages in China because the country's power storage and related technologies for other renewable sources are still evolving.
Xi added in his speech that there is a need to pay close attention to ensure a balance between using and saving energy, while also resolving the overall "critical energy crisis" in relation to economic development.
China has said it will build energy partnerships as part of its Belt and Road Initiative and strengthen domestic production through expanding its "circle of friends" to secure energy supply.
This follows Washington's decision to release oil from its strategic reserves due to volatile crude prices triggered by Russia's invasion of Ukraine.
Zhang Jianhua, chief of the National Energy Administration, wrote in the Communist Party mouthpiece, the People's Daily, in April that authorities will use a number of methods to strengthen the energy supply chain, including increasing domestic oil and gas production, improving reserve capacity and enhancing international energy cooperation.