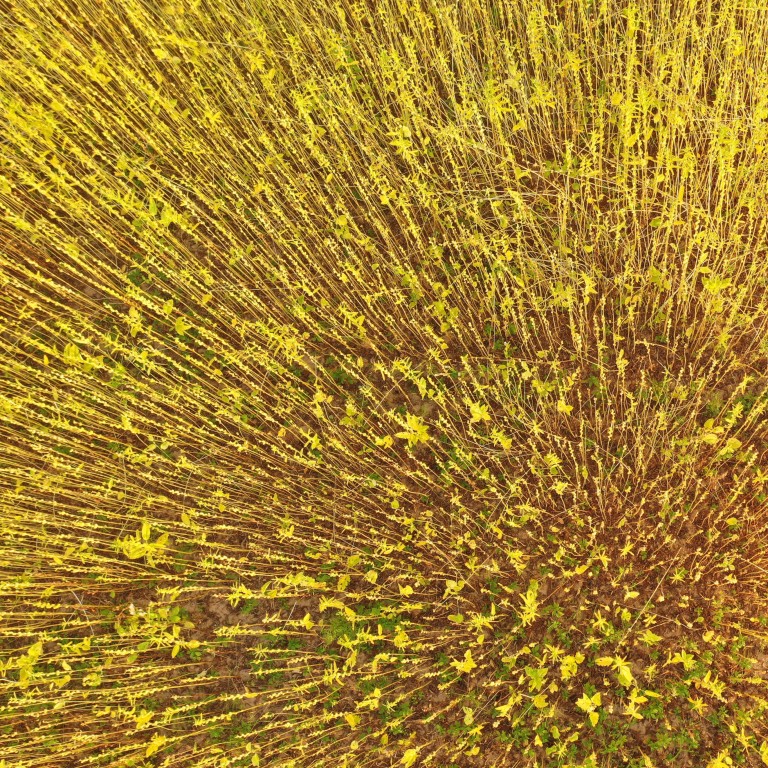 Exclusive

|
China, Israel free-trade deal, Beijing's first in Middle East, in 'last stages' amid troubles with US
After discussions dating back to 2016, a breakthrough trade deal between China and Israel may be signed this year, showing that Beijing can 'talk to both sides'
Deal could potentially open the door to greater access to Middle Eastern agricultural technology as parts of China have been devastated by drought and heatwaves
China and Israel aim to sign a free-trade agreement by the end of 2022, an Israeli official said on Wednesday, in a breakthrough that would give Beijing its first deal in the Middle East plus a boost after years of trade friction with Australia and the United States.
Chinese Commerce Minister Wang Wentao and Orna Barbivay, the Israeli minister of economy and industry, raised hopes in a chat earlier this year of signing their agreement within 2022, Amir Lati, Consul General of Israel in Hong Kong, told the Post.
The two sides have held trade talks online since the start of the pandemic to follow up on discussions that began in 2016, the consulate representative said.
Meanwhile, Esti Ayalon-Kovo, head of the Israeli economic mission to China in Beijing, said: "Both sides are conducting regular online meetings and are striving to reach an agreement as soon as possible. This agreement is expected to enhance and simplify trade between the two countries."
China's Ministry of Commerce did not immedialty respond to request for comment.
Chinese state media had reported in April that negotiations toward a China-Israel trade pact were accelerated following a call between Foreign Minister Wang Yi and his then-counterpart from Israel, Yair Lapid, but no timetable was given.
China has been smarting from tariffs on US$550 billion worth of its exports to the United States since Washington launched a
trade dispute
in 2018.
Sino-Australian relations
also have soured over the past five years, especially after Canberra called for a probe into the origins of Covid-19 and Beijing
imposed punitive sanctions
on Australian imports.
Over the past two decades, Beijing has pursued stronger economic ties in the Middle East, landing comprehensive strategic partnerships with Iran and Saudi Arabia while trying for a trade pact with six oil-rich countries known as the Gulf Cooperation Council. China is interested in the region for its oil, gas and hi-tech investment opportunities,
analysts have said
.
The deal with Israel would show that the two sides can work together economically despite differences over Palestine, said Victor Gao, vice-president of the Centre for China and Globalisation in Beijing. China recognised the state of Palestine in 1988. Israel occupies Palestinian land.
"China hasn't signed any FTAs in the Middle East, so I hope after this one it can get more in west Asia, the Middle East and Eastern Europe and hold this one up as a model" when seeking trade deals with other countries, Gao said.
A trade pact would make it easier for China to work with Middle Eastern nations on broader issues by showing it does not align only with Arab nations as in the past, said James Chin, a professor of Asian studies at the University of Tasmania in Australia.
"China has always tried to be a player in the Middle East, but the reason they haven't gotten any traction is that they're usually perceived as leaning toward Arab nations," Chin said. "The signal is 'We can talk to both sides'."
In November 2019, the two countries discussed trade in goods, rules of origin, customs procedures and intellectual property rights, among other topics, the Ministry of Commerce in Beijing said at the time.
The ministry noted "positive progress" after that round, which was the seventh between the two countries.
Annual trade between Israel and China stood at US$250 million 30 years ago and had reached US$22.8 billion by 2021, according to China customs data. Trade with China accounts for about 11 per cent of Israel's worldwide total in goods.
China is Israel's biggest trade partner in Asia, accounting for 39 per cent of its total export of goods to Asia, Lati added. Israel's chief China-bound exports are medical devices, agricultural technology and other machinery and chemicals, including fertiliser. The trade deal would mark Israel's second in Asia after South Korea, and would become China's 16th bilateral trade agreement.
China might leverage the trade pact to access Israel's hi-tech scene, which is led by innovation and venture capital, Gao said. Israeli tech firms raised US$25.6 billion in capital last year, The Times of Israel reported.
A "foothold" in Israel's advanced hi-tech would dovetail with China's giant tech hardware manufacturing sector, Chin said.
Israel already has a framework to promote connections among 15 government ministries and agencies from both countries, with the intent of deepening economic cooperation.
This week, Israeli ambassador to China Irit Ben-Abba Vitale said in a speech that China values its start-up accelerators and incubators but cautioned that "academic research" should be converted to "industry research", domestic media outlets reported.
The Chinese side could tap the trade deal as well, to adopt some of Israel's agricultural technology, including ways of using water in an arid climate like that of the Middle East, Gao said. Parts of China have been devastated
by drought this year
.
If it manifests as expected, the agreement will focus largely on trade in goods rather than services, according to Ayalon-Kovo, and Israel's tariffs are already low overall. She described the agreement as being "in its last stages", with the chief hurdle being how to sign it online, rather than in person.
"We see this agreement will allow new Israeli exporters to export to China," Ayalon-Kovo said.