Yuan
Get more with myNEWS
A personalised news feed of stories that matter to you
Learn more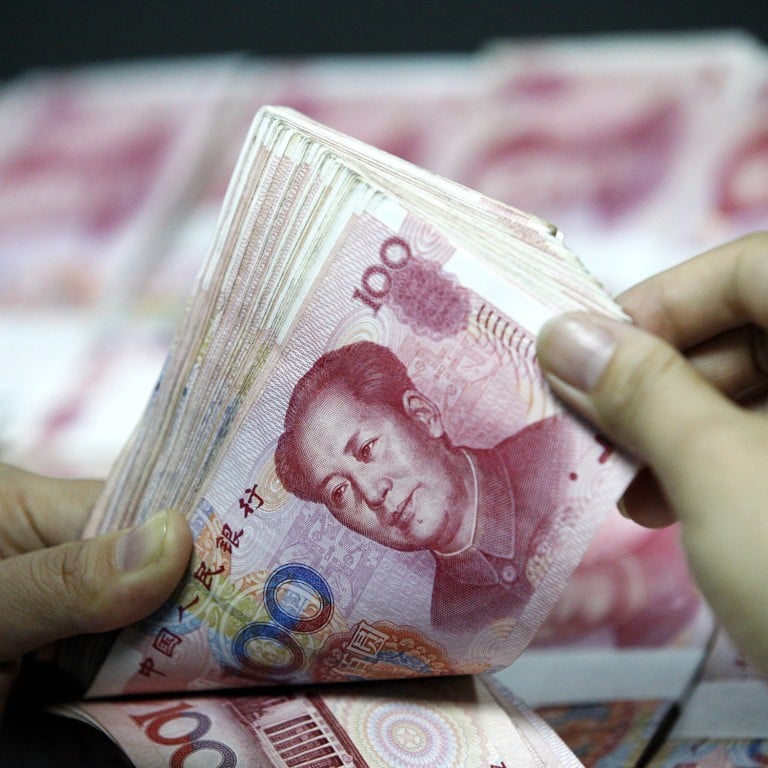 China's offshore yuan breaches key level of 7 per US dollar for the first time since July 2020
The yuan traded in the offshore market weakened about 0.5 per cent to 7.009 against the US dollar
The last time the exchange rate between the offshore yuan and US dollar broke the critical 7-to-1 level was in July 2020
China's currency broke through the psychologically important level of 7 yuan per US dollar on Thursday, amid a souring outlook for the world's second-largest economy due to its strict zero-Covid policy and a property crisis.
The yuan traded in the offshore market weakened about 0.5 per cent to 7.009 against the US dollar. In the onshore exchange market, the yuan held at 6.9950 against the US dollar.
Wang Chunying, deputy director of the State Administration of Foreign Exchange (SAFE), said the performance of the yuan exchange rate had been relatively stable despite the fast depreciation of other currencies against the US dollar.
Chinese banks reported a US$25 billion of surplus in foreign-exchange settlements last month, according to SAFE data released on Thursday afternoon.
Central bank data also showed that foreign investors trimmed their holdings of Chinese bonds by 30 billion yuan (US$4.2 billion) in August.
"As the market-oriented adjustment mechanism becomes more mature, and the forex market players become more rational, China's ability to counter external changes will improve further. All will lay a solid foundation for forex market operations," Wang said.
The last time the exchange rate between the offshore yuan and dollar broke the critical 7-to-1 level was in July 2020.
The onshore
yuan
slid past the 7-to-1 level against the dollar in February 2020 following the initial coronavirus outbreak in Wuhan, Hubei province.
It also fell past the threshold in 2019, leading the US Treasury Department in August that year to designate China a
currency manipulator
after the People's Bank of China (PBOC) allowed the yuan to fall in response to new tariffs that were imposed by the US.
China's central bank shocked markets on August 11, 2015 when it set the yuan's daily midpoint trading price 1.87 per cent lower against the dollar. A day later, the central bank again set off shock waves with a second devaluation, pushing the price down by a further 1.62 per cent against the dollar.
The surprise devaluation of the yuan triggered capital flight. The PBOC imposed harsh capital controls in response, squeezing interest rates and burning through nearly US$320 billion of its foreign currency reserves to quell market panic and reduce the risk of a stampede away from the yuan.
China's economic growth is facing growing pressure, largely as a result of its strict measures to eliminate the coronavirus that have also affected mobility and consumption. The country is also grappling with a slump in its real estate sector.