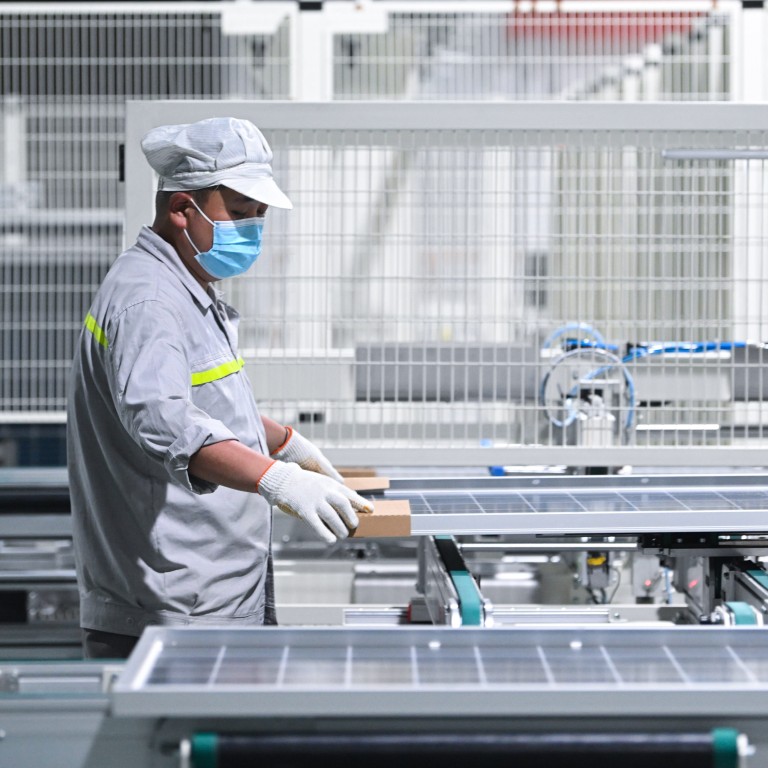 China manufacturing: slowing export momentum, zero-Covid spell trouble for migrant workers
Chinese manufacturing and export hub Dongguan has seen a spate of factory closures in recent months
Covid controls, market turmoil from the Ukraine war and sluggish global demand are creating challenges
As China's economy struggles to get back on its feet, manufacturers in the country's export heartland are down-scaling or closing, leaving the fate of scores of rural migrant workers up in the air.
Beijing's draconian Covid controls, market turmoil stoked by the Ukraine war and sluggish global demand are being felt throughout the southern manufacturing hub of Dongguan, which has seen a spate of factory closures in recent months.
Dongguan Koppo Electronic
, which made Bluetooth headsets for overseas brands, shut down in July after orders "fell off a cliff". Small manufacturers of clothes and footwear have closed for similar reasons, industry insiders say.
Even one of the area's most successful manufacturers, electronics maker Alco, has been forced to close its business and factory after 36 years of operation.
The Hong Kong-headquartered company employed tens of thousands of people at its peak, but its campus is now empty.
Before shutting down, the firm said the pandemic had severely impacted its export-oriented business, leading to serious losses and making operations unsustainable.
At the entrance to the factory where weeks ago workers pumped out electronics goods for export around the world, a note posted to a wall highlighted the uncertain fate of its staff.
The message – a plea of sorts to the local government, one of its chief debtors – asked that dozens of workers who have been unable to find new jobs be allowed to live in the staff dormitory.
"Look how big and beautiful the factory is," said a security guard, who refused to give his name. "It even has its own flyover connecting the factories, restaurants, dormitories and stadiums on both sides of the road."
Whether the factory will find a new occupant is unclear, but for any company considering it, a daunting business outlook awaits.
China's export momentum, a key driver of the economy over the past two years, is wavering.
Export growth in dollar terms declined by more than half to 7.1 per cent year on year in August, which is traditionally a busy month due to Christmas demand. China's exports to the United States fell for the first month in more than two years.
Sentiment among factory owners is on the slide. The Caixin/Markit manufacturing purchasing managers' index (PMI) fell to
49.5 in August from 50.4 in July
, missing analysts' expectations of 50.2. The 50-point index mark separates growth from contraction on a monthly basis.
Manufacturers cut jobs for the fifth straight month to reduce costs in August, adding to worries about the weak labour market, which is weighing heavily on consumption. They also cut back on purchases of materials due to fewer new orders.
China's army of 280 million
migrant workers
are starting to feel the chill.
Cai Bao, 30, from Hubei province, said workers were less willing to spend or move to another factory because companies were freezing recruitment and lockdowns posed a risk to travel.
"Even if the income is lower than at the beginning of the year, and many factories are on holiday and only offering minimum wage, workers are reluctant to take the risk of leaving," Cai said.
Fewer jobs and lower pay
within the manufacturing sector could hurt China's long-term plan of shifting to domestic consumption to drive economic growth.
Over the past few years, Cai has been working for a US company producing chemicals. He earns about 8,000 yuan (US$1,139) each month, but the work is not easy.
Each day he has to don protective clothing and a gas mask while working with hazardous substances under high temperatures.
Though dangerous, the work has allowed him to buy a car and some of his workmates have bought houses in smaller cities.
In June, the factory cut daytime shifts because of declining orders. It began operating at night only because the electricity bill was lower.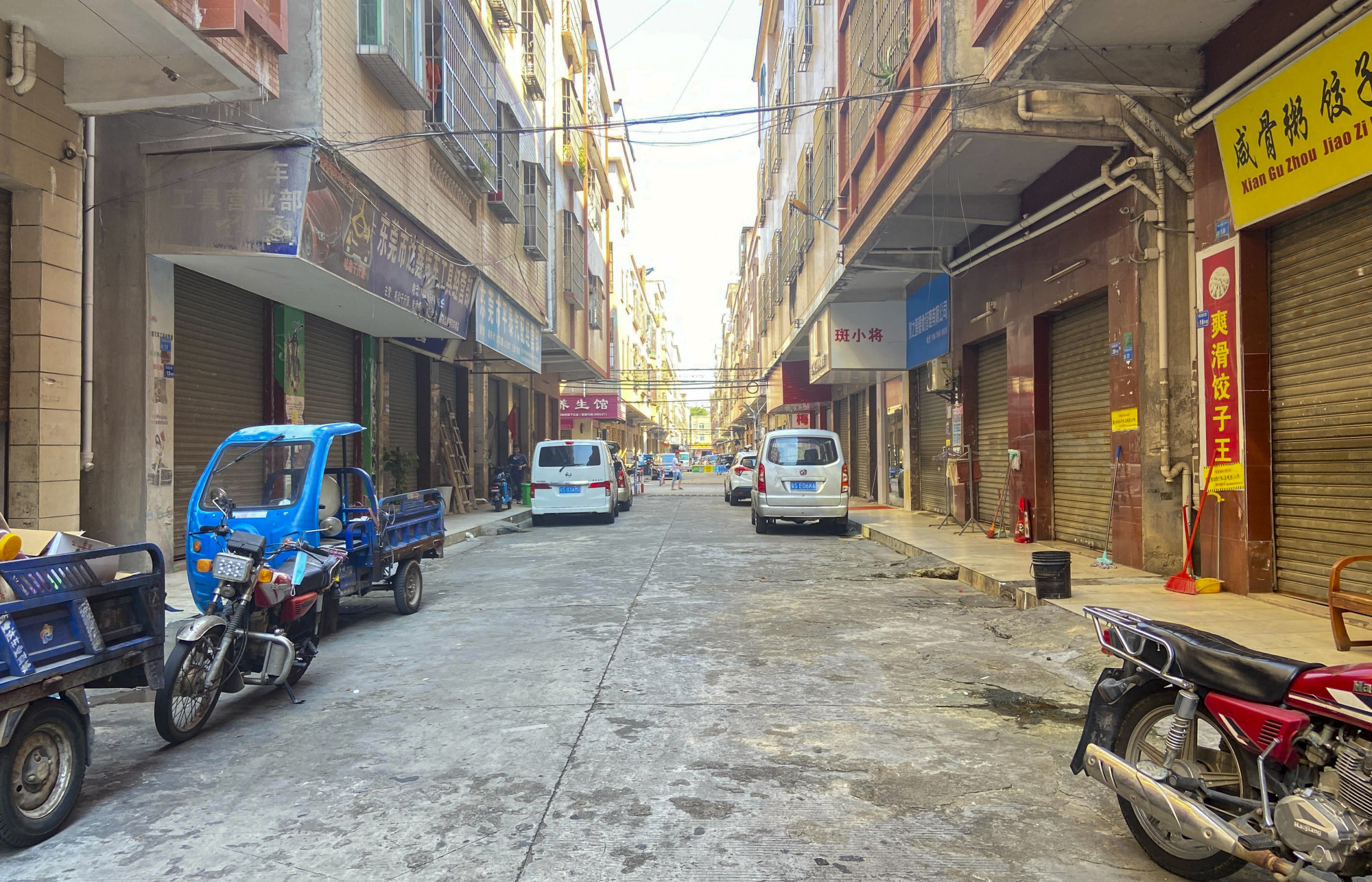 "There are still about 70 workers, but our income has dropped by nearly half," Cai said. "There are rumours the factory will move out of Guangdong. Some say it will move to a hinterland province and some say it will move to Southeast Asia."
It is not just factories in Dongguan that are feeling the pinch; labour agencies, stores and restaurants are closing as well.
"Factories used to like temporary workers or dispatched labourers, who come from agencies and do not have a contract with the factory itself. But now they are freezing such jobs," said Wang Ying, who runs a retail shop in Liaobu township in Dongguan.
"The factory in front of my shop was a big one with over 1,000 workers producing fishing gear for export. It closed early this year and now three smaller factories have moved in, but they have fewer than 300 people in total."