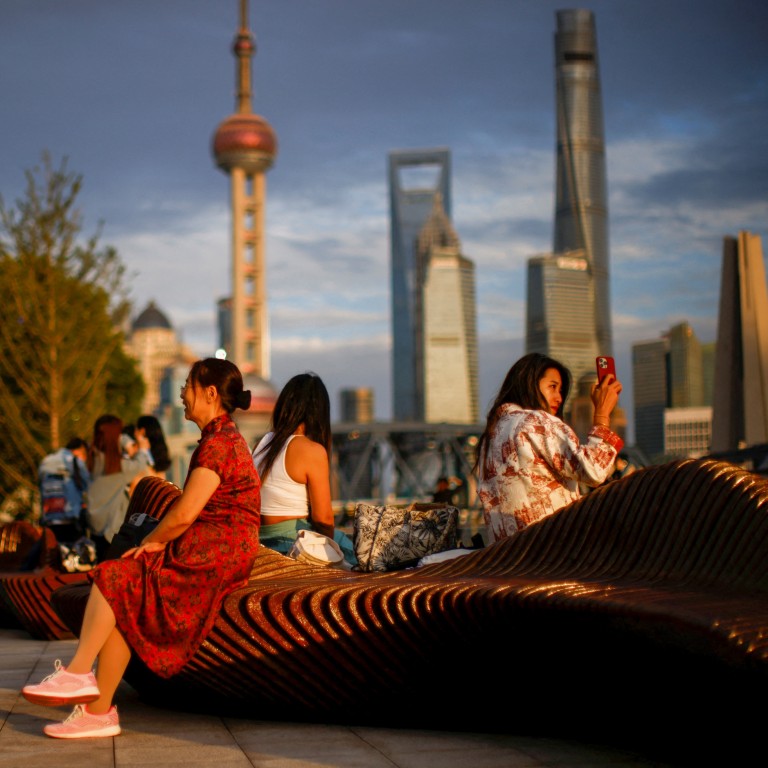 China's wealthiest city explores why only 1 out of 8 mothers from Shanghai have a second child
With one of China's lowest fertility rates, Shanghai health authorities are trying to understand how reproductive decisions are being made, and home size matters
Demographer warns that this year's fertility rate 'is expected to be even lower', given the impact of the pandemic on births
Only about one out of every eight mothers from Shanghai has had a second child, according to a new survey that illustrates how various factors are hindering the pregnancy rate in China's wealthiest city.
Even as China has been calling for years for couples to have more children, fewer than 13 per cent of mums with official urban residency in Shanghai, known as hukou, have had two kids, according to new fertility findings by Shanghai's Health Commission, which set out to better understand how reproductive decisions are made and affected.
Among mothers who moved to Shanghai from elsewhere, nearly a third have had a second child.
The survey results were taken from 19,314 women aged 20-49 across Shanghai's 16 districts.
Shanghai and Beijing are among the most difficult places to obtain a
hukou
– a system that decides whether one has access to social welfare benefits, pensions or the public education system in the city of residence.
The survey also said that most women of childbearing age in Shanghai want to have only one child.
In 2021, Chinese mothers had 10.62 million babies, an 11.5 per cent fall from 2020, and 43 per cent of those newborns were second children.
The population in Shanghai has been falling for years, while the city has one of China's lowest fertility rates.
According to independent demographers, Shanghai's fertility rate last year was about 0.7, though no official data was provided. That was compared with a national rate of 1.15, and well below the replacement level of 2.1 needed for a stable population.
"Considering the negative effects of the
pandemic on child birth
, the fertility rate in 2022 is expected to be even lower than it was last year," said independent demographer He Yafu.
In addition, a couple's willingness to have children was found to be associated with the size of their living space – the bigger the home, the more children. Families with an annual income of less than 100,000 yuan (US$14,000) had the weakest desire to have children, the findings show.
Women who don't want more children pointed mainly to the associated expenses, including education and housing needs. And the survey found that hukou-holding mums in Shanghai invest more in their children's education compared with those who are not official residents.
"The bigger the city, the more pressure, the more competition … so young people only want to have a good life themselves, without wanting to get married or give birth," said a popular comment under an article published by Shanghai media outlet The Paper.
China's overall population increased by just 480,000 to 1.4126 billion in 2021, and demographers are warning that it
could start declining
as soon as this year.
The nation's birth rate has fallen even though Beijing did away with its infamous
one-child policy
in 2016 and has been putting greater resources into boosting births for a few years. Last year, couples were allowed to have three children, following the results of
2020's national census
.
In addition to relaxing its strict family-planning rules, Beijing also set forth a host of
pronatalist policies
to cut childcare costs, provide more parental leave, and make education, housing and other resources
more accessible
.
Meanwhile, many online commenters continue to lament that most salaries are too low, putting home ownership out of reach.
High housing prices are indeed among the major "killers" of birth rates, according to demographer He.