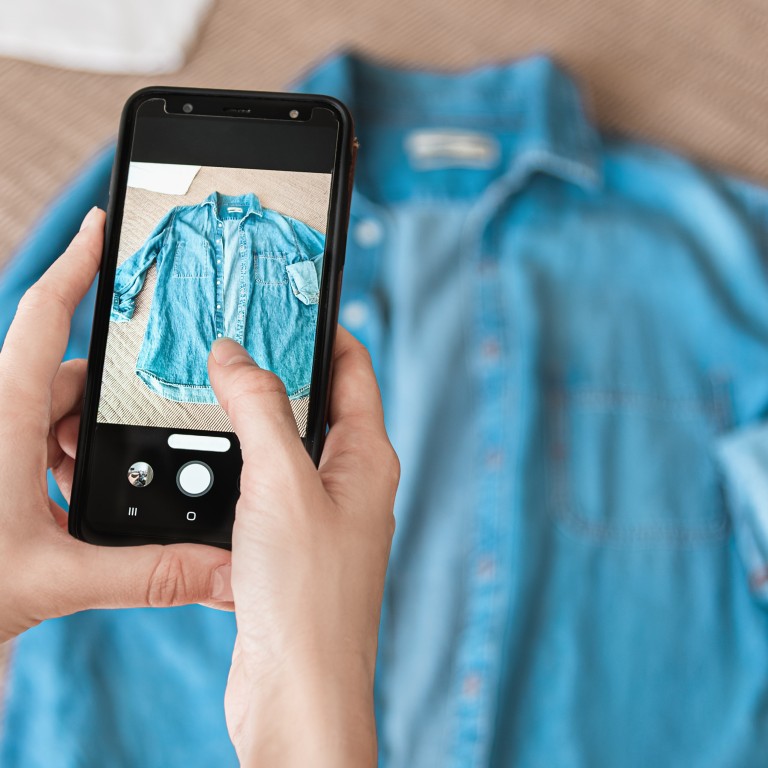 China's booming second-hand market is perfect for penny-pinching, but maybe skip the used socks
Hundreds of millions of China's second-hand e-commerce shoppers are finding the market heavily saturated after decades of consumption-fuelled economic growth
The trade of used goods in China has become more commonplace as e-commerce platforms have matured and reduced some of the online fraud that was once more commonplace
Kang Yu, a 24-year-old PhD student in Shanghai, has been buying mainly second-hand items online for four years, penny-pinching wherever she can to maintain her financial independence in a time when economic hardships and uncertainties have become increasingly commonplace.
The pre-owned items she seeks out are mainly bigger necessities such as home appliances and furniture: "Large items are expensive new, but buying used ones at a cheaper price is a win-win for the buyer and seller," she explained. "Plus, it's actually a hassle to get rid of large appliances, and it's easier for someone to take them away.
"If there is no particular need for the items to be new, like with underwear and socks, I will usually consider buying second-hand."
Kang is one of more than 243 million second-hand e-commerce shoppers in China. The value of second-hand e-commerce transactions in China reached about 240.12 billion yuan (US$33.8 billion) in the first half of 2022, and it is likely to reach 480.24 billion yuan by the end of the year, up 20 per cent from last year, according to the market research platform 100ec.
After decades of rapid economic growth, China's people have amassed a stockpile of excess goods. Some are old but still-useful items that have been replaced by newer versions. Others are as good as new, perhaps rarely used.
And in a time of pandemic-induced economic difficulties, this second-hand market has become not only ripe for the picking, but also an essential means of saving money.
"Excess consumption by residents has led to significant growth in the total volume of used items, which has increased competition levels in the second-hand market, with lower prices raising the willingness of downstream users to buy," said Peng Zhiwei, an analyst with market research consultancy huaon.com.
Peng expects the scale of the second-hand market in China to continue increasing against the backdrop of a global economic downturn, pandemic and geopolitical conflicts.
China's 14th five-year plan (2021-25) for the development of the circular economy also called for an "internet + second-hand" model.
According to 100ec's research, the user ratio of second-hand e-commerce to the overall size of online shopping users in China grew from 23 per cent in 2019 to 27.61 per cent in the first half of 2022, and it is expected to exceed 28.96 per cent in the second half of the year.
The research also shows that the number of second-hand e-commerce users in China is expected to reach 263 million in the second half of 2022, up from 243 million in the first half, which would be an 8.23 per cent increase.
Kang said her inclination to save more money intensified during the pandemic, as the economic downturn has resulted in many companies struggling, raising the possibility that she might not be able to find a job after earning her advanced degree in communications.
"Maybe when I bought something that wasn't very expensive before, I would consider getting it new, but [now] I am more likely to choose second-hand items as an alternative," Kang added. "The pandemic has changed my affinity for newness. I used to consider buying inexpensive new items, but now I opt for cheaper used ones whenever possible."
According to the China Second-Hand Trade Carbon Emission Reduction Report published last year by Tsinghua University and Frost & Sullivan, the total value of China's second-hand goods trade was 300 billion yuan in 2015, including both online and offline sales. And by 2025, that number is expected to have increased tenfold, to 3 trillion yuan.
As China's younger consumers carve out a bigger piece of the consumption pie, their purchases also show them to be more environmentally conscious and less averse to second-hand goods than their parents and grandparents. This eco-awareness has helped to fuel the formation of a vast online offering of second-hand products on China's flourishing e-commerce platforms.
The maturity of China's e-commerce networks and logistics systems has indeed been propping up growth in the online trade of second-hand items. Take Alibaba, China's largest e-commerce company, which said its second-hand trading app Idlefish had more than 300 million users last year. Alibaba owns the South China Morning Post.
Before graduating this year, Li Ziqing, a 24-year-old screenwriter in Shanghai, oversaw the WeChat account of her university's second-hand trading group, and she headed an online trading community of 500 people.
The need for students to have a transparent, inexpensive platform was the driving factor behind Li establishing this trading community on campus: "These second-hand items are cheap, and it's easy to swap items on campus without having to wait for delivery."
The platform, connecting sellers with a built-in network of nearby peers, found success even among the abundant second-hand trading apps in China. And it showed how some shoppers, including Li, are wary of fraud when shopping online.
Unlike overseas, where offline second-hand transactions drove the development of online trade, China's late start and short development period in the second-hand market has been primarily driven by its online development, but this has resulted in trust issues in the second-hand e-commerce sector.
"I don't buy from strangers online since they are not trustworthy," she said.
Peng at huaon.com also noted how "domestic e-commerce platforms are becoming more popular, driving its logistics system to grow faster, which has become a key factor in the development of China's secondary market".
Online transaction fraud used to be more common, according to 22-year-old Wu Long-lei in Guangxi province, who has been selling second-hand phones online to make money while studying at university.
"Now these second-hand platforms have been rectified a lot, and there is not as much fraudulent information or fake goods as before," she said.
Wu said second-hand phones have become even more popular in the past two years: "Those who come to buy second-hand phones are mainly students and young people who have just entered the workplace."
Her side business – like so many others – is no stranger to customers who are price-averse: "Even if it's a cheap, second-hand phone, buyers still want to cut the price."