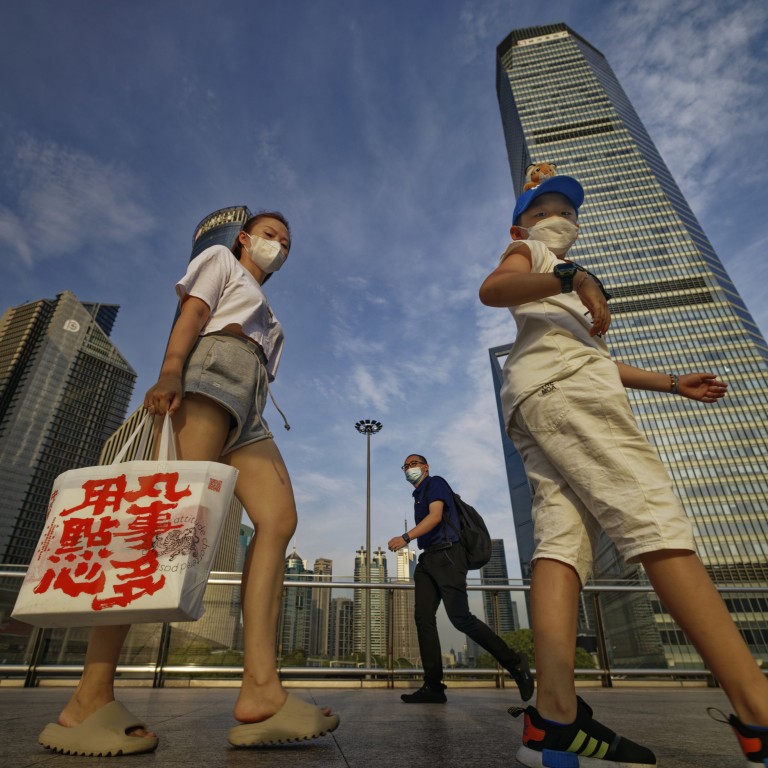 China's GDP growth to lag behind rest of developing East Asia as zero-Covid, property crisis bite, World Bank says
The World Bank has cut its economic growth forecast for China this year to 2.8 per cent, down from an April estimate of 5.0 per cent
At the same time, it revised upwards its 2022 expectations for the rest of developing East Asia and the Pacific, from 4.8 per cent to 5.3 per cent
The World Bank has slashed China's 2022 growth forecast, highlighting damage from its zero-Covid policy and property market slump, while the rest of developing East Asia and the Pacific is poised to stage an economic rebound.
The Washington-based organisation cut its gross domestic product (GDP) growth forecast for the world's second largest economy to 2.8 per cent, down from an April estimate of 5.0 per cent.
"Amid multiple domestic and external headwinds, China's GDP growth is expected to slow sharply," the World Bank said in its October economic update for the region, which was released on Tuesday.
"Tight mobility restrictions in response to Omicron outbreaks have weighed on growth while persistent stress in the real estate sector has exacerbated downward pressure on economic activity."
In contrast, the World Bank revised upwards its 2022 expectations for the rest of developing East Asia and Pacific region from 4.8 per cent to 5.3 per cent, thanks to a rebound in domestic demand and exports as countries relax their Covid-19 restrictions.
Vietnam's economy, which saw the second largest upward revision in East Asia, is expected to grow 7.2 per cent this year, up from the 5.3 per cent forecast in April. Malaysia has had its growth estimate pushed up to 6.4 per cent from 5.5 per cent.
However, slowing global demand amid rising inflation and recessionary risks is clouding the regional outlook for next year.
Aaditya Mattoo, the World Bank's chief economist for East Asia and the Pacific, said current policy measures such as subsidising fuel and food prices would offset pain in the short-run, but could do more harm long term.
"Policymakers face a tough trade-off between tackling inflation and supporting economic recovery," he said in a statement.
The World Bank is just the latest organisation to revise down its growth forecast for China, despite attempts by the government to spur economic growth ahead of the
20th party congress
in October.
In August, Standard Chartered and Goldman Sachs lowered their growth expectations to 3.3 per cent and 3 per cent, respectively. In July, the International Monetary Fund downgraded its forecast to 3.3 per cent from 4.4 per cent in April, in what is widely considered a benchmark estimate.
Few analysts believe China will meet the government growth target of "around 5.5 per cent", with even
Premier Li Keqiang
conceding the country is likely to fall short.
Neil Shearing, group chief economist at Capital Economics, called China's recent economic performance "dismal" in a recent update, adding he does not "expect the Chinese economy to grow at all" this year.
He highlighted constraints preventing policymakers from shoring up growth, such as recent moves by the People's Bank of China to offset a surging US dollar, as well concern about reinflating the property bubble.
"If anything, the direction of travel is away from the measures needed to reinvigorate growth," he said.