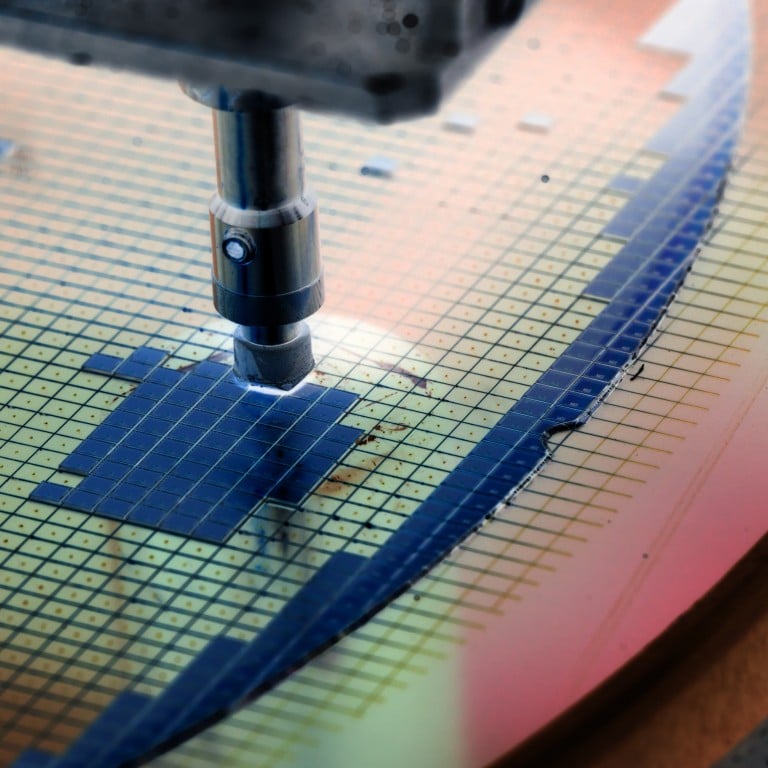 Brazil eyes Taiwan's semiconductor capital to grow advanced chip industry in Latin America's biggest economy
Taiwanese authorities and businesses want to unlock the 'potential' in Brazil's semiconductor market, and South America expansion brings them closer to the US
Brazil's tech sector, dominated by contract manufacturing, also requires computer chips that have been in short supply during the pandemic
Taiwanese officials and entrepreneurs from the global tech hub are talking with their counterparts from Brazil about working together to help Latin America's biggest economy develop its nascent semiconductor industry.
Taiwan has the capital and know-how to help Brazil realise its plans for building up a domestic semiconductor industry, according to reports following a business council meeting held in Taipei on Tuesday and backed by Taiwan's Ministry of Economic Affairs.
More cooperation with Taiwan would help Brazil grow its US$50 billion tech sector, which is now dominated by contract manufacturing that's often in need of chips, analysts say.
Taiwanese designers, makers and packagers of chips for the global market could, in turn, find new business in Brazil.
"It's a business opportunity, and not only that, it's also a diplomatic concern," said Liang Kuo-yuan, the retired founder of the Yuanta-Polaris Research Institute, a Taipei-based think tank. "Brazil is, of course, a major Latin American country, so its economic scale isn't bad."
Taiwan supplies about 60 per cent of the world's semiconductor chips. Because of chip shortages during the pandemic and declining Sino-US relations, Taiwanese chip firms face pressure from Western-allied countries to manufacture the tiny components closer to their markets and to decouple from mainland China.
Brazil and Taiwan did US$4.25 billion worth of trade last year, up 40 per cent over 2020, according to the Chinese International Economic Cooperation Association (CIECA), a Taipei-based trade group and event organiser. Brazil is Taiwan's top Latin American trading partner after Mexico.
Taiwan-based
Foxconn Technology
, the world's largest contract assembler of consumer electronics, operates an assembly plant in Brazil. Taiwanese developers of PCs and other tech also manufacture in the country.
Brazil's Ministry of Science, Technology and Innovation announced in April that it had plans to develop a semiconductor sector. Closures of a chip factory, a design house and a government-backed chip organisation had throttled earlier such ambitions.
"We hope [the plan] will strengthen cooperation with Taiwanese enterprises, increase chip manufacturing, lower start-up costs and improve the process of commercialisation," the CIECA had said in a preview to Tuesday's meeting.
Brazil is Taiwan's "best partner" in Latin America because it follows preferential tariff agreements with Argentina, Paraguay and Uruguay, the association added.
Entrepreneurs and government officials from both sides at Tuesday's event attested to the "potential" in Brazil's semiconductor market and said it could develop based on Taiwan's experience, according to a Taiwan government-run Central News Agency report that was confirmed on Wednesday by an event organiser.
"Brazil has a fairly resilient technology sector. And certainly, consistent with that, it has ambitions to develop microchips and other technology," said Evan Ellis, a research professor of Latin American studies at the US Army War College's Strategic Studies Institute. "Where that will lead in the near term is difficult to tell."
Brazil's tech sector focuses largely now on packaging and testing, which are "low-end" labour-intensive processes, said Brady Wang, an analyst with Counterpoint Research in Taipei. "To achieve substantive progress will take a while," he said.
Taiwanese investors may also need special incentives to locate in Brazil, Wang added.
An increase in exposure to Brazil, given its economic scale and 212 million population, will give Taiwan a glow in the West, said Chen Yi-fan, an assistant professor of diplomacy and international relations at Tamkang University in Taiwan. Brazil recognises China diplomatically but has consistently strong relations with the United States.
"Taiwan will generally welcome any kind of cooperation abroad," Chen said, adding that in this case, "they want to expand in South America to reach the US market".
Tuesday's meeting also touched on proposed Taiwan-Brazil cooperation in smart cities. Taiwanese companies are scoping out possible business in parts of Brazil where local government policies promote renewable energy and electric vehicles, the organiser said.