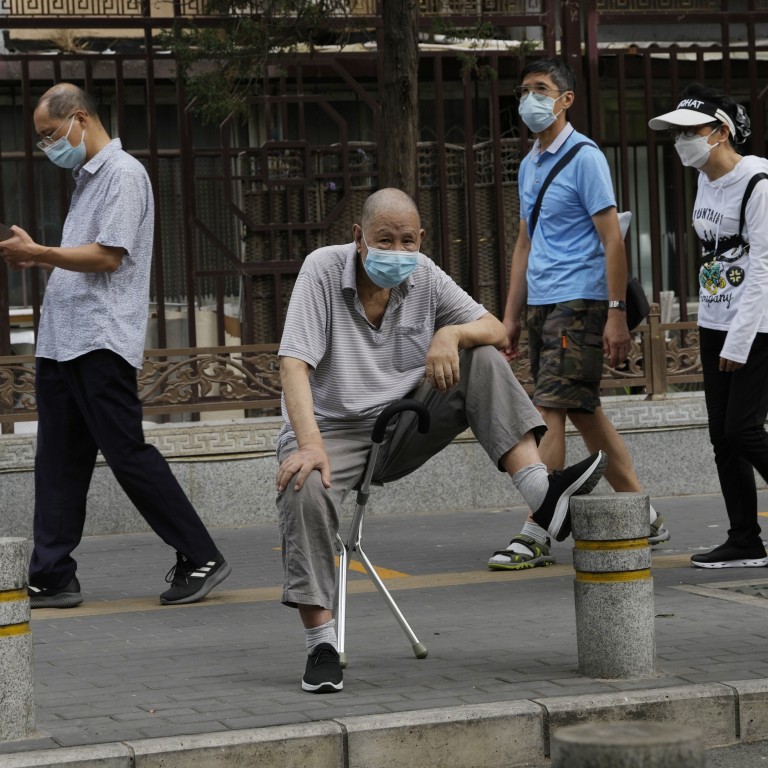 Chinese at retirement age are looking to rejoin the workforce, but are there enough jobs?
Some 68 per cent of older people say they have a strong desire to be employed after retirement age, according to a survey by 51 jobs
Chinese seniors may soon be competing in a job market that is already struggling to cater for tens of millions of university graduates
More than two thirds of Chinese at retirement age are keen to re-enter the workforce, a new survey shows, adding another potential stressor on the country's strained job market.
Whether out of financial necessity or a need to stay busy, 68 per cent of older people said they had a strong desire to be employed after retirement age, according to a report released on Monday by Chinese recruitment platform 51 jobs.
The results show Chinese seniors might soon be competing in a job market that is already struggling to cater for tens of millions of university graduates. The jobless rate for the group aged 16-24 remained at a near-record
high of 18.7 per cent
in August, official statistics showed.
According to the survey, more than 30 per cent of older Chinese want work to supplement household income, while 46.7 per cent said continued employment would help them cater to their "spiritual needs" by fulfilling social responsibilities.
Some 18.3 per cent said they were looking for work to ease pressure on their family's next generation.
The service and logistics sectors were the most popular areas to seek employment, especially for those without qualifications, the survey showed.
"Some jobs in the service sector, such as social caring, are quite suitable for older people because they tend to be more patient," said Professor Amy Y.M. Chow, associate director of the Sau Po Centre on Ageing at the University of Hong Kong.
Self-esteem and financial pressure on the family are the main reasons many elderly want to re-enter the job market, Chow said.
"They want to prove they still have something to contribute to society," she said.
"But now that the global economy is not promising, it's actually very difficult to put them back to work."
China's heavy-handed zero-Covid policy has hammered the economy, with gross domestic product growth falling to 0.4 per cent in the second quarter from a year earlier.
As a result, many companies are scaling back hiring, which is especially bad news for older jobseekers who are often subject to age discrimination.
People older than 60 accounted for more than a fifth of residents in 13 of China's 31 provincial-level jurisdictions last year, official figures showed. Citizens aged over 65 represented 14.2 per cent of the total population.
China, which will gradually delay the retirement age from 2025, wants people to work longer as its population greys and the workforce shrinks.
But many jobs in both the private and public sectors are open only for those
under 35
.
Age discrimination was cited as the biggest barrier to re-employment in the survey, with more than 41 per cent saying it had affected their ability to find job.
The same survey asked young Chinese how they felt about losing employment opportunities to older workers, but only 7.3 per cent were concerned.
More than 35 per cent of the young people supported their parents' goals of re-employment.
"In terms of the demand side, however, there are currently very limited jobs suitable for seniors' re-employment due to the restrictions imposed by companies on age, physical strength and skills," said Mao Feiyu, associate director of the China Institute for Employment Research.
Positions suitable for older people were generally thought to be highly skilled or senior management roles, he said.
However, he added that China's fast-developing digital economy has created a growing number of service jobs that do not have such strict limits on age or physical strength.