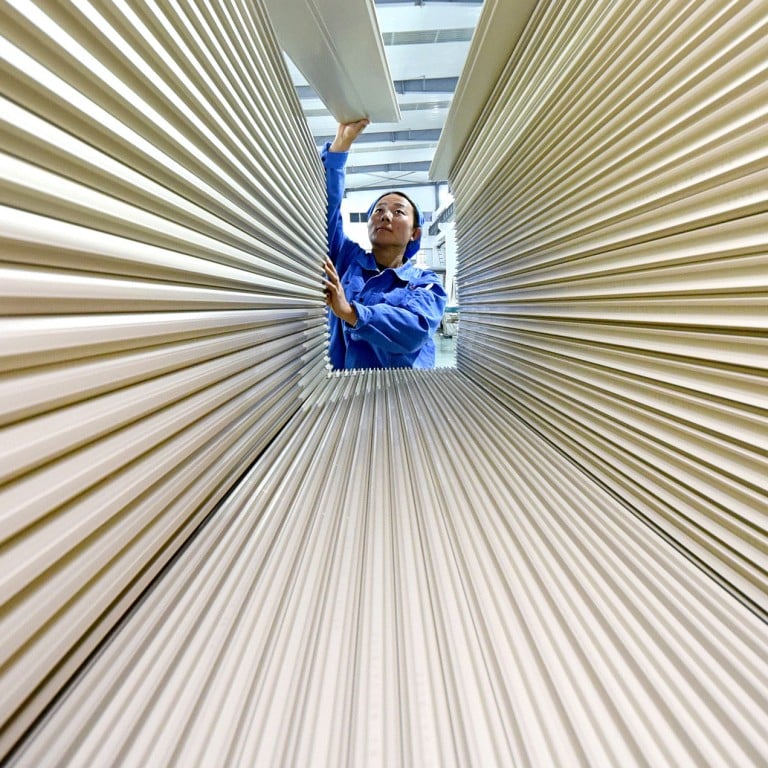 China's vows to support inbound investment fail to convince foreign firms already in the country, survey finds
As the world's second-largest economy emphasises self-sufficiency, concerns are rising that inward-looking priorities undermine Beijing's commitment to open up
From development-zone restrictions to environmental-protection policies, foreign investors lament 'noticeable problems in recent years'
Beijing's overly "draconian" strings attached to investment policies, while giving the cold shoulder to existing foreign investors in China, threaten to undermine its goal of drumming up more inbound investment, according to a survey from an independent multinational think tank.
The findings come as Beijing emphasised this week, during its
20th party congress
, that China remains
committed to further opening up
– a commitment made amid growing concerns that the world's second-largest economy is becoming more inward-looking, with security and self-reliance moving higher on the agenda of policymakers.
Multiple foreign firms with extensive experience operating in China have become convinced that the country has not fundamentally changed its policy on opening up and will not do so, according to field research conducted by Anbound, headquartered in Beijing.
"During their operation and development in China,
foreign investors
have still faced some noticeable problems in recent years," the firm's researchers warned on Tuesday.
A major complaint was that China had selected only part of its sectors to open to overseas investors, while imposing ill-advised restrictions in economic-development zones, the report showed.
China's economic-development zones have served as gateways into the country since the late 1970s, wooing foreign direct investment with preferential business policies that differ from those governing the country as a whole.
"All of the development zones in China have investment guides when attracting investment, but these guides have too many requirements and are sometimes too draconian," the researchers wrote.
They said that some environmental-protection standards in the country were even more stringent than those of Japan and Europe, and that this disparity was likely to undercut the enthusiasm of foreign investors.
Foreign businesses have called on economic-development zones to adopt more flexible environmental rules based on local conditions, rather than take a "one-size-fits-all" approach to management to avoid shutting out some industries as a whole, the survey showed.
"For example, due to the need for water, chemical companies' plans and development are inseparable from the seaside and riverside, but now the development zones of China's coastal cities unanimously do not welcome them," the report said.
Additionally, a number of already-settled foreign businesses in China are frustrated that they cannot receive similar preferential treatment as what authorities have offered to newcomers, the survey found.
"In terms of foreign-investment policies and services, it is hoped that [the government] will not 'love the new and forget the old'," the researchers said. "Foreign investors who have invested and operated in China, especially those who have been in China for many years, have established close ties with the Chinese market, enterprises and industries.
"They have partners in China and will even help train these Chinese firms to get bigger and stronger."
President Xi Jinping reaffirmed China's commitment to "high-standard opening up", touting that the country has been a leading magnet for global investment, while delivering
his work report
to more than 2,000 party delegates on Sunday.
"We will steadily expand institutional opening up with regard to rules, regulations, management and standards," he vowed.
The address showed that China would stick with its "established correct policies" in opening up and attracting foreign investment, Anbound researchers said.
Additionally, their survey found that foreign companies often do not have even-handed access to information about various types of aid and subsidies, compared with state-owned enterprises, and authorities were called upon to level the playing field.
"After providing the initial preferential investment policies, the government should provide more information to foreign-invested enterprises to guide them [on how] to obtain due policy preferences," the report said.
The report added that the Chinese government tends to have less communication with foreign companies after having initially welcomed them.
"At present, regular communication and visits by government departments to foreign investors are rarely seen," the report found.
China's top economic planning agency, the National Development and Reform Commission (NDRC), has pledged that authorities will improve exchanges with foreign business communities in the country.
"We will more proactively promote relevant policy measures to foreign-invested enterprises and build platforms for investment cooperation between them and local governments in various ways," Zhao Chenxin, deputy director of the NDRC, said on Monday on the sidelines of the party congress.
Although China has made great progress in its economic development during the past four decades, it should remain mindful of the requests of foreign investors and of the need for fair government services, Anbound researchers said.
"This is not only [about] the demand of foreign investors, but also the need for China's own development," they added.