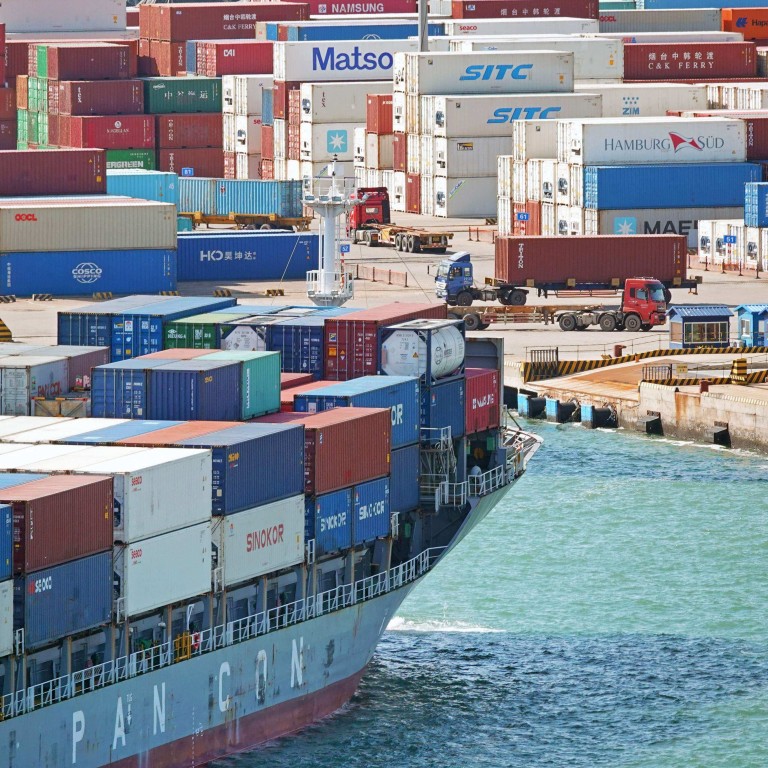 Norway taking the 'time needed' for China trade deal after years of frozen political ties
Norway says it will take the time it needs to consider 'issues at stake and how to safeguard interests' while negotiating with China
The Chinese Ministry of Commerce said in March 2021 that the two countries would 'complete negotiations as soon as possible'
Norwegian officials have said they need more time to negotiate a free-trade agreement (FTA) with China in a possible sign of intensifying scrutiny of Beijing among European nations, though Chinese officials said last year they expected to soon sign the deal after 18 years of discussion.
The schism underlines Beijing's keenness to sign trade deals that could help it ease falling gross domestic product (GDP) growth, while reflecting fears in Europe that China is fanning some of the world's economic woes, analysts say.
"The major headwind facing China is the trust issue," said Alexander Vuving, a professor at the Daniel K. Inouye Asia-Pacific Centre for Security Studies in Hawaii. "Norway has a distrust of China too."
Norway's Ministry of Trade, Industry and Fisheries told the South China Morning Post on Tuesday it will "use the time needed to consider the issues at stake and how to safeguard our interests" when talking trade with China.
In March last year, the Chinese Ministry of Commerce said on its website the two countries would "complete the FTA negotiations as soon as possible", after 15 rounds of talks.
At the time, negotiators had just spoken by video on trade in goods and services, investment and rules of origin – all common components of a bilateral FTA.
Both countries felt that speeding up negotiations would "restore economic growth and keep global industrial and supply chains stable", the commerce ministry said last year.
China has called Norway an "important trading partner in Northern Europe" and a major supplier of fertiliser, oil and seafood. China sells cars, electronics and garments to Norway.
Norway's trade ministry said digital meetings at the expert and chief negotiator level have carried on throughout the pandemic.
"Whilst good progress has been made in the negotiations during the past two years, it is still too early to say anything about the timeline for the possible conclusion of the FTA," ministry spokeswoman Hilsen Camilla Pettersen said in the statement on Tuesday.
Norway counts China as its seventh biggest trading partner, after several other countries in Europe, accounting for 5.8 per cent of total trade in 2021.
Exports to China reached US$9.3 billion last year, while China shipped US$4.4 billion worth of goods the other way, according to United Nations data.
Norwegian businesses value free-trade agreements as they improve foreign market access under a "transparent and stable framework", Pettersen said.
The International Monetary Fund has said China's annual GDP growth – once in the double digits – will reach just 3.2 per cent this year.
While Beijing looks for new trade opportunities, European Union leaders are increasingly wary of over-reliance on China for critical products – something that has been driven home by the bloc's reliance on Russian energy.
"The big thing for Europe is the Ukraine war and the surprising support China has shown for Putin's position," said Dexter Roberts, a senior fellow at the Atlantic Council's Asia Security Initiative.
Trade officials in Norway as well as other parts of Europe should now see China as an economic opportunity, said Victor Gao, vice-president of the Centre for China and Globalisation in Beijing.
"Ever since the normalisation, both China and Norway have been handling the bilateral relations more cautiously without losing their heads so easily," Gao said. "Europe is facing headwinds in its economic development. China is one of the few markets that can really put a lot of steam into the economy."
Chinese products will be relatively cheap for European nations, Gao said, including wind and solar power equipment. Norway and China are "complementary to each other" and Beijing wants more FTAs, he said.
Pettersen, Norway's trade spokeswoman, declined to provide details about what she called "the state of play" in negotiations.
China is putting more faith in bilateral trade deals as multi-country agreements look riskier, said Zennon Kapron, Singapore-based director of financial industry research firm Kapronasia. The 11-nation Comprehensive Progressive Trans-Pacific Partnership has not admitted China, for example.
"When you look at China's trade relations in other parts of the world, there's a lot of uncertainty about existing alliances," Kapron said.
"China is effectively hedging bets that if these larger agreements fall apart, they would have something to fall back on."