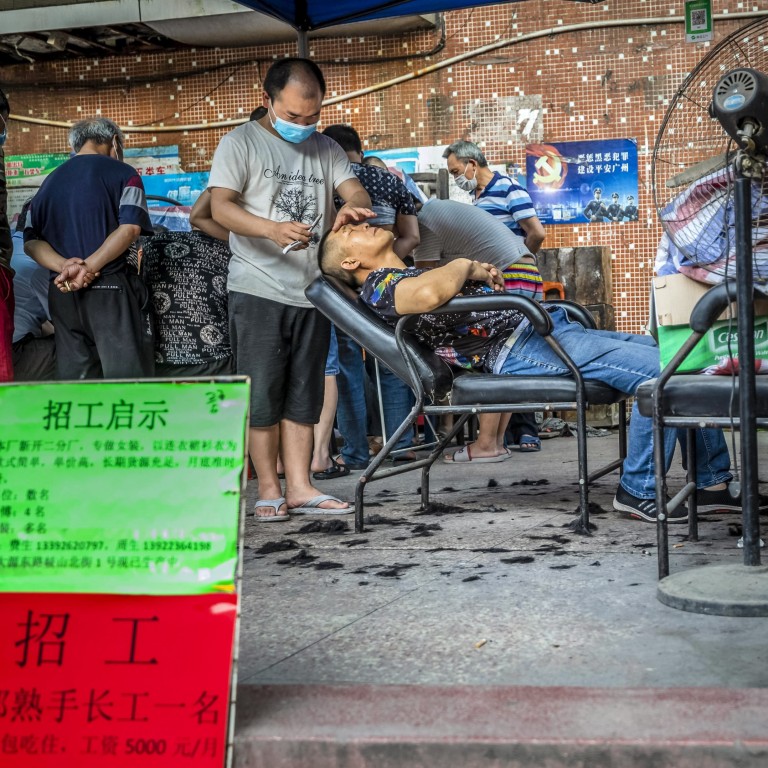 China's renewed support for self-employed seen as only short-term fix as long as zero-Covid remains
Outgoing Premier Li Keqiang on Tuesday signed a State Council decree to update regulations for self-employed businesses which had been in place for 11 years
The 111 million self-employed people China, seen as a key part of the economy, have struggled amid the economic downturn and stringent coronavirus policies
China's renewed pledge to support self-employed businesses struggling amid the coronavirus-induced economic downturn has been met with a muted response as it is seen to only offer short-term relief as long as Beijing's zero-Covid policy remains.
The updated regulations, signed via a State Council decree by outgoing Premier Li Keqiang on Tuesday, introduce more content on equal treatment for self-employed businesses, while also reducing the threshold for sole proprietors to set up a small business.
The new "Regulation on Promoting the Development of Self-employed Businesses", which had been in place for 11 years, will take effect from Tuesday and also includes promises for further tax and financial help.
"The document is still more of an institutional arrangement that is not designed to quickly recover the financial losses of the self-employed … but to support its economic development for the long-term," said Ding Shuang, chief economist for Greater China and North Asia at Standard Chartered Bank.
"In the short term, this regulation will improve the economy, but we can't rely on this alone, since the main constraint is still the pandemic policy, and ultimately it will depend on whether the Covid control can be further relaxed."
The changes
represent Beijing's latest attempt
to protect the so-called capillaries of China's economy, which have struggled amid the economic downturn and stringent coronavirus policies.
The 111 million self-employed people in China account for two-thirds of all market entities, offering jobs for nearly 300 million people in September, according to data from the State Administration for Market Regulation.
"Clients have less money than before, they are more conservative with their budgets and unwilling to spend huge on materials, so this has a big impact on sellers like us who are targeting the middle class and above," said Lu Jingtao, a 24-year-old luxury home designer from Ningbo in eastern China's Zhejiang province.
"I do hope the country can increase more support for us and relax the loan restrictions," he added.
The new State Council document included several mentions of financial support from financial institutions and local governments for self-employed businesses to help with labour and rent costs.
But for a carpet shop owner in Xinjiang province, financing is not the main concern as the 24-year-old has been unable to run his business under almost three months of lockdown.
"What I really need is the market atmosphere. Only if cities circulate [with people] then there will be human flow which can bring consumption, otherwise where will the money inflow come from without people?" said the shop owner, who asked not to be fully identified due to the sensitivity of the issue.
China's heavy-handed coronavirus policies amid the economic downturn have continued to raise the operating costs for small business owners, according to a survey published in April by the Hangzhou government focusing on the city's Fuyang district.
"Most self-employed people are under enormous pressure to survive," the survey said.
The survey showed 5,155 self-employed businesses closed in the district last year, an increase of 46.03 per cent compared to a year earlier, due to a rise in commodity prices which pushed up the cost of goods.
Another 1,127 self-employed businesses closed in the first quarter of 2022, up by 32.43 per cent from the previous year.
A previous survey highlighted similar issues despite government support as "the implementation is not ideal at the moment and the bottom class is receiving limited benefits".