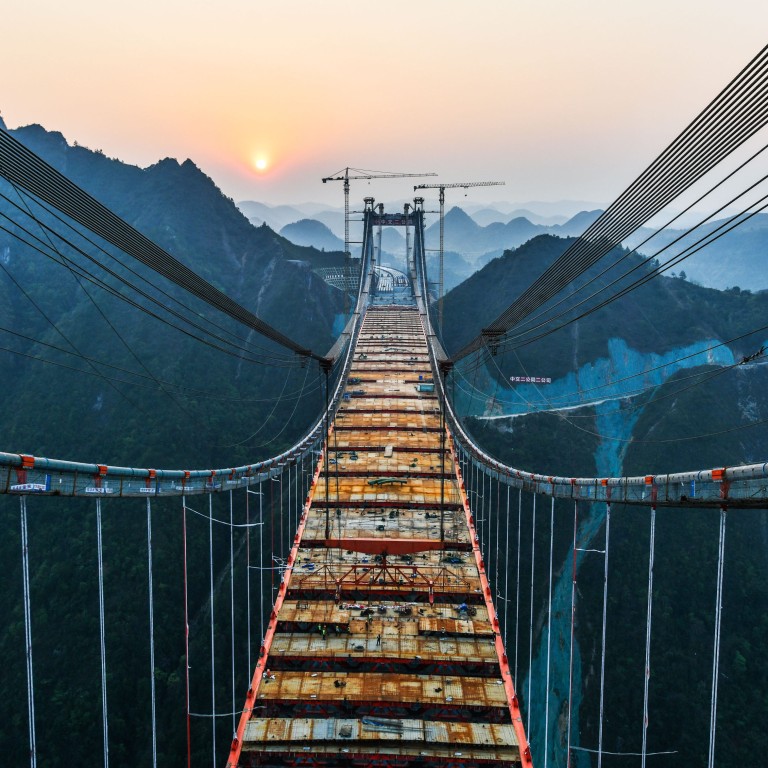 China seeks to allay private sector fears with promise to 'enhance investment confidence'
Private investment will be encouraged for key infrastructure projects such as railways, highways, ports and terminals, top economic planning agency says
Over the past two years, private sector investment has been suppressed by Beijing's regulatory crackdowns on various sectors and zero-Covid policy
Beijing has pledged to support more private investment in critical sectors that have long been monopolised by state capital, amid weakening business expectations and a reluctance to spend among private firms.
Private investment will be encouraged in key infrastructure projects such as the construction of railways, highways, ports and terminals, the National Development and Reform Commission (NDRC) said on Monday.
The nation's top economic planning agency also said the government will support private companies to undertake nationally significant scientific and technological innovation, as well as take part in stabilising critical supply chains.
"Increasing policy support, using market methods and reform measures to stimulate the vitality of private investment, which will help mobilise the enthusiasm of all parties to invest, stabilise market expectations, increase employment, promote high-quality economic development, and help achieve Chinese-style modernisation," the NDRC guidance said.
While the pledges are not new, the
private sector
has traditionally been excluded from most major infrastructure projects due to public security concerns.
In January, China's first ever private capital-controlled railway went into operation in Zhejiang province.
The budget for the 266.9km (166 mile) railway was more than 40 billion yuan (US$5.5 billion), which was funded through a public-private partnership, including private company Zhejiang Fosun Commercial Development Company.
The NDRC document said more financing support would be available for private companies and their operational and investment environment would be improved.
"[It is necessary to] strengthen publicity and guidance, respond to market concerns in a timely manner, stabilise market expectations, enhance private investment confidence, and promote high-quality development of private investment," the NDRC said.
"[It is also necessary to] protect the property rights of private enterprises and the rights and interests of entrepreneurs in accordance with the law."
A pillar of China's economy, the private sector contributes more than half of the country's tax revenue, 60 per cent of gross domestic product, 70 per cent of the technology innovation and more than 80 per cent of urban employment.
But over the past two years, investment from the private sector has been suppressed by Beijing's
regulatory crackdowns
on various sectors, such as real estate and technology, as well as its prolonged zero-Covid policy that has hit the service industry – where private firms are concentrated – particularly hard.
Economic pressure has been mounting since the second half of 2021 and private firms appear to be bearing most of the pain. In comparison, many state-owned enterprises have remained largely intact.
In the first three quarters of the year, the gap in fixed-asset investment growth continued to widen between the private and public sectors, with private investment expanding by 2 per cent, far behind the 10.6 per cent increase by state-controlled firms.
While officials described the regulatory crackdown as necessary to avoid financial risks, experts say the result has undermined the motivation for growth in some sectors.
More recent concerns have been sparked by uncertainty about China's push for "common prosperity", which Beijing has denied will involve a Robin Hood-style redistribution of wealth.
During the opening ceremony of the 20th party congress last month, President Xi Jinping vowed to double down on Beijing's support for the private economy in his widely watched keynote report.
"We must unswervingly encourage, support, and guide the development of the non-public sector, and we will work to see that the market plays the decisive role in resource allocation," Xi said.