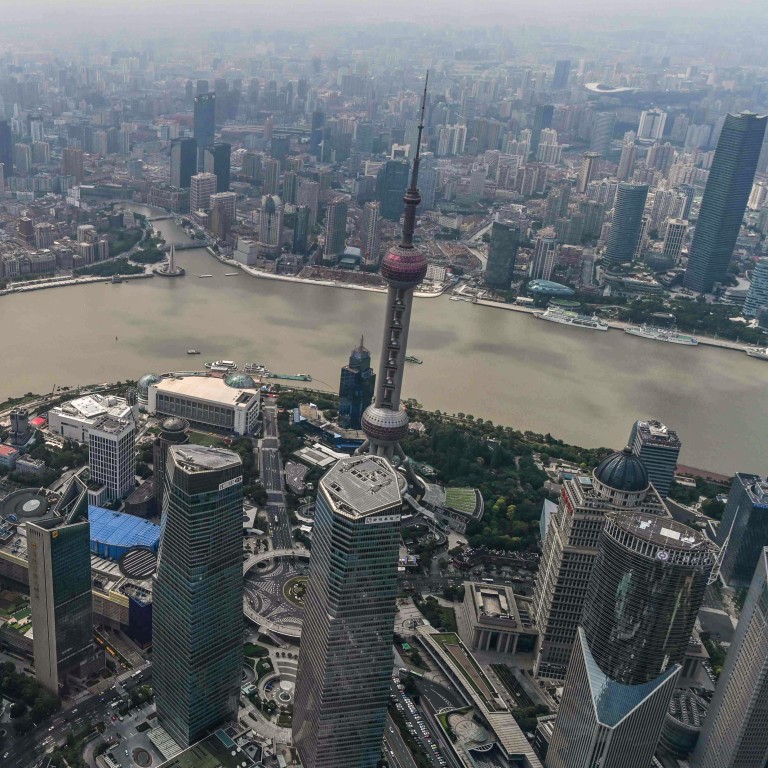 China touts global business aspirations for Yangtze River Delta, with safeguards for foreign investors
China's top economic planner unveils multi-year effort to restore market confidence, encourage investment and punish attempts to quell competition
But a restrictive zero-Covid policy continues to loom large, having already taken a hefty toll on business and livelihoods in the Yangtze River Delta, which includes Shanghai
China is revving up its charm offensive to lure private and international investors, with the unveiling of a three-year action plan to turn an economically vital region – the Yangtze River Delta – into an internationally competitive business environment.
It is one of the
latest initiatives
by China's top economic planner, the National Development and Reform Commission (NDRC), to restore market confidence and stabilise economic growth, and these include directives to encourage private investment and punish local authorities found to be restricting competition.
Further measures are also expected to enhance regional interconnectivity and dismantle market barriers. But for now, analysts are questioning what sort of impact the three-year plan may have, particularly as coronavirus disruptions have shown no sign of abating.
In its online statement on Thursday, the NDRC laid out intentions to realise the free and orderly flow of materials and other resources in the Yangtze River Delta by 2025, while also eliminating administrative barriers in the area – the goal being to build a
unified and open market system
.
"We must adhere to the equal treatment of market players and stabilise their expectations," the commission said. "Efforts shall be made to clean up the differential treatment of enterprises … and prevent the abuse of administrative power.
"A system to review fair competition should be put in place, together with complaint, publicity and inspection arrangements."
The Yangtze River Delta, comprising Shanghai and the three neighbouring provinces of Jiangsu, Zhejiang and Anhui, accounts for roughly a quarter of the nation's gross domestic product and more than a third of its exports.
It has been a key area in the advancement of Beijing's development strategies. Earlier this year, Zhejiang – one of China's richest provinces – outlined a strategy to narrow its wealth gap by 2025, and it has been touted as an example for the rest of the country in leadership's common-prosperity push.
"An action plan in such an already high-standard region will be a good demonstration of China's business environment, and it will also help boost the establishment of a national unified market," said Pan Xiangdong, chief economist with the Beijing-based Qilai Research Institute.
There could be more cooperative regional efforts to tear down administrative barriers, coordinate business development, and boost investment and financing, he said.
While an intercity railway network has shortened the travel period in the region, local authorities have also stepped up their cooperation in the setting of various business standards, including equal public services for migrant workers.
The Yangtze River Delta Integration Index, released this week, increased by 6.5 per cent from a year prior – its fastest growth rate in three years. Released by the China Academy of Urban Planning and Design as a way to gauge integration in the region, the index has nearly doubled in the past decade.
The NDRC's announcement comes amid growing calls to refine China's business environment, as market confidence has been left shaken by the central government's unwavering adherence to its zero-Covid policy this year. Particularly, lockdowns of Shanghai in April and May led to an
outcry among foreign investors
over supply-chain disruptions, living environments and personnel mobility.
The commission also vowed to better implement the so-called negative list system, which details forbidden or restrictive areas for foreign investment, and which has been shortened in recent years.
The NDRC said it would improve the complaint mechanism, protect legitimate interests and build a platform for global investors.
In a separate online statement, the commission released 23 local violations of fair-competition policies, using them as an opportunity to rectify local operations.
Meanwhile, the nation's pandemic-control policy was further refined following Thursday's meeting of the seven-member Politburo Standing Committee, the top decision-making body, headed by President Xi Jinping.
"With a more scientific approach to controlling the pandemic, market confidence and vigour will recover gradually," Pan predicted.