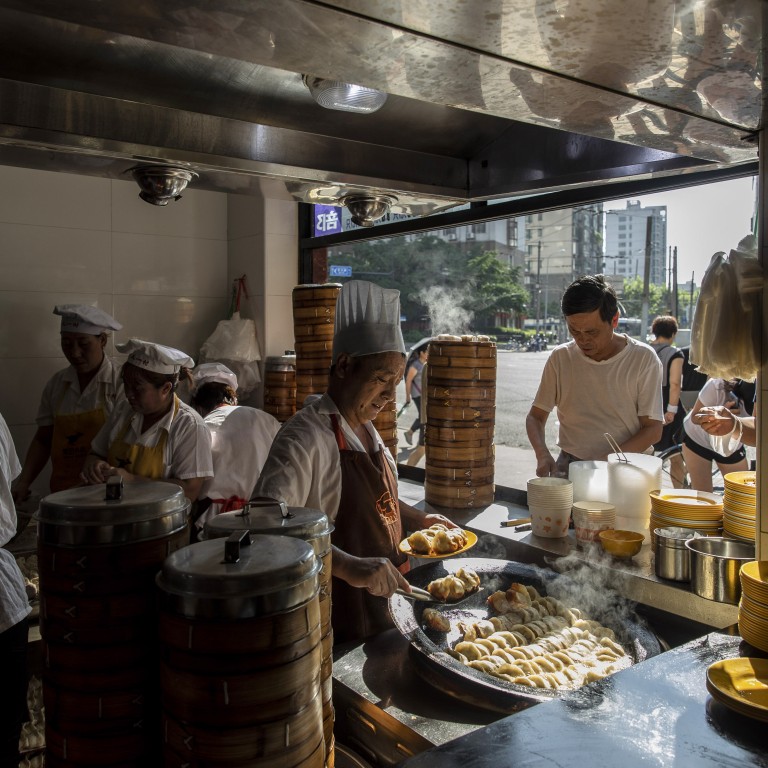 China's Covid-19 lockdowns still weigh heavy on small firms, despite promise of more bank support
Chinese authorities have begun rolling out a raft of measures to help micro- and small-enterprises (MSE), including extending loan repayments
But that may not be enough for the country's MSEs, who are struggling with revenue and cash flow due to wide-ranging coronavirus restrictions
Not even a three-month grace period on his fast-maturing loans is enough to brighten the day of small business owner Jason Wang.
With debts of more than 7 million yuan (US$982,000) to multiple banks, the extension is of little help when repeated Covid-19 lockdowns are disrupting the cash flow of his medical supply company.
"You still have to pay it back when the time comes," said the resident of Liaoning province in China's northeast.
Wang's company is one of more than 40 million micro- and small-enterprises (MSE) regarded as the backbone of China's private sector and a major source of jobs. This segment of the economy has borne the brunt of weakening demand and repeated lockdowns under Beijing's stringent
zero-Covid policy
. Many small firms are also struggling to borrow from banks as the economy slows.
To help them reduce their financing burden, authorities have begun rolling out a raft of measures to help. Banks have been urged to offer more credit support by increasing lending of "inclusive loans" tailored for MSEs, which are capped at 10 million yuan.
And on Monday, six government departments including China's central bank, the finance ministry and top economic planner said loan repayments due in the fourth quarter can be extended to June next year.
Despite the supportive policies, many small business owners say in practice getting money from banks is still hard. More importantly, it does not solve their fundamental problem: three years of business-wrecking coronavirus curbs.
For Wang, whose business has suffered as hospitals cut budgets due to tightening financial conditions, applying for loans earlier this year has been cumbersome, especially as his company is relatively new and has little record of cash flow.
"The banks still have lots of restrictions despite the policy encouragement," said Wang, who eventually secured one loan after trying at least five banks. "For example you need collateral, which is usually a property that is owned by you, and even with such collateral, they may still reject you because of the insufficient cash flow."
Banks, meanwhile, are struggling to find qualified candidates for lending.
"There are a lot of MSEs that need money, but many of them cannot meet the various conditions, such as a good credit record or the company is too young," said a bank manager based in Liaoning, who spoke on condition of anonymity as he was not authorised to speak to the media.
As China's economy slows, many companies have delayed expansion plans, which has suppressed demand for loans from potential clients with good credit scores, he said.
"For firms with good conditions, they don't want to expand so they don't need money. For those who want to get loans, they do not meet the conditions," he said.
Still, fuelled by low interest rates and Beijing's regulatory directive, inclusive MSE loans have been on the rise in recent years, accounting for 12 per cent of total loans last year, up from 8 per cent in 2018, according to a note by Fitch Ratings in April.
At the end of the third quarter, the balance of inclusive loans to MSEs was 22.9 trillion yuan, growing 24.1 per cent year on year, according to data from the China Banking and Insurance Regulatory Commission.
In the first nine months, 3.86 trillion yuan of inclusive loans were granted to MSEs, more than the total amount disbursed last year, an official from the banking regulator said during a press conference on Tuesday.
Apart from the rise in volume, the official said the problem of insufficient financial services supply is also gradually improving through the increase of first-time loans, credit loans, renewal loans, and medium and long-term loans for MSEs.
"[We] urge banks to provide initial loan support to non-loan holders, to provide credit loan support to MSEs that lack mortgage guarantees, to provide renewal support for those still need funds after the loan expires, and provide medium and long-term loan support to the ones that need technology and equipment investment and upgrade," the official said.
More than 60 per cent of inclusive loans issued in China are provided by small- and medium-sized banks, which are facing liquidity risks because the slowing economy weighs on smaller firms the most.
Rising MSE loans amid relaxed underwriting standards could expose small rural commercial banks to intensified risks, Fitch said.
In Monday's notice, China's central bank also vowed to deploy various monetary tools to keep liquidity reasonably ample in the banking system, and urged financial regulators to implement differentiated policies to MSEs, such as assessing their non-performing loans case by case.
Despite announcing 20 measures to ease coronavirus rules last week, Beijing has vowed to stick with its zero-Covid strategy, giving no indication of when it will be lifted.
China logged more than 24,000 new coronavirus cases on Thursday, including in major cities like Guangzhou, Chongqing and Beijing, leading to more virus restrictions and hurting business.
In October, China's retail sales fell by 0.5 per cent, below expectations of a rise of 1.8 per cent and down from 2.5 per cent growth in September, according to figures from the National Bureau of Statistics.
In Zhengzhou in central Henan province, home to the
world's largest iPhone factory
, a month-long outbreak has led to excessive controls that have severely disrupted the local economy.
Some banks there have implemented a loan repayment deferral policy for MSEs, truck drivers and individuals with home loans.
But that is of little consolation for Chen Jiankun, who has only been able to operate his billiard room for six months this year.
"Entertainment venues are the first to close and last to open if there's an outbreak," Chen said. "Even if I don't operate, I still need to pay for the rent and utilities. I'm losing money.
"Lockdown is only one of the reasons. Now people don't have money and are afraid of infection, so they don't come and play [even when I open]."