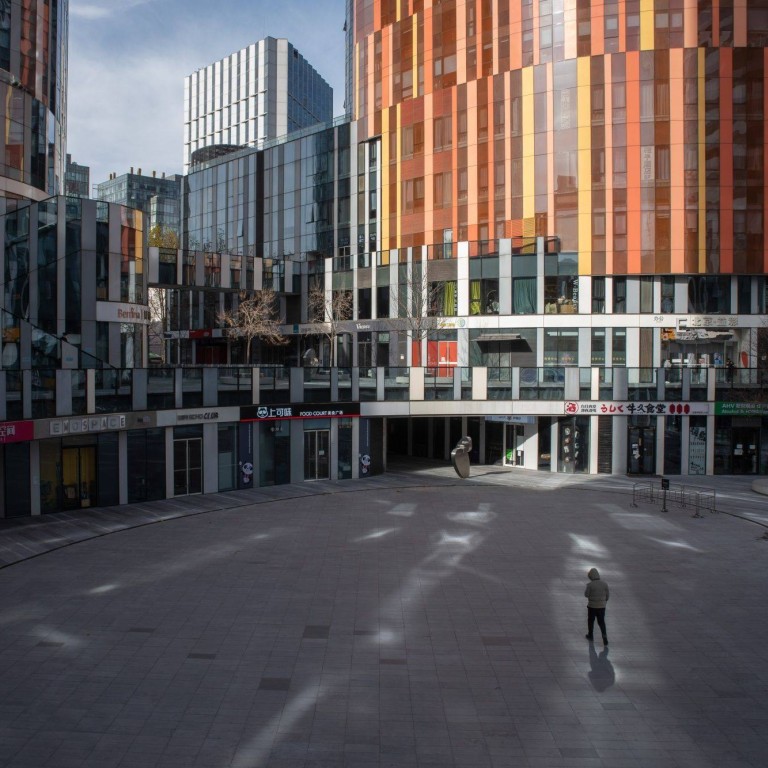 Coronavirus: China's road to economic recovery 'slow, costly and bumpy' despite new phase of Covid controls
Economists say while Beijing has taken a stride towards reopening, a full economic rebound is still a way off
EU Chamber of Commerce in China says Beijing wasted 'at least one year' in preparing for herd immunity
A little over three years since the
first known case
of Covid-19 in China, Beijing has given the strongest signal yet it is winding down its hard-line zero-Covid policy – long seen as the key to full economic recovery.
Economists say while Beijing has taken a stride towards reopening, the path to recovery will be slow and bumpy as infections soar over the next few months.
On Wednesday, Vice-Premier Sun Chunlan, who leads the country's pandemic response, said China's virus control measures were
entering a new phase
as the nature of the virus weakens and vaccinations become more widespread, according to the state-backed Xinhua News Agency.
Noticeably, the report made no mention of the "dynamic zero-Covid policy" – a fixture in official narratives on pandemic control over the past year.
Though markets immediately
welcomed the news
, some analysts are striking a more cautious tone.
"We caution that the path to 'living with Covid' may still be slow, costly and bumpy," said Lu Ting, chief China economist at Nomura. "Covid might be more infectious in winter, switching the narrative takes time and a surge of infections and disruptions may be inevitable."
Lu said a real economic recovery, led by a rebound of domestic consumption, might only come when coronavirus infections start to plummet.
"When zero-Covid ends, and the infection cases, for example, come back to tens of thousands cases – undoubtedly, a real reopening may lead to millions of cases – then we will enter a stage of entirely getting rid of the pandemic, after that there will be an obvious economic rebound," he said.
The European Union Chamber of Commerce in China said the government had wasted "at least one year in preparing the ground for herd immunity".
"If restrictions are lifted before herd immunity has been achieved, China risks a significant spike in Covid-19 related illnesses," the chamber said in a statement to the Post, adding that a vaccination campaign should be rolled out for the entire population in China.
"This would put an enormous strain on its health system and likely lead to even more stringent virus controls being imposed, which would strangle supply chains, as witnessed throughout the first half of 2022.
"The resulting impact on business operations, and the damage it would do to China's economy, would be harmful. We hope that this transition can be conducted in a transparent manner, and that the government is listening to the market."
Despite Beijing's repeated pledges to balance economic growth and pandemic control, stringent lockdowns, excessive mass screenings and quarantine have exhausted public patience and triggered rare protests in major cities and on university campuses around the country.
Sun's remarks, which were released on Wednesday night, immediately triggered a rally of US-listed Chinese stocks, with the yuan also strengthening against the US dollar.
The rally continued on Thursday on both mainland and Hong Kong stock markets, led by the consumption sector.
The service sector has been the biggest victim of three years of zero-Covid policy, with social mobility restricted whenever there was an outbreak.
The manufacturing sector, which had benefited from an increase in foreign demand in the initial stages of the pandemic, also started to struggle this year, facing dwindling exports and more severe supply chain disruptions as the virus became more infectious.
Chinese government advisers say the economy must be put back on track as soon as possible to avoid a prolonged slowdown.
Economists with investment banks Goldman Sachs and UBS expect China's gross domestic product to increase by 4.5 per cent in 2023, with Morgan Stanley at 5 per cent and Nomura slightly more conservative at 4 per cent.
Guangzhou took its first steps towards easing virus control measures on Wednesday, lifting lockdown restrictions and relaxing mandatory testing requirements.
The search for flight and train tickets from Guangzhou soared on multiple platforms after the announcement.