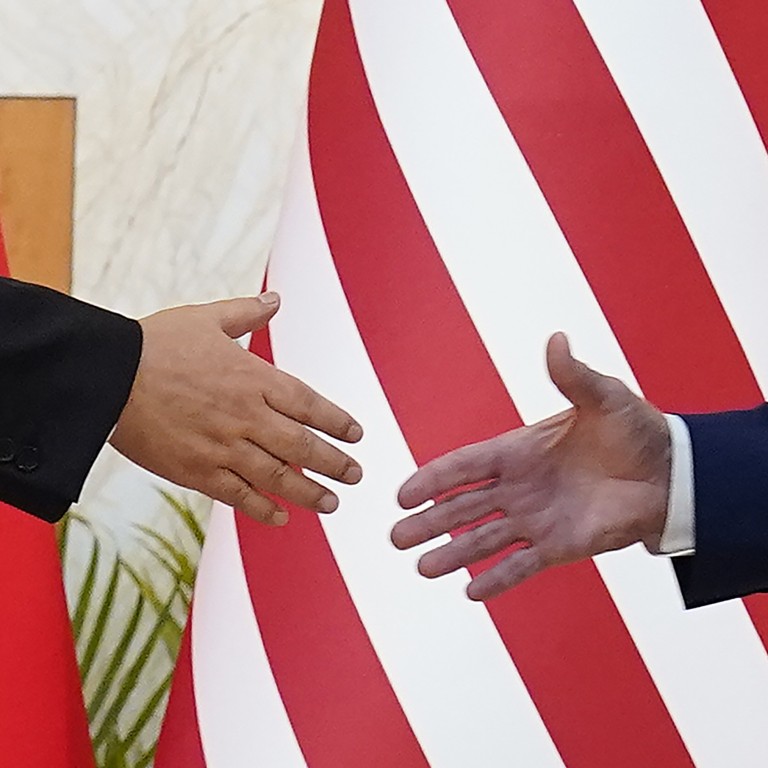 US-China trade war: small American manufacturers desperate for dialogue to resume as tariffs take their toll
More than four years' worth of tariffs by Washington have some private firms clamouring for Joe Biden to lift or renegotiate punitive measures on Chinese goods
Momentum for a limited removal of the tariffs stalled this summer as unions sought to keep them in place, but US firms are hopeful for targeted relief in 2023
Manufacturers in the United States are hopeful that the Biden administration will seize a "window of opportunity" to engage in constructive dialogue with China and address the protracted trade war between the world's largest economies.
The renewed hope comes after President Xi Jinping
met with
his US counterpart, Joe Biden, at the Group of 20 (G20) summit in Indonesia last month. However, there is not much time before campaigning kicks off for the 2024 US presidential election.
"The US and its Western partners should engage with China on trade and keep working together," said Mitchell Spencer, president at Polaris Rare Earth Materials, who set up his rare earth business in the US state of Indiana with a Chinese partner 21 years ago.
Over the past four years, "extremely painful" US tariffs have cost Spencer's business about US$200,000 annually, because one of the parts that it imports is on the punitive tariff list.
US manufacturers have readjusted their strategies to navigate through the more difficult business environment caused by Washington's imposition of up to 25 per cent tariffs on hundreds of billions of dollars worth of Chinese goods since 2018.
These strategies include exploring new export markets, reducing imports from China and passing on additional costs to customers.
"There's not much we can do," Spencer said. "We may have to endure it until both governments renegotiate the tariffs.
"There may be a one-year window of opportunity prior to the next US political campaign."
In the US state of Alabama, Kurt Lammon's Polyvance, which specialises in plastic repair and refinishing products commonly used in automobile repairs, is currently looking to boost exports to the world's largest automotive market.
"Right now, we have one customer in China," the company's president explained.
Meanwhile, Lammon said his company has been importing fewer products from China. This has freed up cash to buy from American suppliers, allowing Polyvance to avoid the import tariffs imposed on Chinese parts and goods.
Like some other foreign investors in China, Lammon has explored the so-called
China plus one strategy
by looking into Vietnam, but his company has not found "anything similar to the Chinese vendor".
"We're not like Apple or Foxconn that we can move operations around," he added. "I really hope that Biden will make some changes [because] the political situation in America is not reasonable."
Last month, China's Ministry of Commerce said that minister Wang Wentao had "
constructive exchanges
" with US Trade Representative (USTR) Katherine Tai in Thailand on economic and trade issues following the meeting between Xi and Biden.
Benjamin Kostrzewa, a former assistant general counsel with the Office of the US Trade Representative who is now a foreign legal consultant with the Hogan Lovells law firm, said that the momentum for a limited removal of the tariffs stalled this summer.
But he said there is still hope that US manufacturers can get some targeted relief, "especially since this appears to be the last time during the Biden administration that the tariffs will be reviewed".
As part of its statutorily mandated four-year review of the Section 301 tariffs, which apply to more than US$350 billion worth of annual imports from China, the Office of the US Trade Representative has been seeking input from companies and importers on whether, and how, they should continue, modify or rescind the tariffs.
"Companies seeking relief should endeavour to put in their comments addressing the 301 process issues before the January deadline," Kostrzewa advised.
In July, during the early phase of the USTR's four-year review, Biden's team was considering whether to cut tariffs on Chinese imports to ease surging inflation. But this decision was complicated by the USTR receiving
more than 400 requests
to keep the tariffs in place.
Many of these requests came from unions, which make up a key constituency for Biden, who has described himself as the most pro-labour president ever.
Craig Allen, president of the US-China Business Council, expressed hope that both sides will resolve their trade issues in a constructive manner.
"Biden's internal decision will affect the country's policy towards China. We hope that governments from both countries can get involved in dialogues again after the '
two sessions
' gathering in March next year," he added, pointing to a new trade mechanism between the two countries that both leaders discussed at the G20 summit.
Further complicating the issue is the fact that US Treasury Secretary Janet Yellen and Tai hold different views on imposing the tariffs, with
Yellen having said
that cutting the duties could bring down prices, while Tai did not give any sign of removing the tariffs after the G20 talk between Xi and Biden.
Regarding the US export control rules imposed
on the semiconductor sector
, industry players expect that such restrictions will apply only to hi-tech and politically sensitive sectors.
Spencer with Polaris Rare Earth Materials said that "there needs to be more careful long-term planning on the development of the US manufacturing sector" before the government implements every related policy.
"US government officials have publicly signalled that similarly strict rules could be implemented on other technologies – artificial intelligence, quantum computing, and other strategic industries, for example," Kostrzewa said. "The timing and scope of those rules, however, remain in discussion."