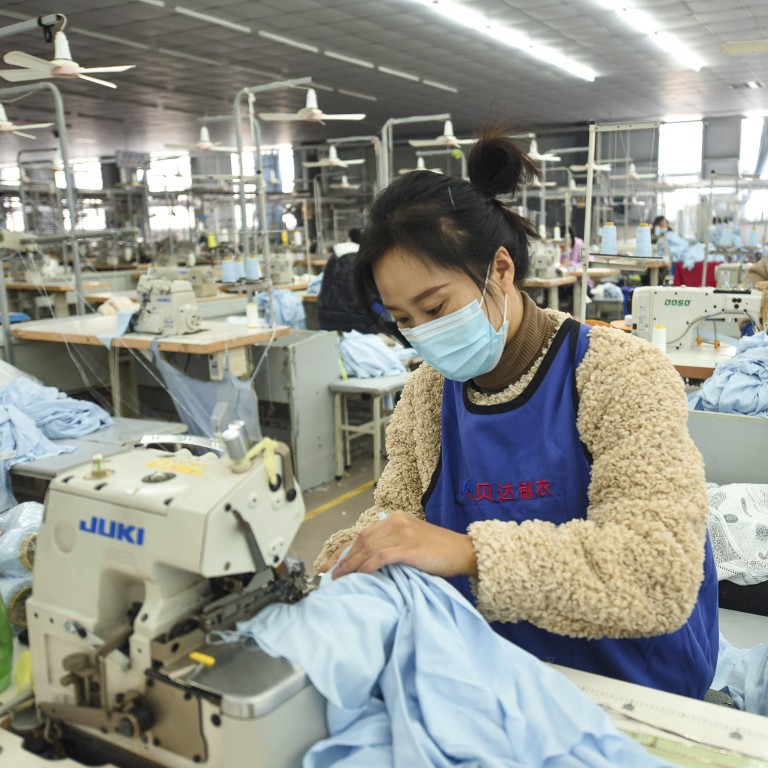 China's private sector confidence 'pivotal' to economic recovery as a global recession looms
Improving expectations in the private sector is key to economic recovery, and stronger signals are needed from Beijing, economists say
Private businesses in China are under enormous pressure following three years of strict coronavirus controls and regulatory action
Beijing should focus on revitalising its beleaguered private sector to stabilise economic recovery, Chinese economists and policy advisers say.
Private businesses in China are under enormous pressure following three years of strict coronavirus controls, as well as regulatory action against the property sector, platform companies and private tutoring.
Expectations have dimmed further as a global recession looms and tensions with the United States show no sign of easing.
Liu Shangxi, director of the Chinese Academy of Fiscal Sciences, under the finance ministry, said improving confidence in the private sector is essential for economic recovery, and stronger signals are needed from Beijing.
"Whether in terms of economic growth, employment, fiscal revenue, or innovation, the role of private investment and private enterprises is pivotal," Liu said at the Sina Finance 2022 Annual Conference on Wednesday.
China's private firms contribute more than 50 per cent of the country's tax revenue, 60 per cent of gross domestic product, 70 per cent of technological innovation, 80 per cent of urban employment and 90 per cent of market entities.
The central government recognises the importance of private firms, and Beijing said the sector must be "strengthened" at the 20th National Congress in October, Liu said. Such a reference has been "rarely seen in the past", he added.
Unless the government lifts expectations and confidence among entrepreneurs, the effect of macro policies will be greatly reduced, Liu said.
Beijing pledged to shore up the faltering economy and boost market confidence next year at a Politburo meeting last week. Investors have been calling for more effort to address policy uncertainty and unpredictability, and mitigate the economic headwinds in 2023.
While Beijing's shift on zero-Covid last week has been welcomed by businesses, question marks still hang over implementation of new virus rules.
Some companies believe they will soon be able to restore manufacturing and commercial activities to pre-lockdown levels in 2019, while others fear sudden lockdowns as cases surge following the easing of restrictions.
British companies
in China are calling for clarity on recently relaxed coronavirus restrictions to help reverse pessimism among businesses.
China's "common prosperity" policy, which aims to reduce wealth inequality, has raised further concerns in the private sector, even though Beijing has denied this will involve Robin Hood-style redistribution of wealth.
Li Daokui, director of the Institute for Chinese Economic Practice and Thinking at Tsinghua University, also stressed the importance of boosting the vigour of the private businesses.
"The enthusiasm of the private sector must be enhanced, not only protected. After all, this is the sector that creates the most jobs and pays the most taxes," Li said at the same meeting.