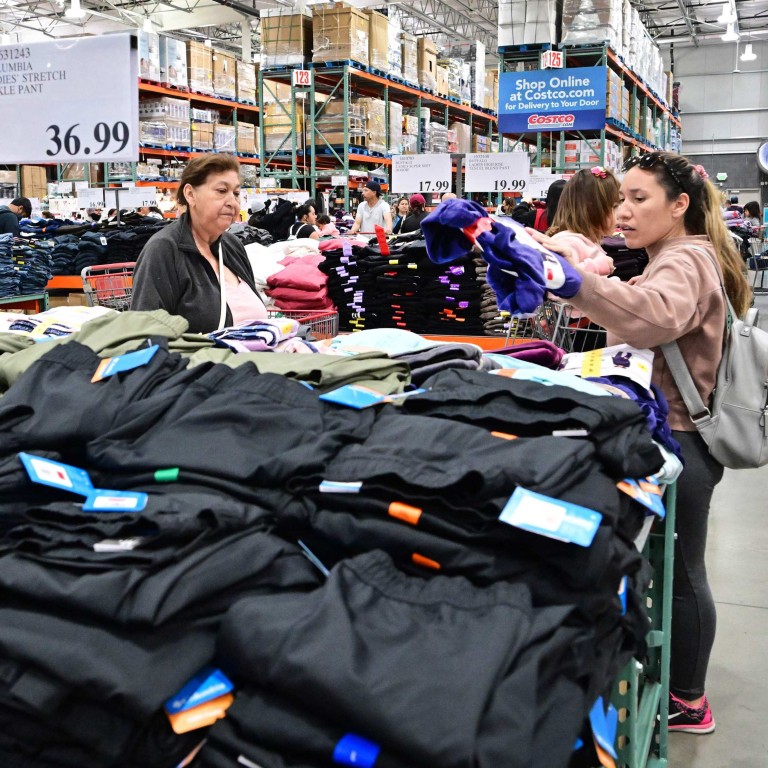 US-bound exports from China's Xinjiang drop 64 per cent, monthly trade data shows
November exports hit their lowest level since 2017, the earliest available data
Declines were led by the apparel sector, a target of recent US trade legislation
Xinjiang's
monthly exports
to the United States saw the biggest year-on-year decline in November after a new law took effect in June that was aimed at banning goods from the far western region of China over allegations of forced labour.
Companies from the Xinjiang Uygur autonomous region exported US$16.84 million worth of goods to the US in November, a drop of 64 per cent compared with the same month last year, according to Chinese customs data.
The slump, which was led by apparel, once the region's top export to the US, was the lowest November reading since 2017 – the earliest available data from China's customs portal.
Xinjiang produces more than 90 per cent of the cotton in China.
Customs data showed Xinjiang sent just US$483,655 worth of apparel and clothing to the US in November, less than 3 per cent of the region's total shipments to the country.
Instead, Xinjiang's major shipments to the US last month consisted of machinery and mechanical equipment plus furniture and bedding. Those two groups each account for around one third of the region's total exports, according to calculations by the Post based on customs figures.
Overall, Xinjiang's total exports in November jumped by 47 per cent year-on-year to US$3.1 billion, data from Urumqi customs showed, despite stringent coronavirus lockdowns in the region at the time.
Weakened demand amid recession fears and disrupted supplies caused by Covid-19 lockdowns impacted Chinese shipments to the US, which tumbled by 25.43 per cent to US$40.8 billion in November, compared to the same period last year – the fourth straight month of declines.
Despite the busy US holiday shopping season, all major consumer products from China saw a slump in shipments last month.
Toy, game and sporting goods exports to the US fell by 37.5 per cent to US$1.95 billion in November, while furniture and bedding dropped by 30.1 per cent to US$2.56 billion, customs data showed.
As a global trade boom triggered by the pandemic continued to cool down, China's total exports also declined for the second month in a row in November, falling by 8.7 per cent from a year earlier to US$296 billion.
China has begun to pivot from its long-standing hardline zero-Covid policy, and is now prioritising its economic recovery, however economists said they expected export growth to continue to slow in line with falling global demand in the months ahead.
"We thus expect exports to decline further in the coming months, likely into the first half of 2023. A bottoming tech cycle and a lower base should start to boost year-on-year export growth later in the year," Wang said.