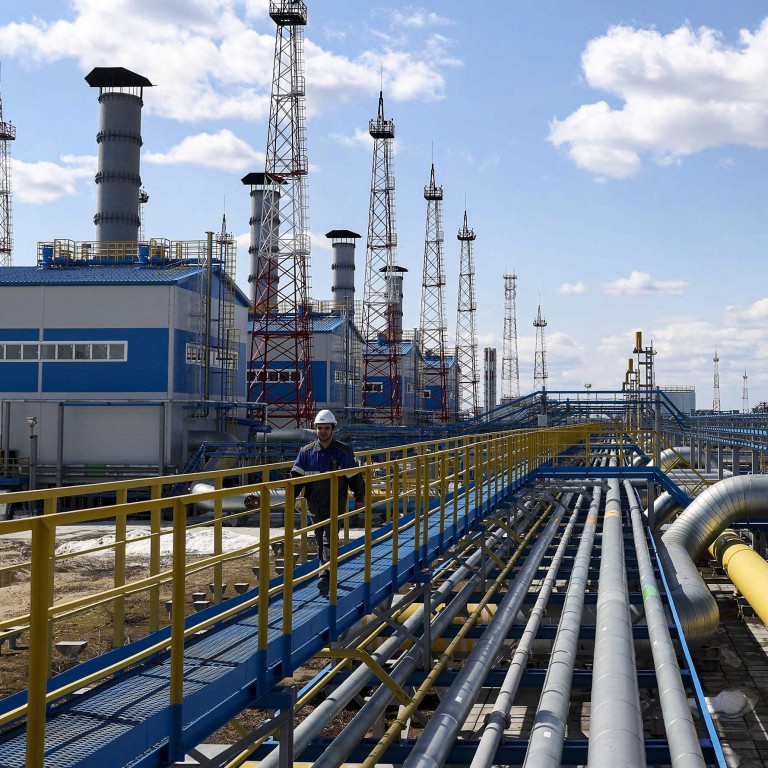 China-Russia trade: ambassador says they can do even more to bolster record trade levels
Logistics problems remain prominent in Sino-Russian economic cooperation and trade, says China's top envoy to its northern neighbour
Cross-border transport must be improved, and the two countries still lack an accounting and settlement system
China's top envoy to Russia says the neighbours should do more to remove trade hurdles and enhance connectivity, even as trade between them hit a record high this year.
"Thanks to the joint efforts of both sides, bilateral trade has maintained a strong upward trend, and this is why it has reached another record high," Chinese ambassador Zhang Hanhui was quoted as saying in an interview with Russian state-owned news agency Sputnik that published on Thursday.
In the first 11 months of this year, the total volume of Sino-Russian trade reached US$172.41 billion, up 32 per cent year on year and already surpassing last year's annual figure of US$146.87 billion, Zhang said, citing Chinese customs data.
This was a solid step towards the annual trade target of US$200 billion by 2024 set by the countries' leaders, Zhang added.
The soaring trade volume this year has been mostly driven by Chinese imports from Russia, which jumped by 47.5 per cent to US$105.07 billion from January to November, according to Chinese customs.
Currently, around 80 per cent of Chinese imports of Russian products are minerals, and crude oil comprises more than 70 per cent of those imported minerals.
Despite suppressed domestic demand, China's energy imports from Russia remained strong this year, as Western countries shunned Russian commodities over its invasion of Ukraine.
Earlier this month, Group of 7 countries set a price cap on Russian oil at US$60 per barrel in an attempt to limit the fossil fuel earnings that support Moscow's invasion.
Russia is China's second-biggest crude supplier, after Saudi Arabia. In the first 11 months of this year, China's imports of Russian crude increased 10.2 per cent by volume, compared to the same period in 2021, and jumped by 50.2 per cent in US dollar terms, according to the Chinese customs data.
Chinese imports of Russian natural gas also surged in the first 11 months of 2022, with the value of liquefied and pipeline natural gas both more than doubling that of a year ago.
In the Sputnik interview, Zhang said that while the two sides have been consolidating trade in traditional bulk commodities such as oil and gas, they have been also expanding the scale of trade in agricultural goods, chemicals, and mechanical and electrical products.
But he also noted how some hurdles remain in Sino-Russian economic and trade cooperation, among which logistics problems are most prominent. He pointed to the impact of the pandemic on cross-border transport and travel, especially via land ports; the insufficient capacity of railways and ports in Russia's Far East; and the lack of an accounting and settlement system between the countries.
"To alleviate the logistics tensions between the two countries, relevant Chinese and Russian authorities and logistics and transport companies have continued to take active measures," he said. "The next step is to fundamentally solve the logistics problems of the two countries."
Zhang added that both sides should continue to improve infrastructure along the border between China's Inner Mongolia and Russia's Transbaikal, to enhance connectivity and transport capacity, while also fully tapping into the potential of the China-Europe Railway Express by developing transit cargo transport in Kazakhstan.
"The third is to resume China-Russia ocean transport as soon as possible, and to vigorously develop shipping routes," he said.