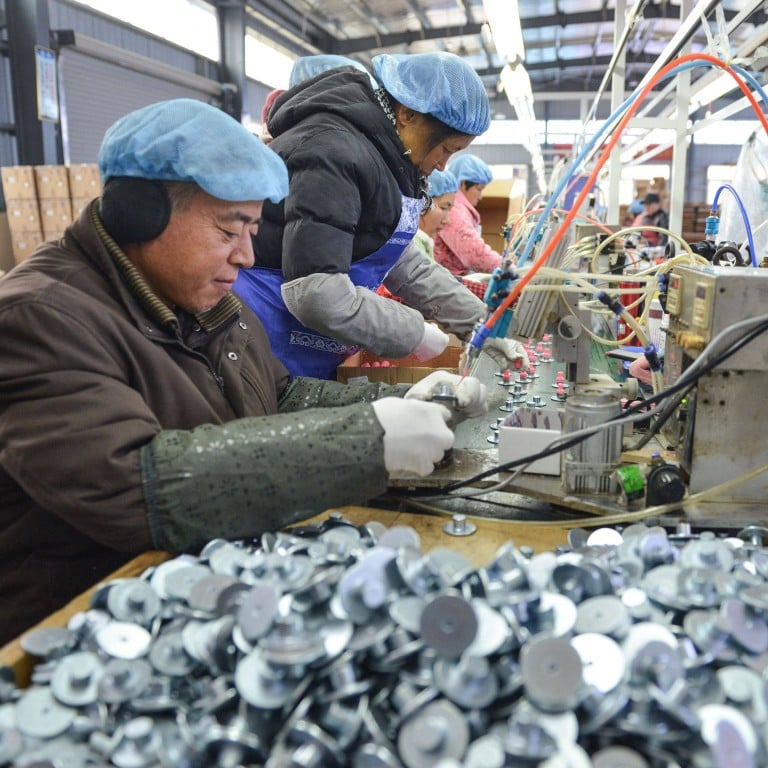 China's role in global manufacturing under pressure as more European firms look to Vietnam and India, surveys show
A growing number of foreign firms are considering alternatives for production and manufacturing after China's zero-Covid restrictions, two new surveys show
Alain Cany, chairman of the European Chamber of Commerce in Vietnam, says European investors want more stable business and investment conditions
More foreign firms have begun or are considering relocating part of their operation from China to neighbouring countries such as Vietnam and India, according to two recent surveys, in the latest indication of how Beijing's hardline zero-Covid policy has damaged the country's reputation in the global supply chain.
The share of European companies that have relocated some of their operations from China to Vietnam rose to 41 per cent in the last quarter of 2022, up from 13 per cent in the third quarter, the European Chamber of Commerce in Vietnam said.
The chamber's survey, which was released on Thursday, polled more than 200 European companies and found the share that had not shifted part of their operations from the world's No 2 economy to Vietnam had dropped from 76 per cent to 31 per cent over the same period.
Alain Cany, the chairman of the European Chamber of Commerce in Vietnam, said that European investors in China clearly sought more stable business and investment conditions in the fourth quarter of 2022.
"The ongoing effort to diversify sourcing and not become totally dependent on one country has motivated European investors to invest in Vietnam, especially following the pandemic," said Cany, who is also chairman of Jardine Matheson Vietnam.
"In the past 40 years or so, China has established itself as the world's manufacturing powerhouse. The current trend of European businesses moving to Vietnam is significant because it indicates a clear shift in this narrative."
In a separate survey on Tuesday by the German online container logistics platform, Container xChange, 67 per cent of the 2,600 respondents from more than 20 countries said they were considering alternatives for production and manufacturing after China's zero-Covid restrictions. Vietnam and India are considered the most attractive destinations.
"Companies looking for sourcing alternatives will not diminish China's vital role in global manufacturing in 2023," the logistics company said.
"We will witness a gradual shift from industries relying solely on China for production capacity and skilled manpower.
"Vietnam and India will rise as functioning container shipping hubs in 2023 and change the existing layout of the global shipping industry."
Since abandoning zero-Covid, China has repeatedly pledged to stabilise supply chains and
address foreign investors' concerns
, after lockdowns and quarantine restrictions hammered business confidence.
China's major economic powerhouses such as Guangdong province have been taking steps to consolidate supply chains and attract new foreign investment this year.
According to the European chamber survey, the share of companies that said they had relocated their operations "slightly" or "moderately" both increased by 13 per cent, whereas those that said moved operations "significantly" increased by two per cent.
The spike of European businesses shifting their operations from China to Vietnam comes despite a gloomy outlook for the Southeast Asian economy.
European business confidence in Vietnam's economic performance worsened in the last quarter of 2022, with the share of respondents saying they believed the economy would stabilise and improve in the next quarter fell from 42 per cent to 27 per cent.
The report said respondents typically represent top management from European companies and Vietnamese companies with close business connections to Europe, such as suppliers or distributors.