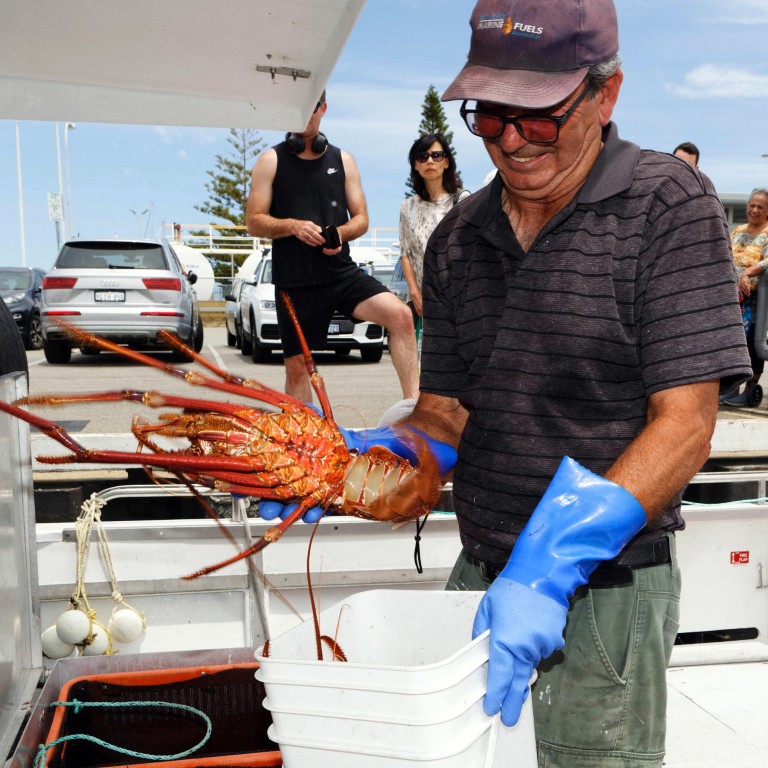 China-Australia relations: rock lobsters to face 'severe' competition if Beijing lifts trade ban
China is reportedly discussing customs clearance for Australian lobsters two years after imposing import restrictions
Australian lobster exporters will be relishing the chance to return to their biggest market, but they now face more competition, importers say
Australian rock lobsters are set to face "severe" competition from Cuba and Vietnam if they return to Chinese restaurant tables, as Beijing mulls easing import restrictions amid thawing of trade tensions with Canberra.
China is discussing customs clearance for Australian lobsters two years after imposing import restrictions amid a volatile trade spat, the chairman of Hong Kong Chamber of Seafood Merchants has said.
Coal was seemingly the first to benefit from the easing of political and trade tensions with Canberra after reports emerged earlier this month that Beijing had lifted its unofficial ban on the commodity.
"There's no detail yet, including the exact timeline of letting the product go in," Lee told the Post. "We also don't see the fluctuation of prices from Hong Kong at the moment."
But Li Jie, a seafood importer in Guangdong province, said that "smuggled lobsters" from Australia had become too expensive over the past few years, which led to a loss of market share.
"An Australian lobster of one-and-a-half kilograms is already priced at around 3,000 yuan (US$443)," he said.
"A lot of customers, especially those youngsters, are trying other high-end replacements."
Rong Tai, a restaurant owner in Shenzhen, said Australian lobsters have been available despite the ban, but they are no longer the top choice for diners.
"They can now choose lobsters from the local market, or Cuba and Vietnam," he said. "South America has taken a huge part of the market share."
He said Australian lobsters would face "severe" competition should they return.
Since November of that year, legal imports of live Australia rock lobsters have fallen to virtually zero. China Customs did not reply to a request for comment.
In 2019, before the ban was put in place, more than 90 per cent of Australian rock lobsters were exported to China and figures from the Australian agriculture department showed the market was worth about A$750 million (US$517 million) a year.
Lee said the price of Australian lobsters may "go up a bit" if China starts importing again.
"The wholesale price of lobsters from Western Australia was down about 25 per cent in Hong Kong," he said. "For those that came from Southern Australia, the decline was about 33 per cent."
A Hong Kong seafood importer surnamed Lai, who only provided his surname due to the sensitivity of the issue, said that "it's good news for Hong Kong if Australian lobsters can legally go back to the Chinese market".
"They're still piling up in town," he added.
On the same day Long Dingbin, China's envoy at its Perth consulate, visited the Geraldton Fishermen's Cooperative, China's ambassador to Australia, Xiao Qian, said that there was "no such thing" as official sanctions on Australian exports.
Beijing has yet to comment on easing of relations with Australia, but it has been suggested Australian trade minister Don Farrell could visit Beijing later this year.