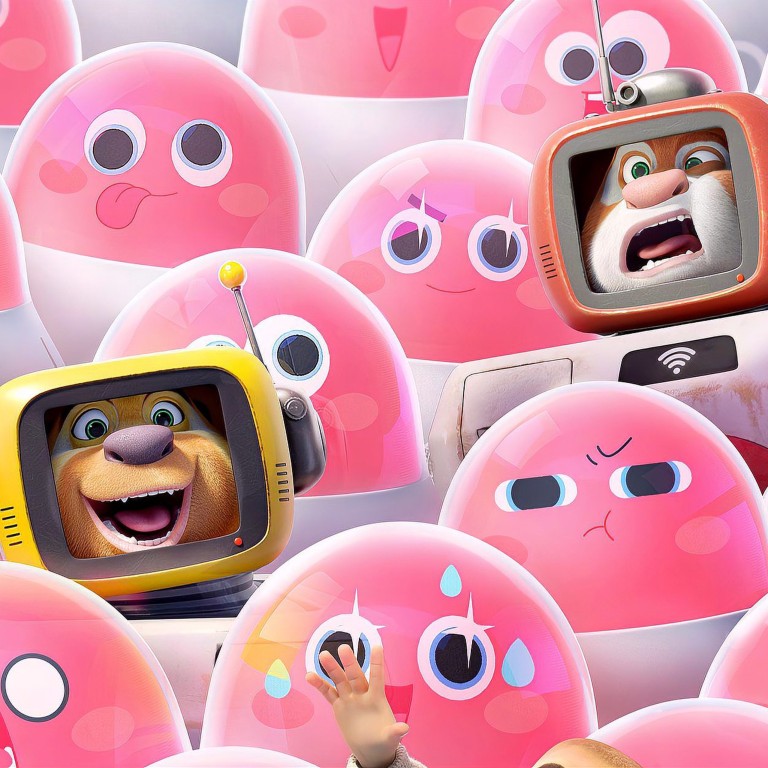 China's Lunar New Year ticket sales led by local films, but festive box office is down
Despite being the first major holiday since the country lifted strict virus curbs, revenues this year are lower than at same time in 2021 and 2022
The Wandering Earth 2, Full River Red, Hidden Blade and Boonie Bears: Guardian Code drew audiences for what is now a significant film revenue period
China's box office sales topped 1.3 billion yuan (US$192 million) on the first day of Lunar New Year led exclusively by domestic films.
But film ticket sales were lower than the same holiday period in 2021 and 2022, despite this being the first major holiday since China lifted its
coronavirus curbs
.
According to Beacon, a movie data service, more than 24 million people went to the films in China on Sunday, the first day of the Lunar New Year, generating 1.34 billion yuan in box office revenue.
Last year, the first day of the Lunar New Year netted 1.45 billion yuan, compared to nearly 1.67 billion yuan for first-day box office revenue in 2021.
Total box office sales for the year topped 30 billion yuan in 2022, according to the China Film Administration, a drop from 47 billion yuan in 2021.
Ticket sales for five newly released films exceeded 100 million yuan on Sunday, with the Chinese science-fiction film The Wandering Earth 2 topping the list with 467 million yuan.
Full River Red, a 2023 historical suspense comedy, generated 398 million yuan on the first day while Hidden Blade, a World War II spy thriller, took more than 138 million yuan.
Boonie Bears: Guardian Code, a feature spun off from a Chinese animated cartoon series, took 134 million yuan at the box office.
Over the past decade, the Lunar New Year holiday has become the most important period for box office sales in China.
The status, as well as actual revenue, of the ticket sales during the holiday week has risen since 2011 from 336 million yuan to a record high of 7.84 billion yuan in 2021.
Coronavirus outbreaks kept cinema-goers away last year, when revenue dropped to 6.04 billion yuan.
The proportion of the annual box office generated during the holiday has also been rising significantly.
In 2014, ticket takings during the week accounted for less than 5 per cent of the whole year's sales. That climbed to 20.17 per cent in 2022.
In 2021, box office sales during the seven-day Lunar New Year period accounted for nearly 17 per cent of the 47 billion yuan earned across the whole year, even topping the three-month summer holiday market.
Since China started easing Covid-19 restrictions in December, cinemas across the country have seen a steady recovery.
There has also been a shift in average cinema ticket prices. Last year, tickets in China cost an average 56.2 yuan, according to Beacon. The average presale ticket price for the holiday period this year stalled at 53.7 yuan, the first drop since 2016 – excluding 2020 when cinemas were shut down because of Covid-19 outbreaks.