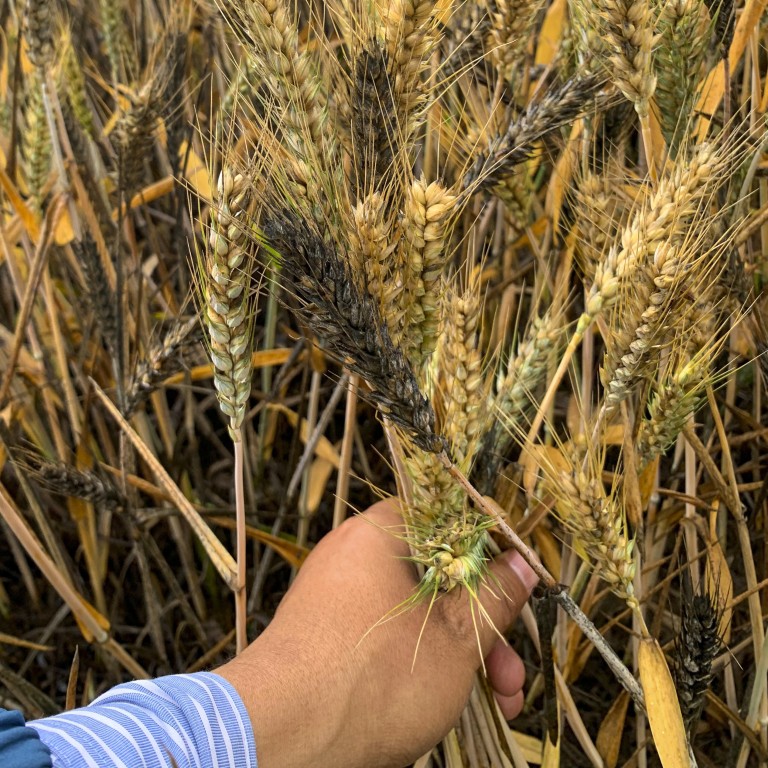 China loses millions of tonnes of wheat right before harvest, with global price implications
On a scale rarely seen, prolonged rainfall has slammed China's wheat-production base, infecting crops with blight and causing pre-harvest sprouting
The impact will reduce the amount of wheat available in food production at a time when food security is of paramount concern
Continuous rain and high humidity across China's wheat-production base have left large swathes of the crop blighted or affected by sprout damage, threatening crop yields in the world's largest producer and consumer of wheat.
Millions of tonnes of unharvested wheat have been affected by unusually heavy rainfall in central China's Henan province – which accounts for more than a quarter of China's wheat output – and in neighbouring areas, according to an estimate by an agricultural analyst.
The damage from the pre-harvest deluge, which started on Thursday and stretched into this week, prompted Henan authorities to set up a 200-million-yuan (US$28.3 million) emergency fund on Tuesday to help farmers.
The response came as Beijing has put unprecedented emphasis on ensuring adequate food production, and it
recently warned
provincial governors and party secretaries that they must "shoulder the responsibility of food security".
Farmers in the province, as well as other wheat-growing regions such as Anhui, Hubei and parts of Shaanxi, have seen wheat kernels suffer from pre-harvest germination, also known as sprout damage. Wheat has also been infected by blight, which brings higher risks of toxins and limits end-use applications, such as baking.
Images of the affected crops have been widely circulated online and in local media coverage, with farmers lamenting their diminished yields and financial losses.
Chinese authorities have been stepping up efforts in recent years to ensure the country has enough food to feed its 1.4 billion people, particularly in the face of global turmoil and uncertainties that affect imports,
including the Ukraine war
.
China produced more than 137.7 million tonnes of wheat last year, according to official figures.
"At least 20 million tonnes of wheat have been affected" by the recent rain, said Ma Wenfeng, a senior analyst with Beijing Orient Agribusiness Consultancy, adding that the damaged crops "will be refused by food-processing companies and probably end up as animal feed".
"Such a phenomenon normally occurs once every three or four years, but the scale of the fields affected this year is rare," he said.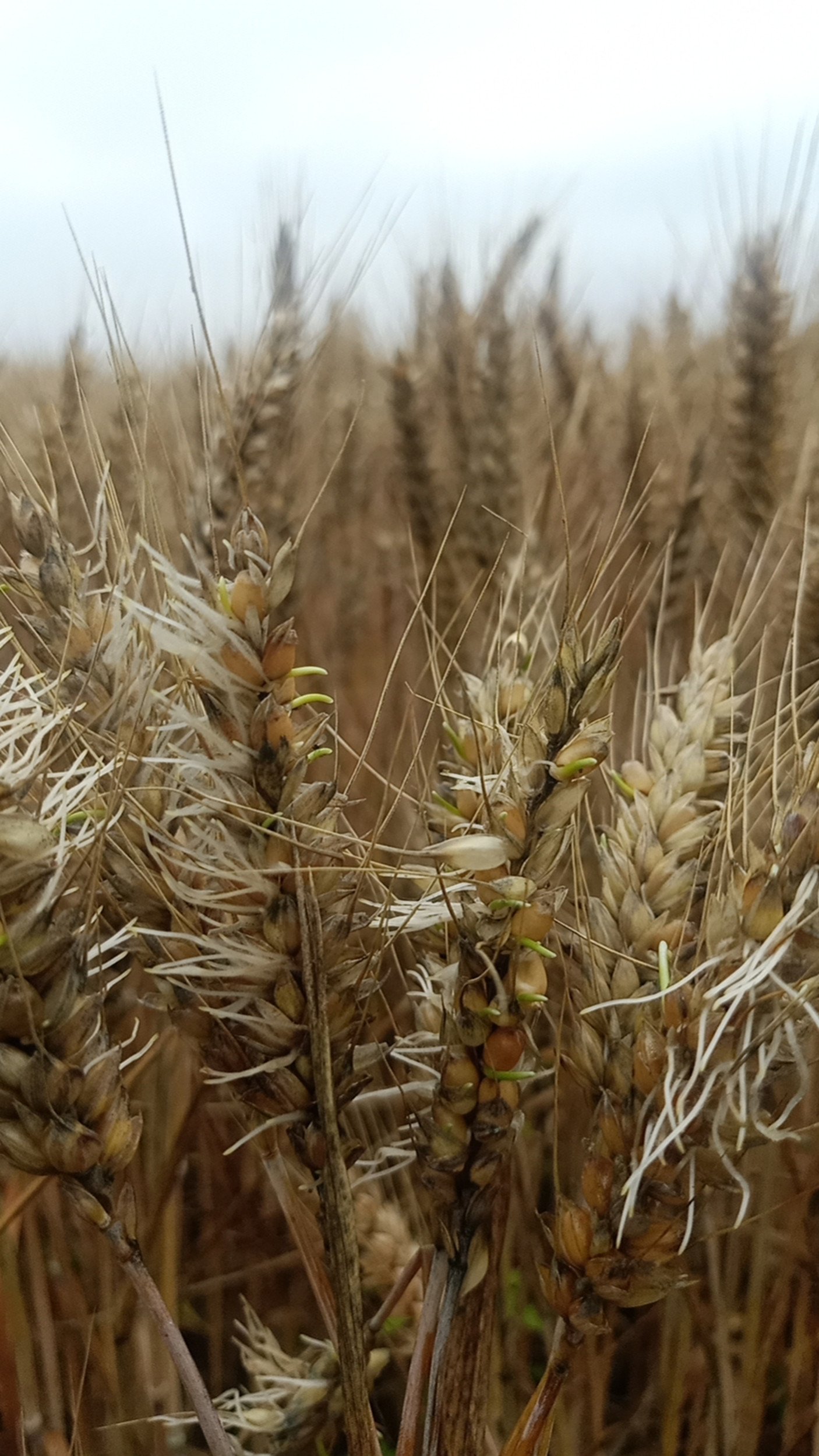 The damage will likely lead to price increases as state grain reserves make big purchases to ensure ample stocks amid Beijing's food-security push, he said.
"It will bring up domestic prices, and probably global prices as well," he said.
Wheat prices in China have been on the decline for the past year due to good supply outlooks and surging imports, as the price of the grain in overseas markets fell more than at home.
Henan, which is also China's top provider of wheat seeds, has rolled out 10 emergency measures, including dispatching 30,000 combine harvesters and more than 4,600 grain dryers to curb the losses, the official Henan Daily reported on Monday.
"Wheat that suffers pre-harvest sprouting won't sell for a good price, nor can it be used for our own consumption. Also, the overall yield could drop by a third," a village cadre in the province's Zhongmou county was quoted as saying by news platform Xibu Juece.
The province has also been embroiled in controversy for bureaucratic delays in the clearing of harvesting machines.
Trucks carrying 185 harvesters from other parts of China were prohibited from exiting a highway earlier last week because they had not completed the required paperwork, sparking online criticism of delaying the crop harvest right before the rain started, the Henan Business Daily reported.
The trucks were not allowed to leave until local agricultural authorities intervened, the newspaper said.
In parts of Shaanxi province in northwest China, rain that began in the middle of last week is set to continue until the end of this week.
"The wet weather in the coming days is very likely to increase the blight and sprouting. There will be a considerable threat to production and quality," Li Hualong, a senior engineer with the Shaanxi Meteorological Bureau, was quoted as saying by local news portal Cnwest.com.