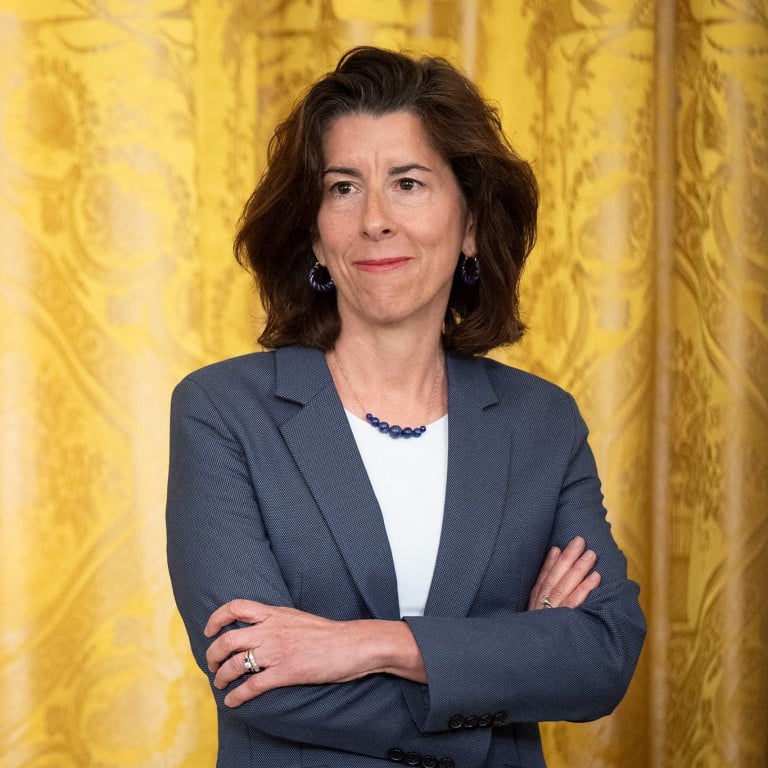 Explainer

|
From Gina Raimondo visit to deflation: 4 things to look out for in China's economy in August
US Secretary of Commerce Gina Raimondo could soon follow the likes of Janet Yellen, Antony Blinken, John Kerry and Henry Kissinger to visit China
There is also a chance deflation risks will become a reality in China, while the China-South Asia Expo will take place in Kunming
If you would like to see more of our reporting, please consider
subscribing
.
1. Gina Raimondo visit?
After the likes of Janet Yellen, Antony Blinken, John Kerry and Henry Kissinger all travelled to China in recent weeks, US Secretary of Commerce Gina Raimondo said towards the end of July plans to visit China "this summer".
Ministry of Commerce spokeswoman Shu Jueting
said in mid-July
that China was open to a visit by Raimondo.
"China is currently in communication with the US regarding this matter, and China will continue to work on resolving mutual concerns and promoting constructive and pragmatic cooperation through communication," Shu said.
Raimondo recently told a forum
hosted by the American Enterprise Institute public policy think tank on the first anniversary of the US government's Chips and Science Act that Washington is seeking "narrow" curbs on sales of advanced technology to China, with a focus on "chokepoints" that the Chinese military could use.
2. Deflation?
And there is a chance deflation risks will become a reality when the data for July is released in the second week of August.
And dragged down by a sharp fall in raw material prices, the producer price index – which reflects the prices that factories charge wholesalers for products – fell by 5.4 per cent in June from the previous year. It marked the steepest fall since December 2015.
Analysts at Japanese investment bank Nomura said in response to the June data that the market was braced for further negative consumer inflation in July as "disinflationary pressures stay highly entrenched", which called for further monetary easing from the central bank.
China's industrial profits also dropped at a slower pace in June, underlining the deteriorating operating conditions for companies.
Profits in June slid by 8.3 per cent from a year earlier, compared with a decrease of 12.6 per cent in May.
3. Is more support on the way?
The Politburo has made the key tasks for the second half of the year expanding domestic demand, improving confidence and preventing risks, it said having convened its July economic-analysis conference earlier than in previous years.
The Politburo explicitly mentioned "invigorating the capital market" to lift investor confidence, and said it will put employment at the forefront of policymaking.
It also said it would optimise policies in the long-embattled property sector to shore up real estate while defusing financial risks in the broader economy.
4. Trade focus shifts to South Asia
In August, China will seek to boost cooperation with the South Asian countries during the China-South Asia Expo.
This year's five-day expo is set to start on August 16 in Kunming in southwest China's Yunnan province.
The seventh edition of the expo since 2013 will be held fully offline this year, according to vice-minister of commerce Li Fei.
The annual trade volume between China and South Asian countries was below US$100 billion a decade ago, but rose to nearly US$200 billion last year, representing an average annual increase of 8.3 per cent, according to Li.
China has become the largest trading partner of countries including Pakistan, Bangladesh and the Maldives, he noted.
Over 60 countries and regions have expressed the intention to participate in the expo, and nearly 1,000 enterprises are expected to attend the event.